Monsoon in 24 states including Delhi-NCR today, IMD red alert for Bihar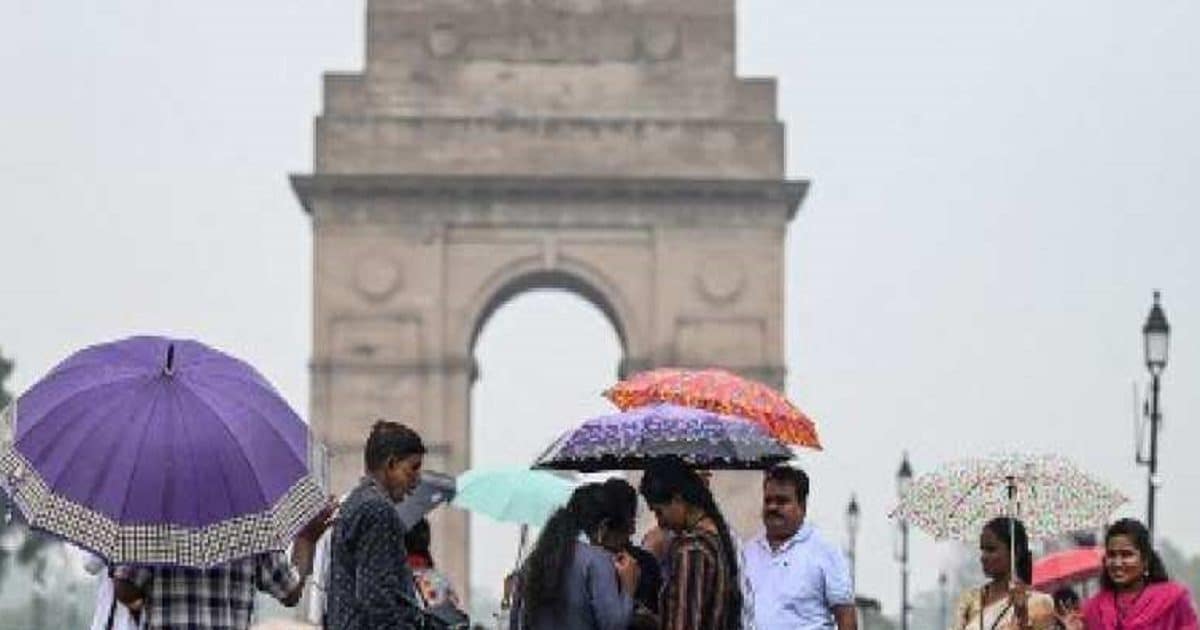 New Delhi. Today Delhi-NCR will have mostly cloudy skies with light rain or drizzle. According to the India Meteorological Department (IMD), Delhi is expected to see a maximum temperature of 36 degrees Celsius today. The maximum temperature recorded in Delhi on September 23 was 35.1 degrees Celsius, 1 degree Celsius above normal. According to the IMD, Monsoon has returned to the country. Today, heavy to very heavy rain is likely at several places in Bihar. In this context, IMD issued red alert in Bihar today.
The IMD today forecast heavy rain at isolated places over East Madhya Pradesh, Chhattisgarh, Andaman and Nicobar Islands, Sub-Himalayan West Bengal and Sikkim, Arunachal Pradesh, Assam and Meghalaya. Orange alert has been issued due to heavy rain in these areas. According to IMD, rain with thundershower and heavy thundershower (wind speed 30-40 kmph) may occur at isolated places over Kerala and Mahe today.
Where Himachal Pradesh, Uttarakhand, Punjab, Haryana-Chandigarh-Delhi, Uttar Pradesh, East Rajasthan, Madhya Pradesh, Vidarbha, Chhattisgarh, Andaman and Nicobar Islands, West Bengal and Sikkim, Bihar, Jharkhand, Odisha, Assam, Meghalaya, Nagaland, there. Rain and thundershower at isolated places over Manipur, Mizoram, Tripura, Central Maharashtra, Marathwada, Gujarat region, Coastal Andhra Pradesh, Yanam, Telangana, Tamil Nadu, Puducherry and Karaikal. According to the IMD, a gust of 45-55 kmph gusting to 65 kmph is prevailing over southwest and adjoining west-central Arabian Sea today. Strong winds are expected every hour. Fishermen have been asked not to visit these areas.
The IMD said the southwest monsoon has returned to the country. Conditions are becoming favorable for withdrawal of Southwest Monsoon from parts of West Rajasthan around September 25. A low tropospheric cyclonic circulation is located over southwest Bihar. Cyclonic circulation is likely in and around the North Andaman Sea on September 29. Due to its impact, a depression is likely to form over the North Andaman Sea and adjoining East Central Bay of Bengal in the next 24 hours. It is then expected to move west-northwestwards with the possibility of gradual intensification.