MotoGP India: MotoGP India starts today, know venue, tickets and schedule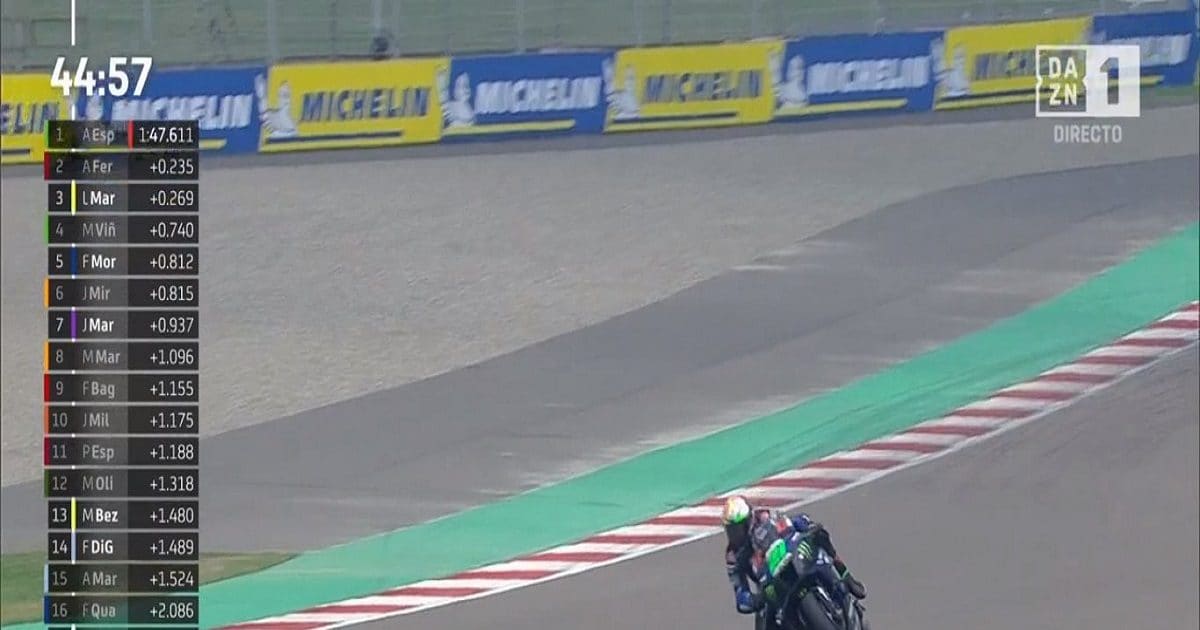 MotoGP India 2023: India is busy preparing for its first ever MotoGP (Moto Grand Prix). MotoGP India is going to start from today at Buddha International Circuit in Greater Noida, Uttar Pradesh. This MotoGP is very special for the country and the Buddha circuit, as it has previously hosted two Formula One races between 2011-2013. But, this is a special news for the people and viewers, because here we will give you all the information about this MotoGP complete schedule, time, arrival method.
MotoGP India 2023 Full Schedule
September 22, the time
09:00-09:50 – Practice no. 1

10:05-11:00 – Practice no. 1

11:15-12:25 – Free practice numbers. 1

12:30-13:15 – Best

13:15-14:05 – Exercise no. 2

14:20-15:15 – Exercise no. 2

15:30-16:40 – Exercise no.
23 September, time
09:10-09:40 – Exercise no. 3

09:55-10:25 – Exercise no. 3

10:40-11:10 – Free practice numbers. 2

11:20-11:35 – Eligible NR. 1

11:45-12:00 – Eligible NR. 2

13:20-13:35 – Qualification NR. 1

13:45-14:00 – Qualification NR. 2

14:15-14:30 – Qualification NR. 1

14:40-14:55 – Qualification NR. 2

15:30-16:15 – Tissot Sprint
24 September, time
11:10-11:20 – Warm up

11:30-12:05 – Raiders Fan Parade

12:30-13:05 – Race

13:45-14:25 – Race

15:30-16:20 -Race

16:40-17:15 – Race after the flag
place– MotoGP India 2023 will be held at Buddha International Circuit in Greater Noida.
How much will the ticket cost?
MotoGP India tickets will be priced between ₹800 to ₹40000. But the tickets worth Rs 800 have already been sold. But now to buy tickets you have to pay between 2500 to 40000 rupees per ticket. Visitors can enter for the next three days.
Where to get tickets
Spectators can buy tickets on the official website of MotoGP or BookMyShow. You can reach the stadium here and enjoy the live race. However, alternative arrangements have been made for those who cannot watch the match. Those who cannot reach the venue can watch live streaming of India MotoGP on Sports18 TV channel and JioCinema.
Moto GP Bharat: The Moto GP race track will have painting and lighting, monitoring through CCTV cameras.
How to reach the venue
Spectators are given special attention for India's first MotoGP race. One can go here by own car, public transport or metro. The MotoGP India venue is just 39 km from the Mahamaya flyover on the Yamuna Expressway.
By car:

To reach the venue by car, you need to go to the Mahamaya flyover, from where you can reach by just a 40-minute drive.

From Airport:

From Delhi International Airport and Central Delhi, you can reach Buddha International Circuit in around 2 hours via DND Expressway Bridge, Akshardham Bridge or Mayur Vihar-Noida Road.

By Metro:

Knowledge Park II, Greater Noida on Magenta Line is the nearest metro station which is approximately 25 minutes away from the venue of MotoGP India 2023. For information, the frequency of metro trains on Magenta line has been increased.