MP Rising: I didn't want to be in films as a child – Fatima Sana Shaikh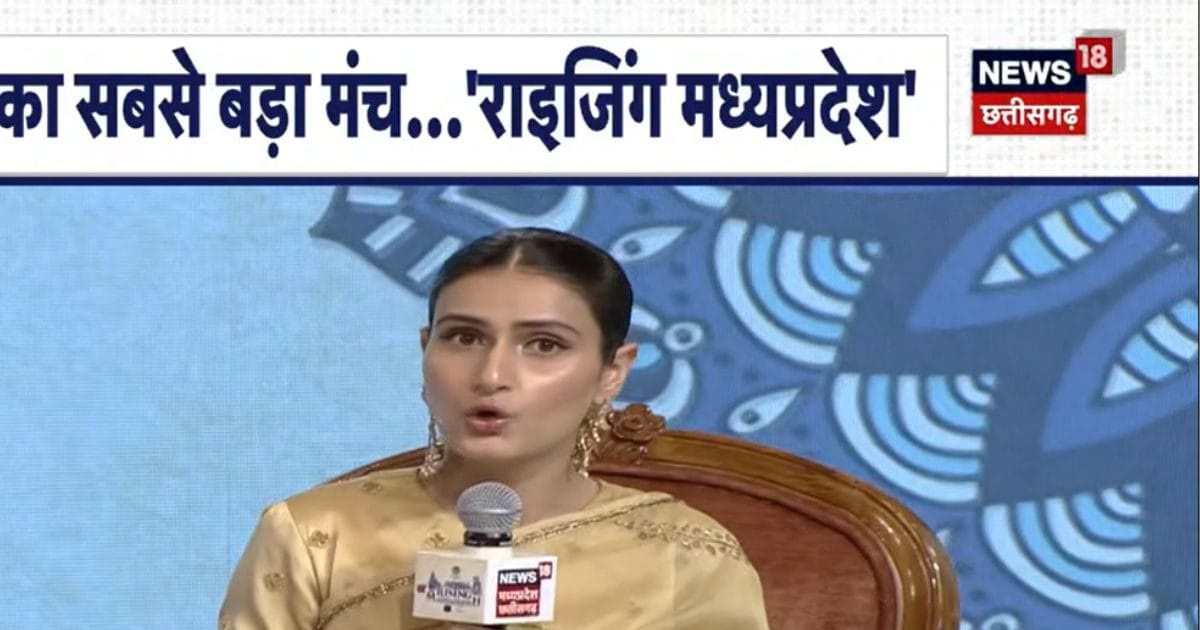 News 18's Mahamancha Rising Bollywood actress Fatima Sana Shaikh on Madhya Pradesh (MP Rising) said that I never thought that I would be in films. We lived next to Filmistan Studios. We watched the shooting. Parents were very fond of watching the shooting. One day someone asked if your daughter would act, mother said yes. Then my mother would take me to the audition. I wanted to go wild.
Aunt in childhood-420. Had to work 18-18 hours. I was worried. I wanted to leave, but then people said I had to study. I got worried about this. Then I wanted to do fine arts. But, at that time there was no money to fill many forms. Later I felt I had to act. After a break of three years, I started giving auditions again. The casting couch never happened to me. Worked in a good production house. Casting couch is in all cases. We have to stand against it.
Big actors stay disciplined. Through this they succeed. Even after growing up, he is very careful about time. Big B should learn discipline from Amitabh Bachchan. He is passionate about his work. When I was a child, I used to put up small posters of Shah Rukh Khan. Looking at him one felt what the companion would be like. Shahrukh is very good as a person. Every actor can do his own kind of film. No one can take someone's place.
He said, during my struggle, I also did photography at weddings. My upcoming film is full of inspiration. This is the story of four women who inspire us for life. I want to do something in life. If she is not an actress, she is a cinematographer. Vicky Kaushal is a great actor. No matter what kind of movie, he acts well. Priyanka Chopra is an amazing actress. Which director to work with depends on my mood.