NDRF deployed in Ghats, 1000 additional police force also deployed in view of Chhat festival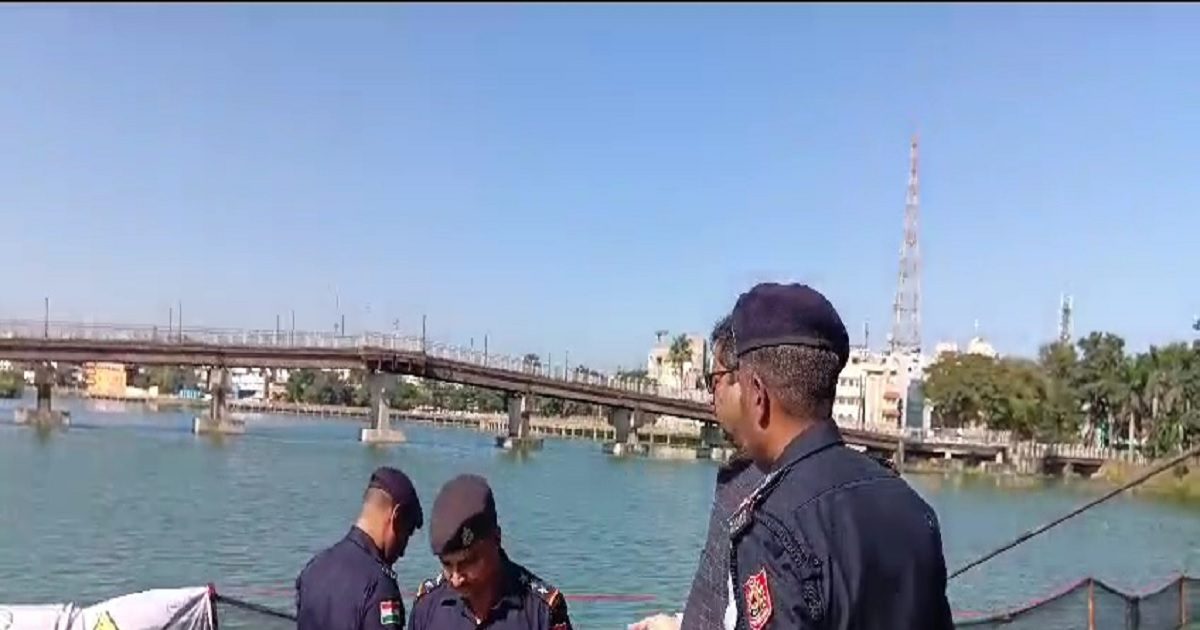 Ranchi. Ranchi police and district administration have made strict security arrangements in view of Chhata, the great festival of folk faith. Along with the deployment of security personnel and NDRF at Chhat Ghat, mobile patrols have been arranged to protect the homes of the people who have gone to Chhat Ghat. Apart from this, special arrangements have been made to prevent theft during the holidays. 1,000 additional police have been deployed across Ranchi.
Chhat Utsav excitement is at its peak in Ranchi. There are about 100 chhat ghats in the entire Ranchi district. The number of devotees in these ghats is also very high. In such a situation, police should pay maximum attention to crowd management so that Chatabarati can reach the ghat easily. Keeping this in mind, the traffic system of Ranchi has also been changed. Temporary parking has been arranged at 18 locations in the city.
NDRF and local divers have been deployed at Chhat Ghat. NDRF has deployed divers at Dhurbha, Kanke Dam, Bada Talab in Ranchi. Deep and large jetties are provided for boats that will navigate in deep water. NDRF has also started preparations in this regard. Besides security personnel, scooter and bike riding squads have also been deployed at Chhat Ghat to prevent molestation and other incidents.
According to information, there will be four teams of scooter and motorcycle squads at Dhurva Dam, Bara Talab, Kanke Road. Two scooters-two motorcycles near Nakshatra Van, Chadri, Linetank, Karamatoli, near Machhilghar Pond, three scooters-three motorcycles at Swarnarekha Namkum Ghat, two scooters and one motorcycle squad at Argora. Also, special arrangements have been made for patrolling to curb thefts during Chhat. Ranchi SSP Chandan Kumar Sinha informed this information.
First Published: November 19, 2023, 10:45 IST