No Car Day in Indore: Collector reaches office by public transport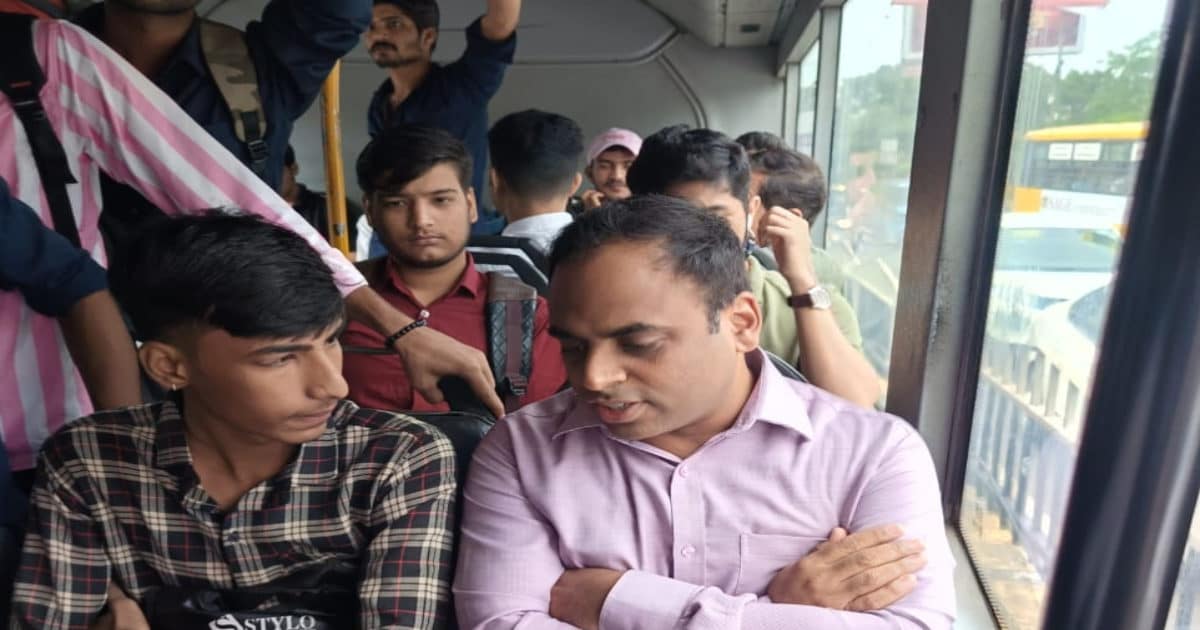 Abhilash Mishra/ Indore. No Car Day is being observed in Indore city on 22nd September. Whereas from several days ago on September 22 everyone was being urged to travel in the city by public transport, e-rickshaws, cycles or e-bikes. The effect of which can be seen on the streets of Indore today. Let us inform you that on the day of No Car Day, from the Collector and Mayor of Indore to all senior officials and high ranking persons reached office without personal vehicles.
Collector Dr Ilayaraja used the Public Transport Service's public transport bus to go to his office today as part of the No Car Day. He left home on foot to go to office in the morning. Reach GPO, from here take a bus to reach Bhanwarkua. From Bhanwarkua he boarded a city bus to his office. Similarly, other officials also used bicycles or public transport services or e-bikes.
Indore Mayor Pushyamitra Bhargava also uses e-bikes to reach office. Where to go to office, he left home with only e-bike and appealed to other people to use public transport, e-bike, e-rickshaw or cycle in Indore on No Car Day.
This is the state of traffic and pollution in the city
According to ARTO Archana Mishra, there are 540,490 four-wheelers in the city. As of 4 PM on Thursday, air quality in Regal Square was AQ 63 (satisfactory), PM 10.63, PM 2.522 units micro gram cubic meters. According to environmentalist OP Joshi, four-wheelers contribute 50 to 60% of urban air pollution. Among which cars are prominent. Cars provide 10% passenger convenience compared to buses, but their role in traffic jams is estimated to be more than 50%.