No roads or bridges… wait for the river to recede to get home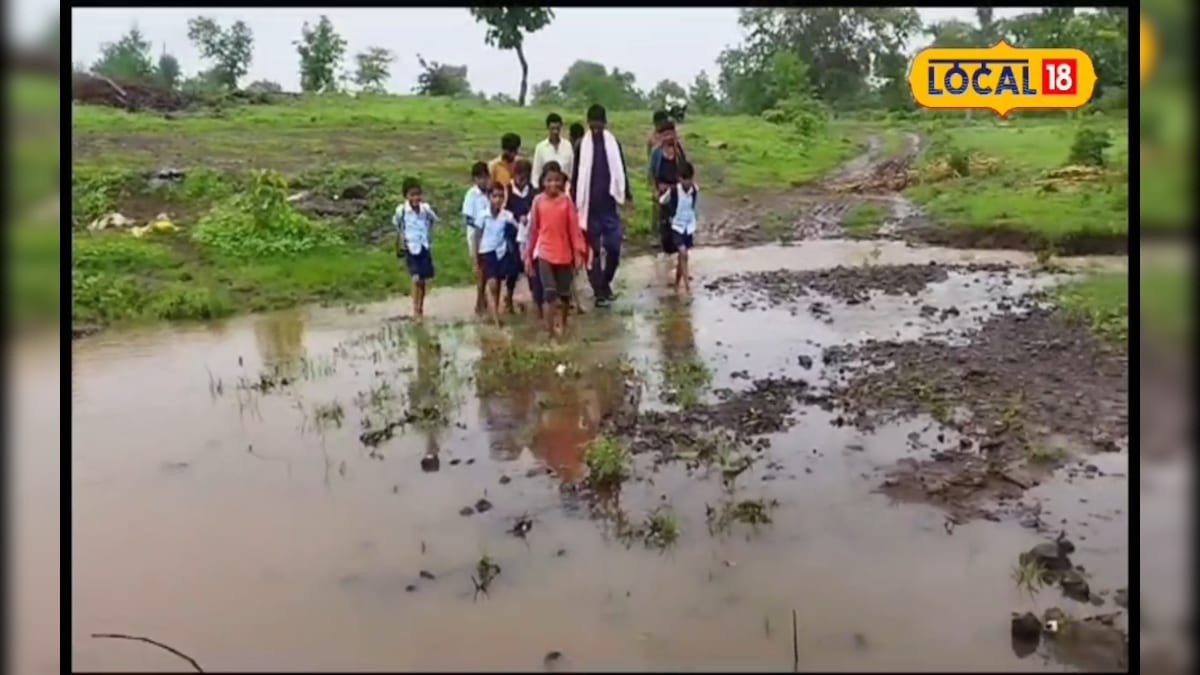 Mohan Dhakale/Burhanpur. Students of Mata Nadi Foliar in the district have to risk their lives to go to school. But the authorities are not constructing a culvert or road here. In this situation, the condition of the teachers teaching in Mata Nadi Folia Government School is also bad. During the rainy season, if the water in the river is high, the school has to wait until the evening for the water to subside.
Foliar Tukaram said that students face many difficulties in going to school. A culvert has to be constructed here. We have complained 10 times to panchayat but no solution till date. Due to which students, teachers and villagers have to suffer. Trouble is more on rainy days.
Demands of the head reader of the school
While giving information, Vikram Maheshwari, Principal of Government Higher Secondary Mata Nadi Folia School, said that going to school here has to risk one's life. Students also go to school through this route. If the water in the river is high, the school has to wait for the water to recede. No roads have been built here. The construction of culverts and roads will make it easier for the villagers to reach the school, but the authorities are not paying attention to this.
,
First Published: September 22, 2023, 16:23 IST