Not Delhi-UP, the taste of barfi in this state has made people crazy, your mouth will water just by looking at it.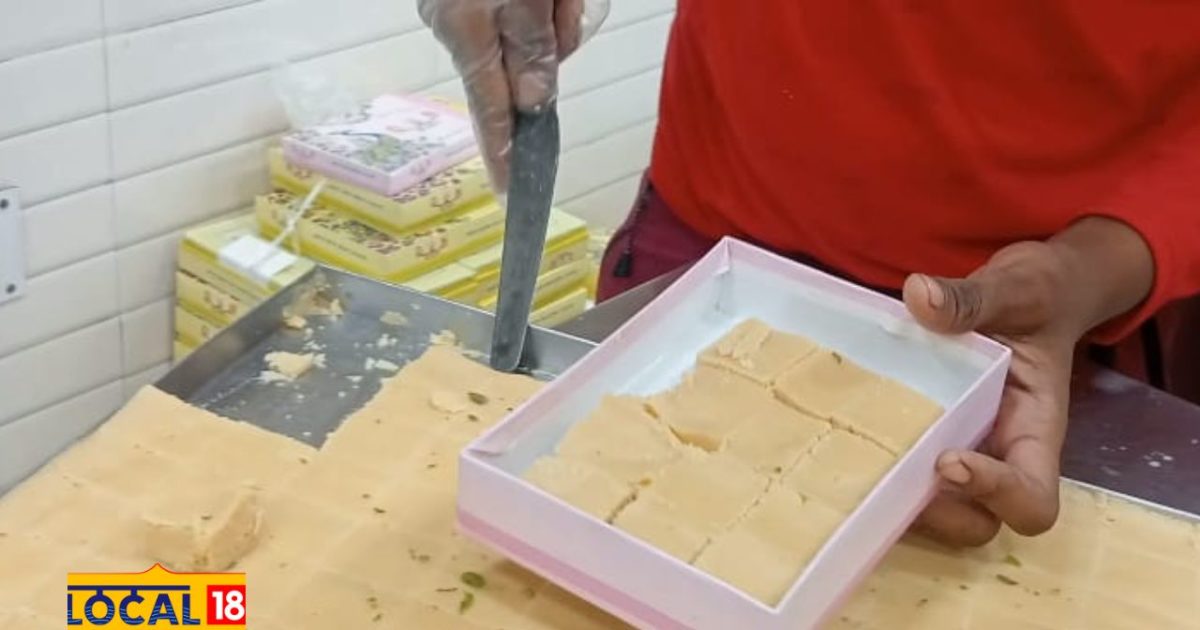 Hina Azmi/Dehradun. Be it wedding, pooja or any festival, sweets add sweetness to the relationship with loved ones on every happy occasion. Many like to eat sweets but some like to eat less sweets. If you want to eat barfi in Dehradun, Dun Barfi's special barfi will win you over. It is also called mild sweet barfi. Not only this, many types of barfis and laddus are also available at this Dun Barfi shop.
Shopkeeper Jyoti told Local 18 that her husband started this shop 8 years ago. He used to make and sell many types of barfi. Then it occurred to him that Dehradun should make something famous, like Agra's petha is famous. After that he started making and selling special dun barfi. Also said that he had one shop 8 years ago, but when his taste got people's love, he started two more shops at Sahasratdhara Road and Mandakini Vihar in Dehradun.
There is a lot to do with Dun Barfi
Shopkeeper Jyoti said, not only our dun barfi, but also kalakand and besan laddus are in demand. Doon barfi is special because we make mawa from milk and from this mawa we make barfi itself. Actually we don't take anything from outside. Shopkeeper Jyoti said, those who have eaten once, come again to buy Dun Barfi.
From teacher to shop owner…
Shopkeeper Jyoti said that although she was a teacher earlier, she thought of taking the business forward. So today he is managing his shop in Rajpur. At the same time, Ram, who has been buying sweets from Dun Barfi for the past 8 years, says he likes the quality here. He likes to eat dun barfi kalakand. Be it any festival or any puja at home, he takes sweets from here. At the same time, another customer Riya said that he likes to eat Dun Barfi here. It is completely pure without any adulteration. This balance is sweet.
Where is Doon Barfi in Dehradun?
If you also want to taste Doon Barfi, then visit Jakhan in capital Dehradun where you will find this shop. Apart from this, there are also shops in Sahasrathara Road and Mandakini Vihar.