Now the monkey is no longer a wild animal, it has gone out of the list of wild animals.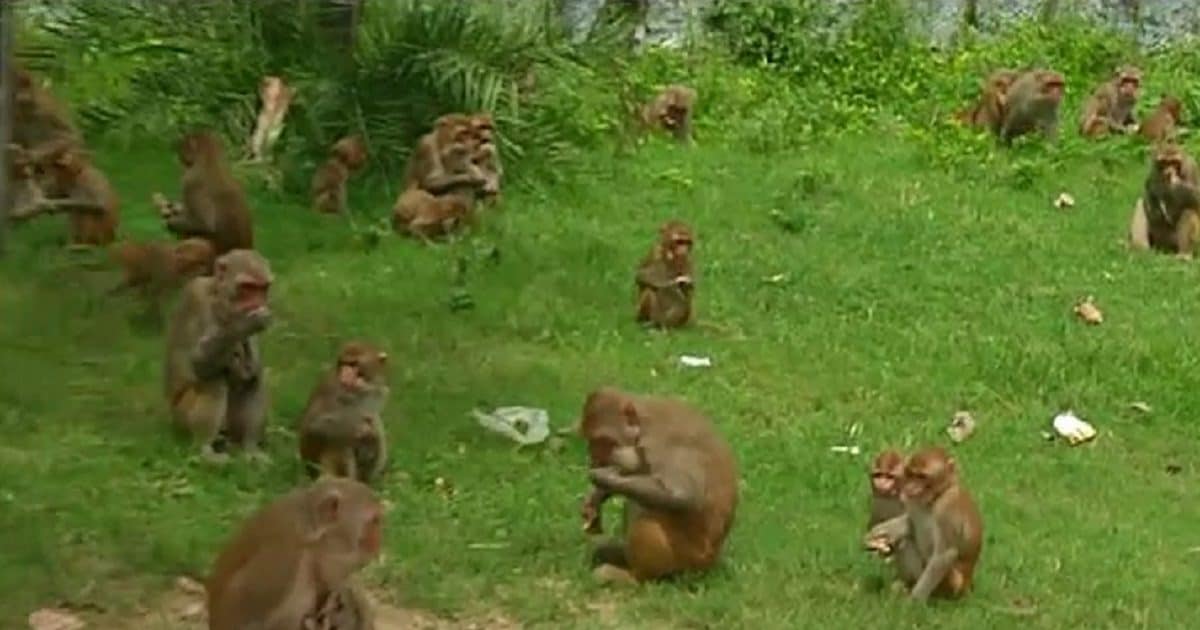 Meerut. If monkey infestation is increasing in your area and you complain to Municipal Corporation or Forest Department, then this news is useful for you. In fact, monkeys are no longer in the list of wild animals. Now if you are troubled by the problem of monkeys, you can no longer complain to the forest department because monkeys are no longer wild animals. Yes! Now if you are bothered with monkey problem then you can contact municipal corporation.
In fact, monkeys and dogs are now in the same category. Although the langur is still listed as a wild animal. Let us tell you, the forest department has been seen many times adopting new strategies to deal with the monkey menace. At some places cutouts of langurs were placed and at other places some experiments were carried out to prevent the monkeys from coming into the residential area.
District Forest Officer Rajesh Kumar said that amendments have been brought in the field of wildlife. This does not include native monkeys. Now Banar Raksha Paur Corporation is under the control of Municipal Corporations and Gram Panchayats. Municipal Corporations and Municipal Corporations alone will be able to resolve these issues. Monkeys are excluded from the wildlife category, but permission from the Chief Wildlife Warden is required to release any animal in a wildlife sanctuary.
Rajesh Kumar said that this step has been taken so that no wild animals of the forest face any problem. Rajesh Kumar said, Langur is still a wild animal. But monkeys are no longer wild animals. The schedule contains the names of langurs.