Obstacle to God's devotion! The price of flowers has increased four times, know the difference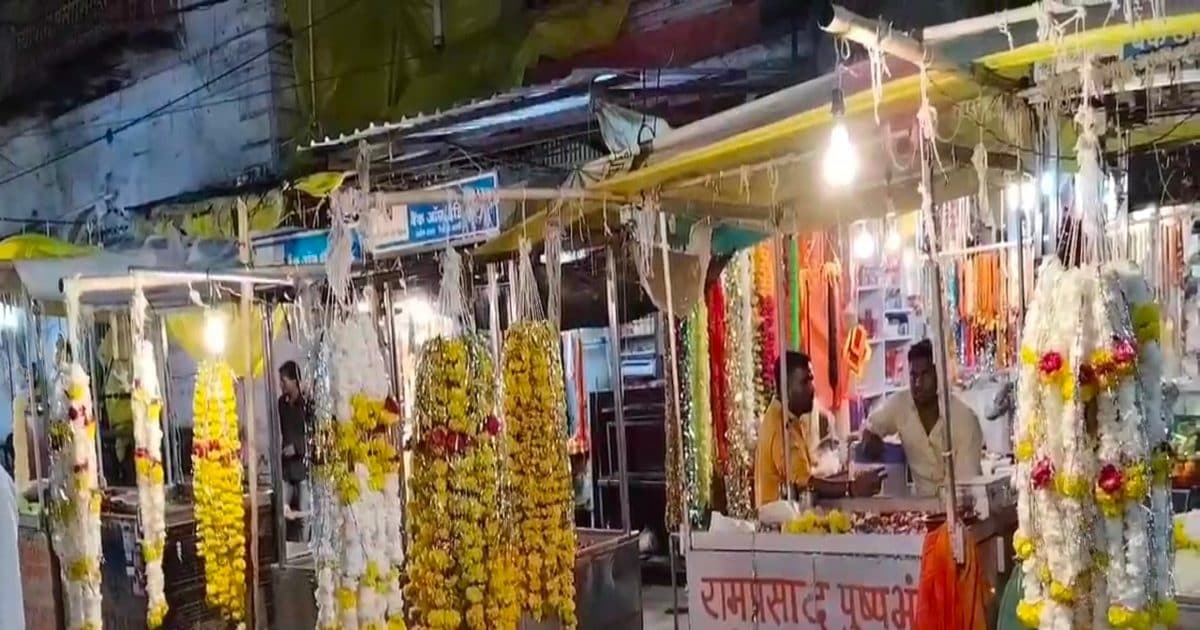 Shubham Marmat/Ujjain:Baba Mahakal's city is famous as Ujjain (Ujjainiya). Millions of devotees from home and abroad come here every day. Every festival is celebrated here from time to time with great pomp. In this case, flowers are in demand on every festival, but their prices are not always the same in Ujjain. Sometimes 10 rupees sometimes it goes up to 50. Let's know in detail why and when flower prices increase.
3 days ago, Ujjain and other surrounding areas were inundated by heavy rains. Flooding was everywhere and many crops in rural areas were damaged. Among them were the flower crops, now that the rainy season had stopped and the Ganesh festival was going on for ten days. In such a situation, the servants of the flowers touched the sky.
The price of flowers has increased four times
Talking about the price of flowers, it has increased not one, not two, but four times. 20 rupees a kg of mixed flowers are now directly available at 100 rupees. KG is being sold. Everyone is worried because the price of flowers has gone up. Rose garlands which used to be available at 25 to 30 taka, are now directly available at 100 taka. Currently the ten days festival of Ganesh Chaturthi is going on. Baba is present in every house, street, whose puja flowers are being bought every day from small to big houses. Roses cost Rs 300 during Diwali. reaches up to kilos.
,