Patna-Howrah Vande Bharat Express, a distance of 530 km will be completed in just so many hours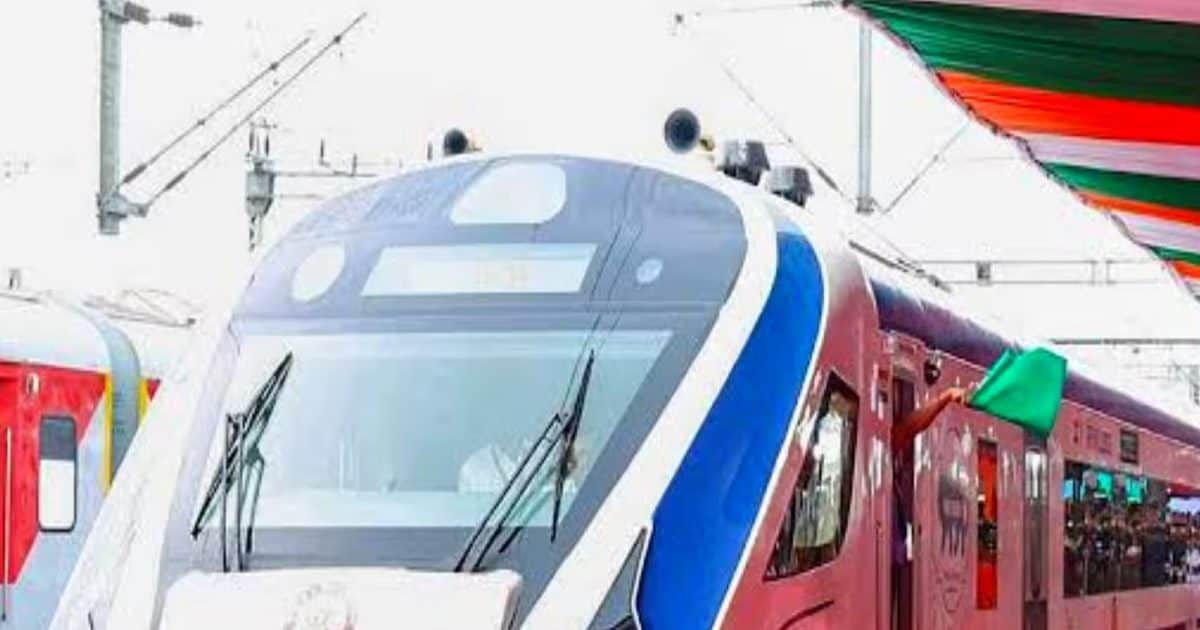 Patna. Good news for people of Patna including Patna. In fact, the inauguration date of Patna-Howrah Bandh Bharat Express has now been fixed. This means now the people of Bihar are going to get the gift of Vande Bharat Express soon. According to the information received, the Vande Bharat Express train between Patna and Howrah is going to start from September 24. Patna-Howrah Vande Bharat Express will leave Patna Junction at 12:30 PM on September 24 and reach Howrah at 7 PM.
In this context, BJP MP Sanjay Jaiswal shared a Facebook post saying that another Bande Bharat gift to Bihar! # Bandebharat Express will run between Patna and Howrah from 24th. It will leave Patna Junction at 12:30 PM. A distance of 530 km will be covered in just 6:30 hours. In fact, the Patna-Howrah Bandh has received approval from the Railway Board of India for regular operation. It will start operations from September 24 and for the first time this train will leave Patna for Howrah at 12.30 pm.

It is said that the departure time of this train from Patna may be 8 am and the time of arrival at Howrah may be 2:30 pm. It will leave Howrah at 4 PM and return to Patna at 10:30 PM. Passengers traveling between Patna and Howrah were eagerly waiting for the departure of this train. According to information provided by Railway Board to East Central Railway, Bande Bharat will be flagged from Patna Junction on September 24 at 12.30 pm and dispatched to Howrah. The railway administration started preparations as soon as the information about the opening date was received from the Railway Board.
Let us tell you, Patna-Howrah Bande Bharat train was trialled last month, but its regular operation has not been announced till now. The distance from Patna to Howrah is 530 km and was covered in 6.30 hours during the trial run. However, the time table and fare of Vande Bharat Express running between Patna and Howrah is yet to be decided by the Railway Board. A railway official said that the fare and time table will be decided by the board by Wednesday evening.