Patna: Preparations for Ravana Badh program begin, 70 feet effigy will be made at Gandhi Maidan.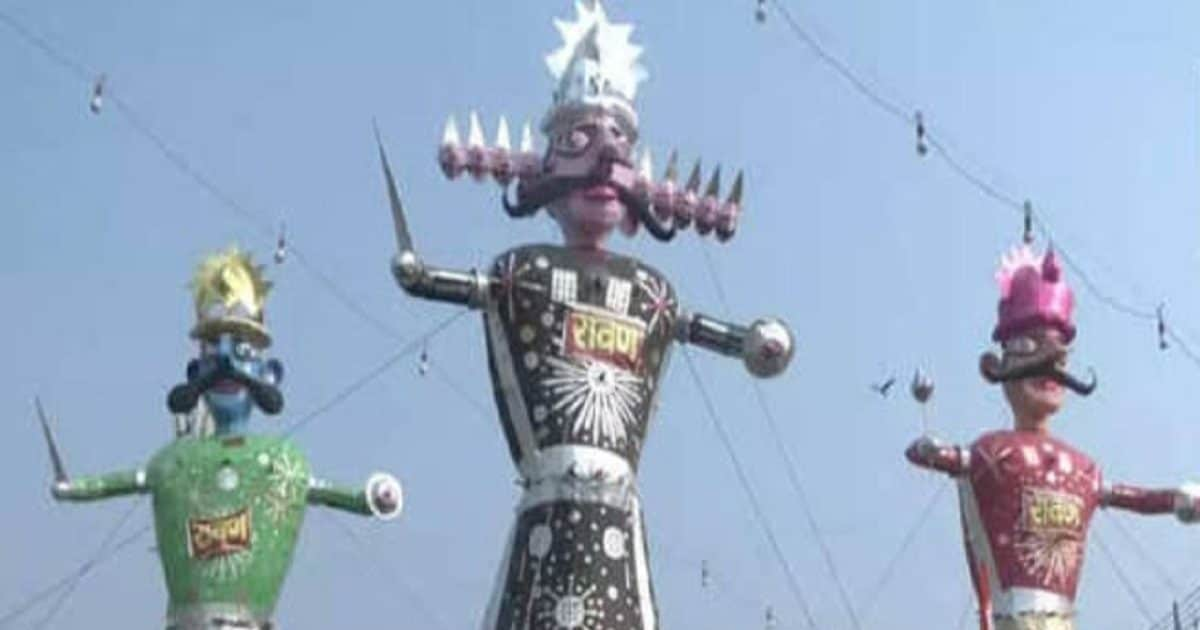 Patna. All preparations for Dussehra in Patna have already started. Also, the Dussehra Committee has decided to perform Ravan Badh with fanfare this time too. On the occasion of Vijayadashami, on October 24, the Ravana Badh ceremony will be organized at Gandhi Maidan in Patna, where Ravana will be seen in South Indian attire this time.
If the Dussehra committee is convinced, a 70 feet tall Ravana idol will be made this time. At the same time, 65 feet tall Meghnad statue and 65 feet tall Kumbhakarna will be made. But this time the committee did not give chance to outside artisans and only Bihari artisans will make the idols. Let us inform you that last time before the burning of Ravana, the effigy of Ravana fell in strong winds and there was a lot of chaos, due to which this time the committee is already on alert and the artisans have also been given strict instructions.
But the idol artists are all Muslims, with whom the work of making the idols will begin in the next 4 days and the huge idols of Ravana, Meghnath and Kumbhakarna will be made. It is said that preparations are being made for this big event since last year and the district administration has also developed a strategy for crowd management. This means that soon there will be a meeting of the committee with the district administration on everything from fireworks to effigies and crowds and the final outline will appear.
After the idol is made it will be varnished and also given a plastic cover. In this case, even if it rains, the three idols will not melt and will burn in smoke during the slaughter of Ravana. Dashanan effigies will be burnt by bursting eco-friendly firecrackers during the Ravana Badh ceremony. Similarly, Meghnath and Kumbhakarna will also be burnt. Fireworks will be brought from Kolkata. Also, the idols will be placed in such a way that they will not fall even in heavy storms.
Similarly, people can enjoy Ramlila during the Dussehra festival as well. Committee Chairman Kamal Nopani said that Ramlila will be organized in Patna from October 15 to October 23 by artistes coming from Vrindavan, which will be held at Naga Baba Thakurbari in Patna.