People flock to this shop to eat Jalebi, the taste will drive you crazy.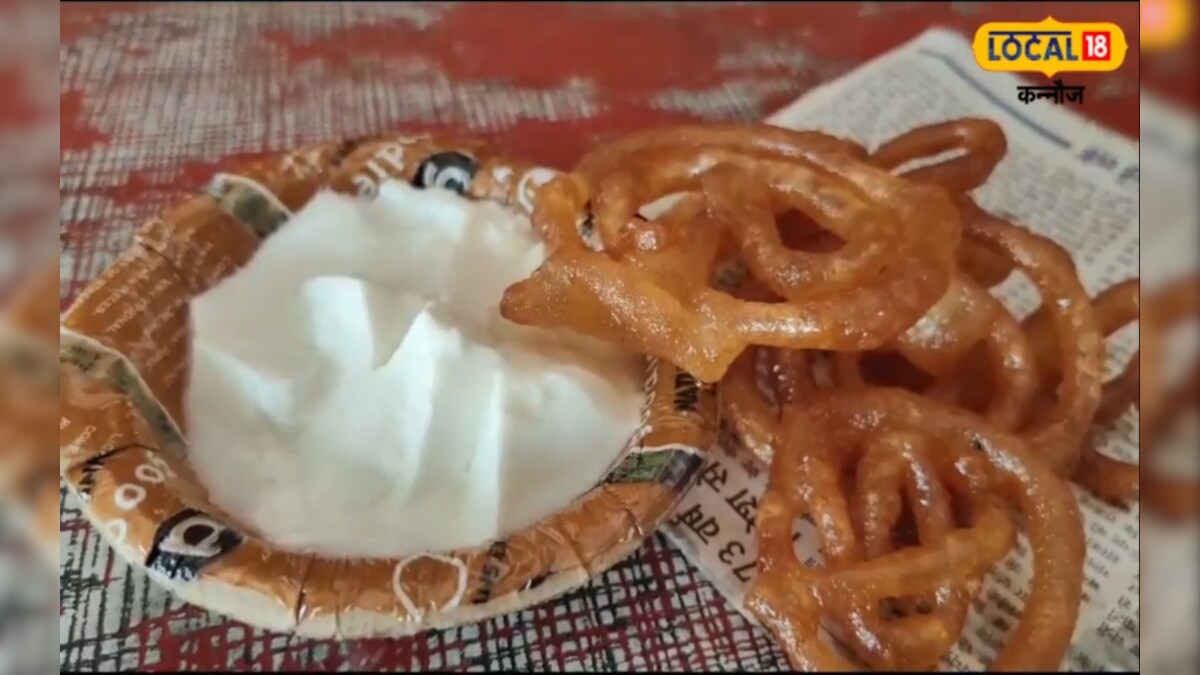 Anjali Sharma/Kanauj: Just hearing the name of Jalebi makes the tongue water. Even today there is a craze for adding sweets to the tongue of people. In such a situation Pal Jeer's Jalebi of Kanauj is famous in the whole district. Where people must taste Dahi Jalebi once. Those who buy perfume also come here once to eat Dahi Jalebi.
It is a small curd jalebi shop on railway near Tirwa crossing in Sarai Meera area of ​​district headquarters. However, there are no boards in this store. People also know his jalebi as jalebi maker Radheshyam Pal. Many people come here from early morning to have benami hot jalebi breakfast. This shop opens from 7 am to 12 noon. People love the unique taste of jalebi. from the side.
People come from far and wide to eat jalebi
Jalebi shop owner Radheshyam Pal said that he started this shop in 1995 when he was doing samosa and jalebi business. After a few years he stopped making samosas and only made jalebis. He runs this shop alone. He pays special attention to purity while making jalebi and uses good quality oil and other ingredients to make jalebi. Jalebi is also available here at normal rates, 100 grams of jalebi and curd are available at Tk 10 to Tk 20. Whoever needs it in kilos first places an order with us and we manufacture accordingly.
People are crazy about raspberry jalebis
To make Jalebi, first of all the shopkeepers take care of purity, use good oil and after 2 to 3 times of use, remove the oil strictly. There are all the necessary things for making Jalebi. He also takes special care in them. . First the flour solution is prepared. Its solution is prepared using flour and sweet soda. It is kept aside for about 3 to 4 hours to rise. After this water is prepared. Water and sugar are burned.
,
First Published: September 22, 2023, 15:56 IST