Pricing is based on weight, old equipment is repaired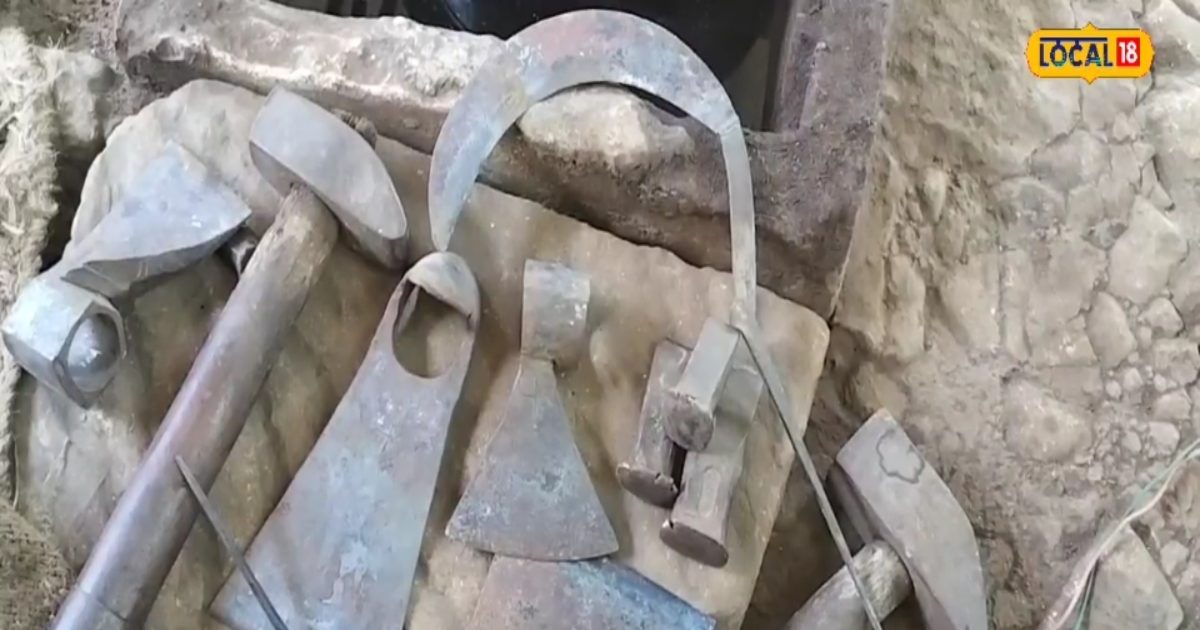 Krishna Kumar/Nagaur: Nagaur is located in the western part of Rajasthan and agriculture is the main source of income here. At one time, agricultural implements in Nagaur were made by hand, and manufactured at home. Handmade agricultural implements were famous for their skill and efficiency.
At present only two to three shops in Nagghar manufacture agricultural implements. In earlier days the Loharpura area was known for manufacturing agricultural implements, but now other types of work are done with iron. There are two to three shops in this Loharpura that manufacture agricultural implements. Agricultural equipment manufacturer Mumtaz Ahmed said that the tools made here are world famous because they are strong and light. Currently, these devices are made by machines.
These tools are made
Mumtaz Ahmed said, sickle (datian), kasi, zarpat, axe, barsol, vehicles are made here for carpentry to give new shape, screwdriver, chandelier, hammer. The price of these tools is determined on the basis of weight. The rate of a sickle is Rs 1000 per kg, the rate of an ax is Rs 700, the rate of a broom is Rs 700 and the rate of an ax is Rs 300 per kg. Here the price is determined based on the quality of making the tool from iron.
Old agricultural equipment is repaired
Mumtaz Ahmed said, old agricultural implements are repaired here, such as sharpening agricultural implements, repairing broken ones, stringing leaves, reducing or increasing weight etc. If you want to buy agricultural implements or repair them, you can contact Mumtaz Ahmed at 9314446487. His factory at Lauharpura.