Prime Minister Modi said at the International Lawyers Conference – Independent judiciary in India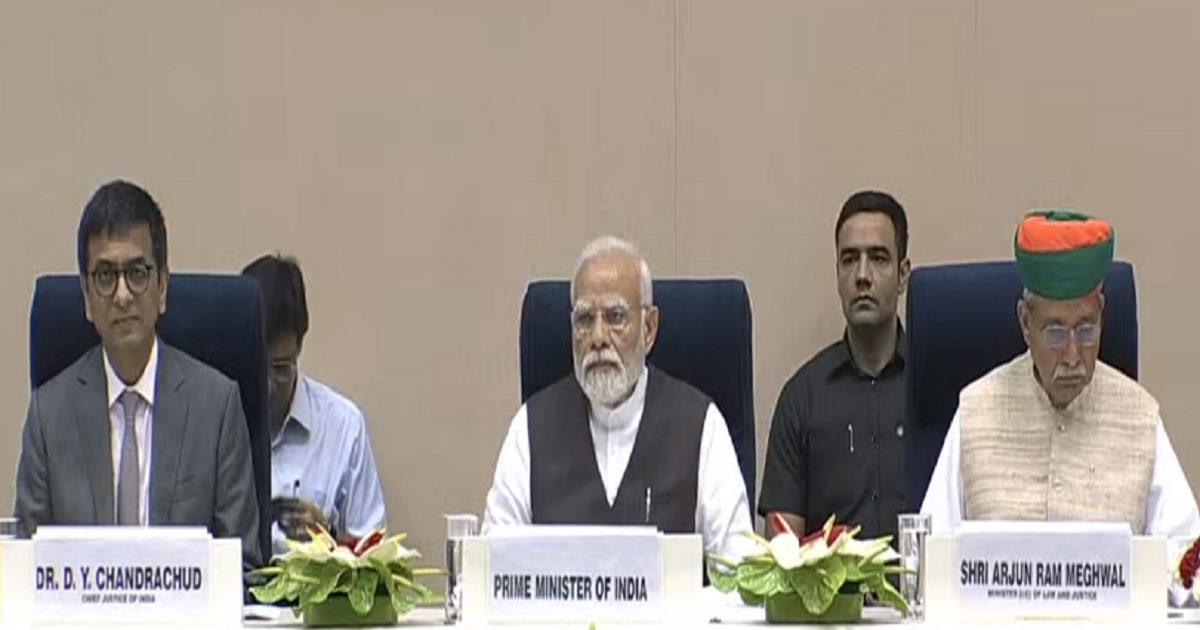 New Delhi: Prime Minister Narendra Modi today inaugurated the International Lawyers Conference-2023 at Vigyan Bhavan in New Delhi. Prime Minister Modi also addressed the lawyers at this time. Prime Minister Narendra Modi said that the International Lawyers Conference also symbolizes the spirit of Vasudhiva Kutumbakam. Lawyers played a great role in the freedom struggle of the country. Father of the Nation Mahatma Gandhi, the country's first President and Prime Minister Jawaharlal Nehru and the founder of the Constitution Dr. Bhimrao Ambedkar were also lawyers. The Bar Council of India organized an International Lawyers' Conference on 'Emerging Challenges in Judiciary' on 23rd and 24th September.
Prime Minister Narendra Modi said that legal fraternity plays a big role in building any nation. In India, the Judiciary and the Bar have been the custodians of the country's judicial system for years. Prime Minister Narendra Modi said the experience of legal professionals has served to strengthen the foundation of independent India. Today, the world's confidence in India is increasing and the Indian judiciary has a big role to play in this. Just a day ago, the Parliament of India passed a law for 33 percent reservation for women in Lok Sabha and Vidhan Sabha. The Nari Shakti Bandana Act will give new direction and strength to the development of women's leadership in India.
Prime Minister Narendra Modi said that the Judiciary and the Bar Council of India have always been the custodians of law in our country. Whether it is cyber-terrorism, money laundering, artificial intelligence, creating a global framework for cooperation on various issues is not just about governance or government. For this, the legal framework of different countries must be linked with each other. Dispute settlement through panchayats has existed in India for centuries. The Government of India has also enacted an Arbitration Act to streamline this informal system.
Delhi Prime Minister Narendra Modi will inaugurate the 'International Lawyers Conference 2023' at Vigyan Bhavan today. Prime Minister will also address the event.

(file image) pic.twitter.com/NAGPTJiqNq

— ANI (@ANI) September 23, 2023
Read- PM Modi to stay in Varanasi for 6 hours today, lay foundation stone of cricket stadium, special welcome for women in Kashi, here is the complete schedule.
Council of India is organizing this conference for the first time. During the conference, topics such as emerging legal trends, international litigation challenges, legal technology and environmental law will be discussed. Apart from Prime Minister Modi, Chief Justice of India DY Chandrachud, High Court judges, senior lawyers and jurists from across the country have come to participate in the programme. Union Law Minister Arjun Ram Meghwal, and UK Secretary of State for Justice were present on the occasion.
The event is being organized at Vigyan Bhawan, Maulana Azad Road, Delhi. Attorney General of India R Venkataramani and Solicitor General Tushar Mehta also participated in the programme. Also, Home Minister Amit Shah will participate in the closing ceremony of the program on September 24. Many dignitaries including Union Minister Bhupendra Yadav, Supreme Court Justice Sanjay Kishan Kaul, Justice Sanjeev Khanna and Justice PS Narasimha will participate in the programme. The purpose of this conference is to provide a platform for substantive dialogue and discussion on several legal issues of national and international importance. Its purpose is to facilitate the exchange of ideas and experiences, promote international cooperation and enhance understanding of legal matters.