Radhe-Radhe echoed in Vrindavan, devotees were delighted to witness this unique festival on Radha Ashtami.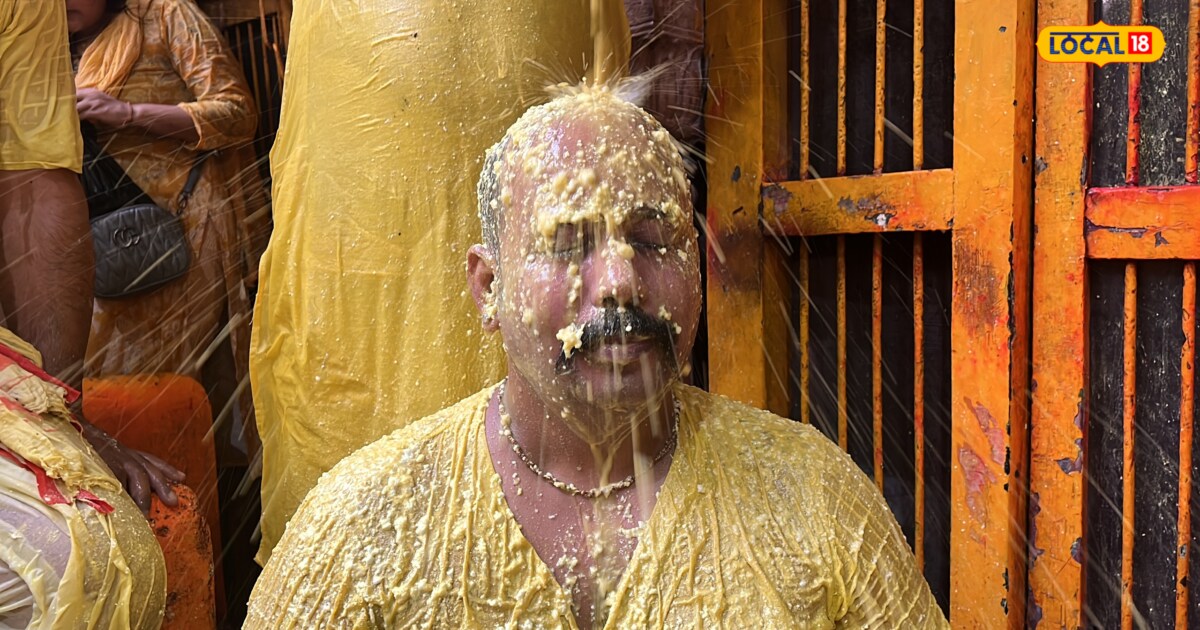 Saurabh Pal/Mathura: After Kanhaiya, Radha Rani was also born in Braj. On Radha Ashtami, the birth anniversary celebrations of Radha Rani are seen from Barsana to Vrindavan. Only Radhe-Radhe sound is resounding all around. Besides, celebrations are also going on in all the temples of Braj to commemorate the birth of Radha Rani, with the Radhavallabh temple witnessing the most supernatural celebrations.
Radha Ashtami was celebrated with joy and gaiety on September 23 at the Sri Radhavallabh Temple located near the Sri Banke Bihari Temple in Vrindavan. Mohit Maral Goswami, who serves the temple, said that since morning, the song of congratulation was playing in the temple. Tagore Ji was also sanctified. After being consecrated, devotees congratulate Ladliji on his birth. Some devotees looted utensils and others looted money. Then in the afternoon when the darshan is over, a wonderful festival is celebrated in the temple, which becomes the center of attraction for all. It is called Dadhikanta festival.
What is fate?
He also said that Dadhikanta is a mixture of milk, curd, turmeric, saffron and spices. which is distributed as prasad to the Goswami community and devotees on the occasion of Kishori Ji's birth. This festival itself is a unique festival. On the occasion of Radha Ashtami, lakhs of devotees visit the Radhavallabh temple to participate in the festival and have a glimpse of Tagore.
Radhaji's journey
Also during the festival of Radha Ashtami, a pilgrimage to the temple is also performed. All the residents of Vrindavan participate in it and the ride circumambulates the city and reaches Rasmandal. During this Yatra, every house in Vrindavan is decorated like a bride for Sri Radha's Yatra.