Rahul Gandhi Jaipur visit: Rahul suddenly arrived at Maharani Girls College and…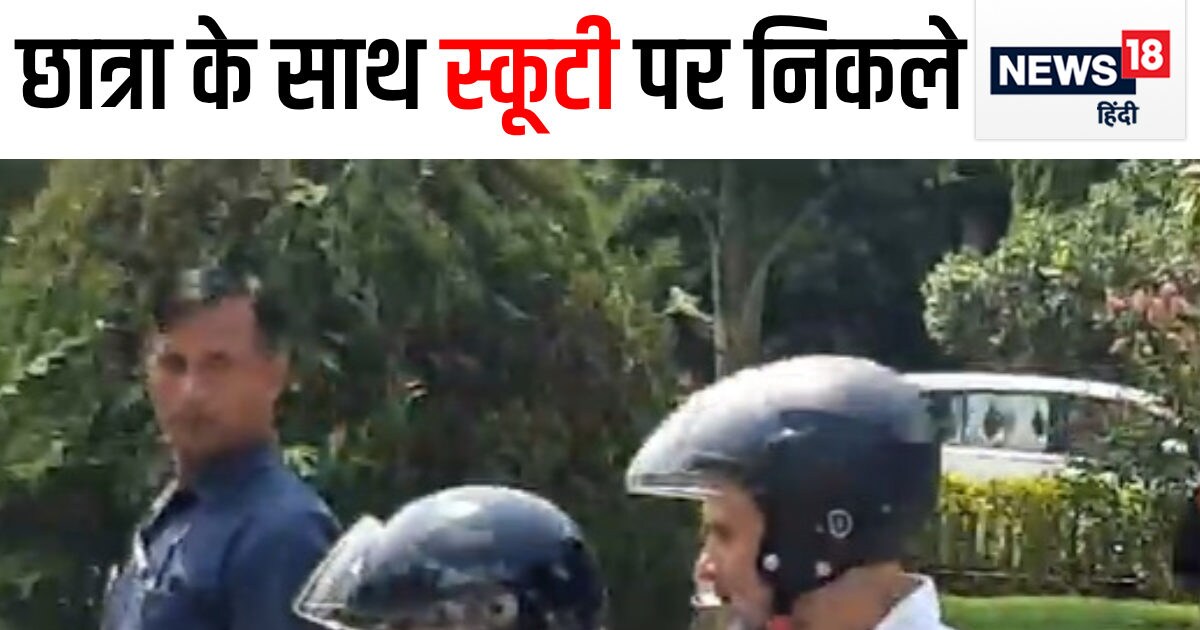 Jaipur. Former Congress president Rahul Gandhi, who is on a visit to Rajasthan, suddenly arrived at Maharani College in the capital Jaipur today. Rahul Gandhi participated in the scooter distribution program there. He interacted with the students and took pictures with them. The students looked excited to suddenly see Rahul Gandhi in their midst. Rahul has come to lay the foundation stone of the new building of the Rajasthan Pradesh Congress Committee in the capital Jaipur. Congress president Mallikarjun Kharge also reached Jaipur to participate in this program.
In fact, during Rahul Gandhi's visit to Jaipur, he had no schedule before visiting Maharani College. But suddenly there was a change in her program and she reached Maharani Girls College. After receiving the news of Rahul's arrival at Maharani College, the police administration hastily strengthened the security arrangements. The entire security force reached there.
Girl students raised the topic of student union elections
When Rahul Gandhi reached the college, he was welcomed by the principal of the college, Nimali Singh. After that, Rahul Gandhi sat in the auditorium of Maharani College and discussed with the students. Rahul took information from the students about various schemes of the state government. He also asked about the problems of female students. During this time girl students raised many issues including the ban on student union elections in Rajasthan and security issues outside Maharani College.
The students enthusiastically took selfies with Rahul
Rahul Gandhi listened attentively to each student and asked Chief Minister Ashok Gehlot to provide all possible assistance in the whole matter. Rahul Gandhi took information from the girl students about the Congress government's scheme in Rajasthan and sought their feedback. On this occasion, Rahul Gandhi distributed scooties to the girl students attending the college under the scooty distribution scheme. Students enthusiastically took selfies with Rahul Gandhi.
The women also met the policemen
Rahul Gandhi also met women policemen there and learned about their problems. After distributing the scooters, Rahul Gandhi took a student of Maharani College and left for the meeting place in Mansarovar on the scooter. This time Rahul Gandhi was wearing a helmet. After coming a long way from the college, Rahul was dropped off the scooter near Central Park by security and later driven to Manasarovar, the venue.