Rajasthan will get third Bande Bharat train, this route will be easy to travel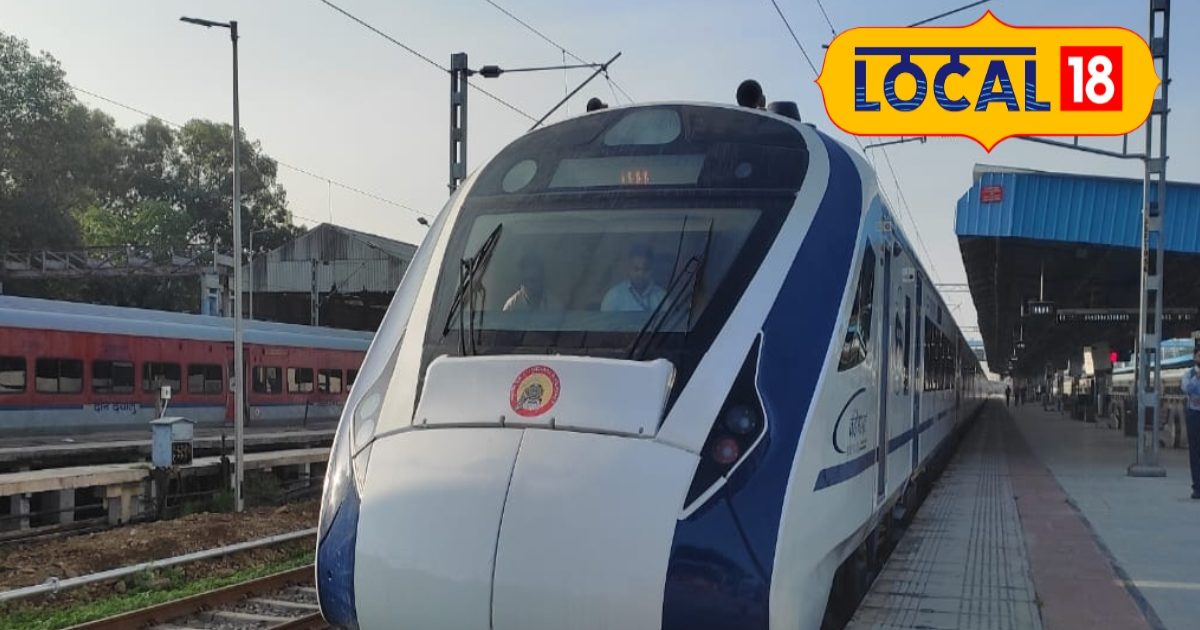 Nisha Rathore/Udaipur. Rajasthan's third Bande Bharat train from Udaipur to Jaipur is scheduled to start from September 24. Preparations for this have just been completed. Today we are going to tell you about Vande Bharat Train. What are the passengers benefiting from this train? It is the shortest and fastest route to cover the distance from Udaipur to Jaipur which is about 390 km and takes about 7 hours to travel. About 13 trains run between Udaipur and Jaipur, out of which 4 trains run daily.
By running Bande Bharat, passengers will take around 2 hours less travel time. But usually the fare between Udaipur to Jaipur is between 350 to 450 rupees. Whereas the fare for third class is Rs.800. But in this train the Udaipur to Jaipur Bande Bharat train fare is set at a maximum of Rs 850 for chair car class and Rs 1800 for executive class.
This is the specialty of Vande Bharat train
Trains are equipped with automatic doors. Just like the Metro, these doors open automatically. The train is also equipped with many modern facilities. All are AC coaches. Sting chairs rotate 360 ​​degrees in between. Food and refreshments are also provided in this train. The price of which is included in the ticket. Keeping in mind the convenience of the passengers, the train is fully equipped with onboard WiFi facility. Also, charging points are provided under each seat for charging mobiles and laptops. GPS system installed in Vande Bharat trains. Through which upcoming stations and other information is available. Keeping cleanliness in mind, bio vacuum toilets have been developed in trains. As used in aircraft. Keeping in mind the safety of the passengers, CCTV has been installed in each compartment. Keeping in mind the safety of the passengers, the doors will open only when the train comes to a complete stop. So that passengers cannot get on or off the moving train. Disability has also been kept in mind while making the Vande Bharat train. Some train compartments have separate spaces for wheelchairs.
,
First Published: September 23, 2023, 16:43 IST