Rajinikanth gets golden ticket from BCCI, says Sunil Gavaskar, ISRO chief should get it too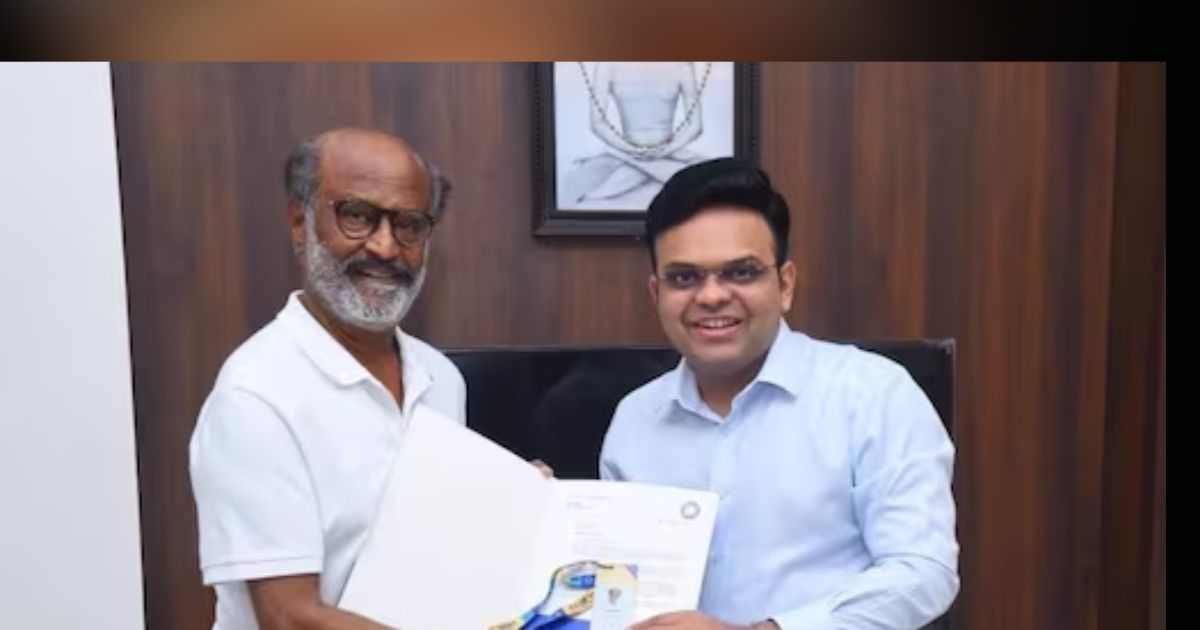 BCCI has informed that Superstar Rajinikanth has been invited as a special guest at the ICC World Cup to be held next month. The cricket body has awarded him a special golden ticket, which grants unrestricted entry to the tournament. The golden ticket was presented to Rajinikanth by BCCI Secretary Jai Shah, announced on his official social media account with a picture of the two.
BCCI awarded golden ticket to Rajinikanth
BCCI wrote in a post on its official X account, 'Events outside the cinema! BCCI Honorary Secretary @JayShah presented Golden Ticket to Shri @rajneekanth who is the true embodiment of charisma and cinematic talent. This great actor has left an indelible mark in the hearts of billions of people, transcending language and culture. BCCI also wrote, 'We are delighted to announce that Thalaivas will be hosting the @ICC @cricketworldcup 2023 as our Chief Guest and will light up cricket's biggest spectacle with his presence. #goldenopportunity.'
Rajinikanth will get VIP facilities during the match
The most awaited tournament will begin on October 5 in Ahmedabad, with the opening match between the 2019 finalists, England and New Zealand. Golden Ticket is part of BCCI's promotional approach for this prestigious event that they are organizing. Recipients of these tickets get special benefits that ensure they get VIP treatment during World Cup matches.
Sunil Gavaskar said ISRO chief also got golden ticket
Former Indian cricket captain Sunil Gavaskar, who was instrumental in India's maiden World Cup win in 1983, praised the BCCI for the initiative, calling it a great way to recognize leading players in various fields. Additionally, Gavaskar expressed his desire to BCCI to award a golden ticket to ISRO chief S Somnath, who played a key role in India's successful Moon mission, appreciating his achievements. In his column for Sportster, Sunil Gavaskar praised BCCI Secretary Jai Shah's decision to recognize individuals who have made significant contributions in their respective fields. He specifically mentions that as of his writing, the great Amitabh Bachchan and cricket icon Sachin Tendulkar both got golden tickets to attend World Cup matches.
S. Somnath will get the golden ticket?
Gavaskar also hoped that the ISRO chief, who oversaw India's moon landing mission, would also get a golden ticket, though the full list of recipients is unknown. He suggested that although it is not possible to give these tickets to all former Indian players, it would be a great step if the organizing bodies of the matches invite Indian players from their respective cities. Gavaskar named two World Cup-winning captains, Kapil Dev and Mahendra Singh Dhoni, and Olympic and World Athletics Championship gold medalist Neeraj Chopra as potential recipients of the BCCI's golden ticket.