Ready to run on luxury Deccan Odyssey tracks, the journey will give you a royal feeling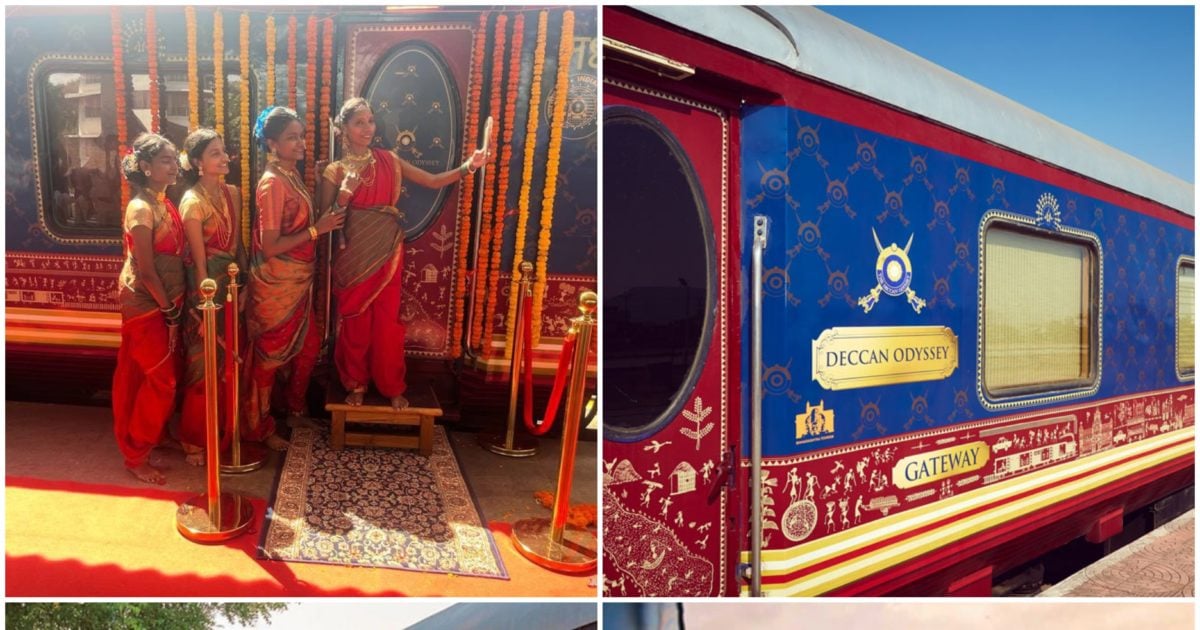 Mumbai. Maharashtra Tourism Development Corporation (MTDC) has resumed operations of luxury train Deccan Odyssey after a gap of almost four years. Maharashtra Assembly Speaker Rahul Narvekar flagged off the train between CSMT and Panvel in South Mumbai in the presence of State Tourism Minister Girish Mahajan, Principal Secretary (Tourism) Radhika Rastogi and MTDC Managing Director Shraddha Joshi.
Joshi said the train will leave Mumbai for Delhi on a journey of seven nights and eight days and stop at Vadodara, Jaipur, Jodhpur, Udaipur, Agra and Sawai Madhopur. He said that 20 seats have already been booked for this commercial flight. The cost per person for the trip is pegged at Rs 6.5 lakh while a couple (two seats) will cost around Rs 9 lakh.
MTDC said six interior designs have been prepared for the train, namely 'Maharashtra Splendor', 'Indian Sojourn', 'Indian Odyssey', 'Maharashtra Wild Trail', 'Heritage Odyssey' and 'Cultural Odyssey'.
A press release was issued after the inauguration ceremony of the train, in which MTDC informed that the train has been renovated and is now ready to run in its new form. In the release, several improvements to the train were detailed, such as installation of fire extinguishers in each coach, replacement of LPG gas induction in pantry cars, addition of gangways to facilitate coach-to-coach movement. There is a new air suspension trolley. Changed and installed for more comfortable travel. Also bio tanks are installed in all coaches toilets.
Prime Minister Modi will reach his parliamentary constituency tomorrow, gift the international cricket stadium in Banaras, know
MTDC said Deccan Odyssey has intercom and Wi-Fi facilities, luxurious furnishings, a music system, beds and an efficient air-conditioning system, thereby providing a royal experience to tourists. The train has 21 coaches, of which 10 coaches have four deluxe cabins each and two coaches have presidential suites.