Rhinos are the pride of Kanpur Zoological Park, many babies are born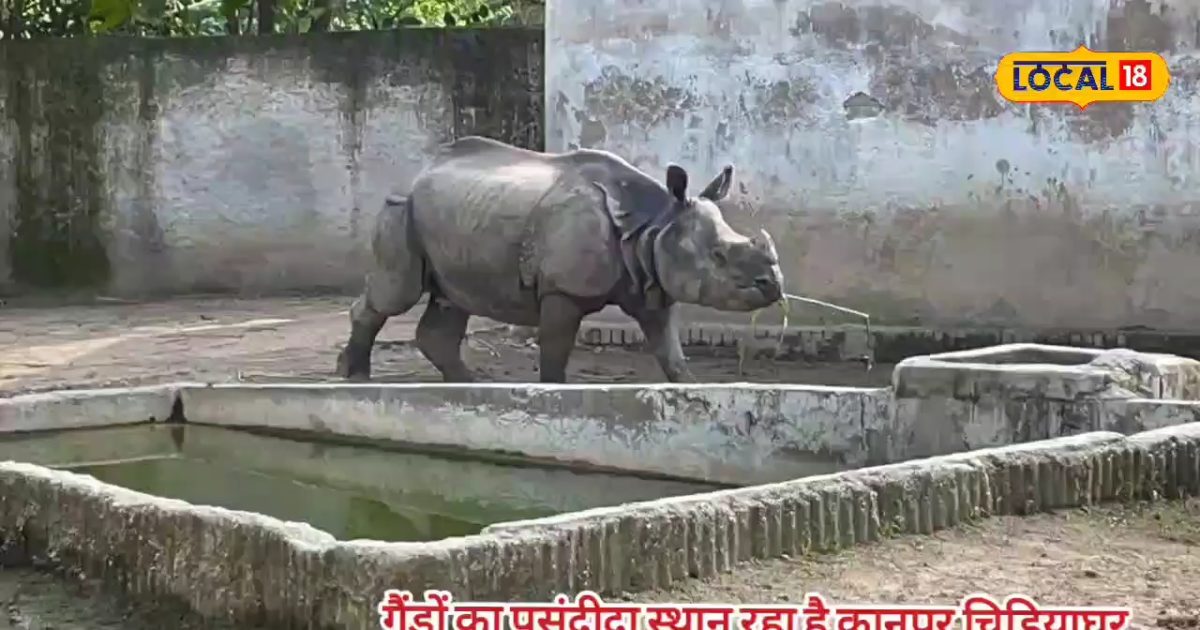 Akhand Pratap Singh/Kanpur. Kanpur Zoological Park is known for its environment and wonderful forests. Different species of animals live here. Among which there are some special animals which are very liked by the audience and the audience can always see them.
These include the Kanpur rhino, in 1973 a female rhino was first brought from Guwahati to the Kanpur Zoo. After that, one or the other rhinoceros kept entertaining the visitors at the Kanpur Zoological Park. Find out how the rhino journey has been so far at the Kanpur Zoological Park.
Kanpur Zoological Park is the oldest zoological park and has a unique location in the country. Here it was mainly converted into a breeding center. Initially, many animals gave birth here, including the rhinoceros. In 1982, the first female rhino named Rashmi was born here. Later it was sent to the city of Yokohama, Japan.
From here rhinos are sent to many zoos in the country
Many rhinos born in Kanpur Zoological Park have been sent to zoological parks not only in the country but also abroad. From 1985 to 2015, 10 rhino cubs were born at the Kanpur Zoological Park.
Currently, Kanpur Zoological Park has three rhinos, one female and two male rhinos, of which the female is Manu and her cubs Pawan and Krishna. In which Indian Oil Corporation also announced Kanpur Zoo's rhinoceros as its brand ambassador, bearing all the expenses itself.
Kanpur Zoological Park excels in breeding and conservation

Dr. Nitesh Kumar of Kanpur Zoological Park said that the environment of Kanpur Zoological Park is always favorable for rhinos. Due to which Rhino has been always present here and entertaining the audience since the beginning. So far 10 rhino cubs have been born here, which is the highest among other zoos in Uttar Pradesh. Kanpur Zoological Park is considered to be the most favorable center for rhino breeding.