SC bans barium firecrackers, why is this toxic chemical used?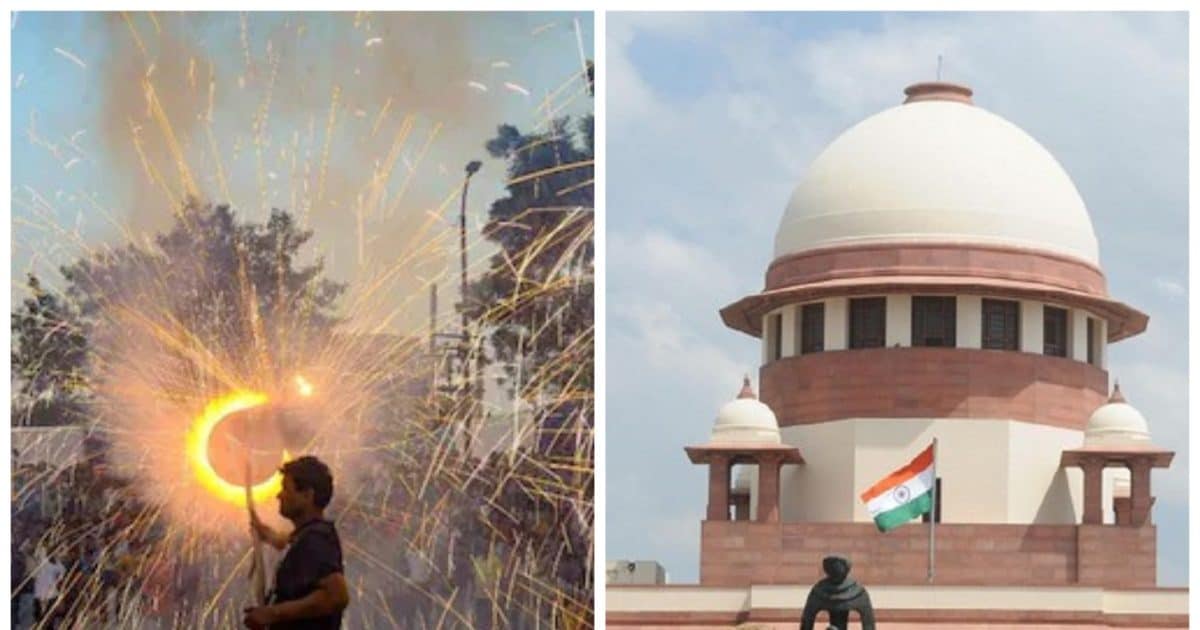 New Delhi. The Supreme Court today rejected a plea by the Firecracker Manufacturers Association to include barium in green crackers with a better formulation. The Supreme Court clarified that its earlier order banning the use of barium-based chemicals in fireworks will remain in force. The Supreme Court also dismissed another petition filed to ban the use of firecrackers associated with crackers. The order was passed by a bench of Justice AS Bopanna and Justice MM Sundaresh. Justice Bopanna said, 'We have dismissed these two applications for the time being. Other applications are pending.
Of greatest concern is the indiscriminate use of this toxic chemical despite the ban on the use of barium in fireworks. According to media reports, investigations into various types of fireworks have shown that barium was used in most of them. The Supreme Court has banned the use of this toxic metal in crackers. The biggest concern is that many of these fireworks were marketed as 'green fireworks'. Also, the packaging of the fireworks did not state that barium was used in them.
Why is barium used in fireworks?
Barium is used in fireworks to produce the green color in fireworks. It also acts as a stabilizing agent to give the crackers a longer shelf-life. Also, varying amounts of arsenic, lead, sulfur and chlorine are used in crackers, which have been banned under the Central Government's Hazardous Chemicals Rules (2000). Exposure to barium can cause severe gastrointestinal distress. It often causes vomiting, abdominal pain and diarrhea and sometimes a potentially fatal condition called hypokalemia (low levels of potassium in the body).
Important decision of Supreme Court, all firecrackers are banned in Delhi, green firecrackers are not banned in rest of the country
Health experts have often expressed serious concern about the hazardous effects of these chemicals on human health. To avoid action, manufacturers have removed barium from the list of ingredients on packaging, but its clandestine use still continues.