Similarity in literature of Guru Nanak Dev and Kabir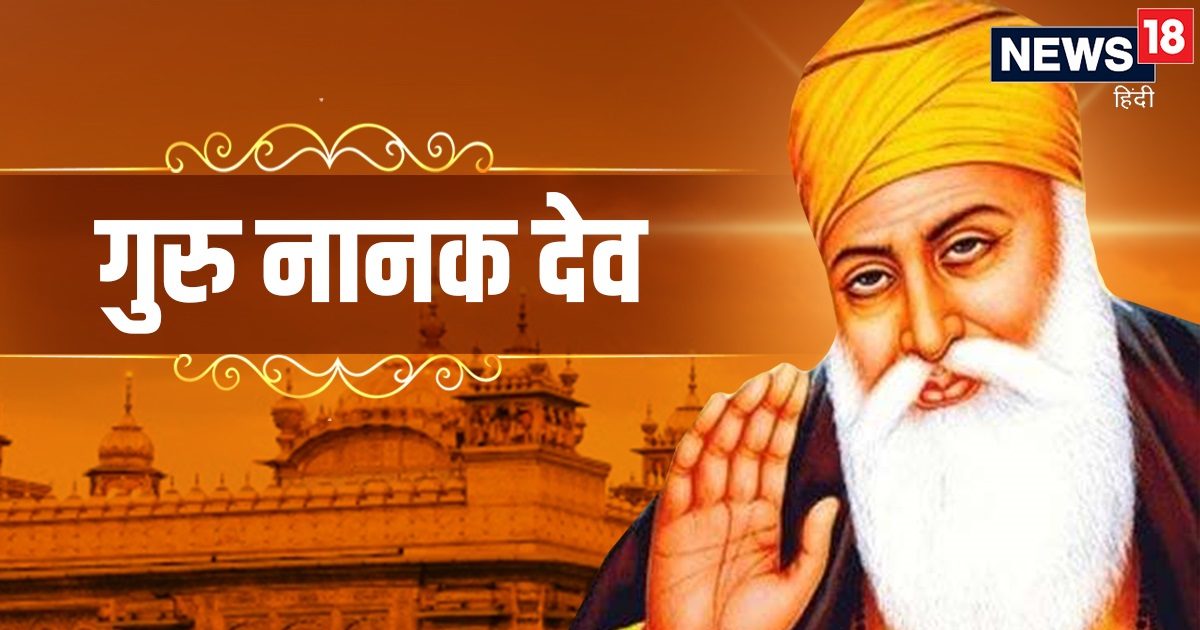 Where can you get Moko, I'm with you
Neither I am a temple, nor I am a mosque, nor am I Kaaba in Kailasa.
Not in any action, not in yoga vairaga
If you search, you will be found immediately, just looking for a moment.
Kabir says, listen brother sadhu, every breath…
God is present in every breath. Not in any particular place or work. It will not be achieved through ostentation or display or through dispassion. If you search with your mind, it will not take even a moment, you will find God.
When Kabirdasji was speaking this, there was a severe lack of education in the society. Delhi saw Timur's panic. For 15 consecutive years, robbers looted Delhi and destroyed the capital. On the one hand Kabir is busy spreading public awareness about poverty, exploitation, corruption and bandits in the society, on the other hand through oral tradition.
The poet was born in Kashi. His shlokas and padavali were spreading awareness in the areas adjacent to the Ganges. Child Nanak was born in Talwandi in far north Punjab province. He was intelligent from childhood. Being curious by nature was a sign of his intensity. Especially how to reach God? Due to this question, his teachers accepted defeat and left the house with respect to the child Nanak. Means left school in childhood. If his heart had been absorbed in God, he would have lacked attachment to worldly things. After that, Shishu Nanak began to spend his entire time in spiritual meditation and satsang. He himself acquired knowledge through study.
Krishnam Vande Jagadgurum – Why does Arjuna regret calling Sri Krishna by his name?
Just as Kabir said – Where to look, my friend… Similarly Nanakdev Ji gave the words 'Ek Onkar'. That is, the One God who pervades every self-made creation, the One God who constitutes eternal truth. It is said that once Guru Nanak Dev Ji was sitting on the bank of the river at Gurduara Ber Saheb in Sultanpur Lodhi, Kapurthala along with his friend Mardana and suddenly he jumped into the water. However, it is also known that he went to take a bath and did not return for several days. Nanakdev was not found even after many searches. People assumed that he had drowned. But after three days he suddenly came back and then said 'Ek Omkar Satinam'. It is believed that while diving, he met God and where he attained enlightenment, he sowed a plum seed which grew into a dense and shady tree.
Kishore Nanak was married at an early age. At the age of 16, he got married to Sulakhni of Gurdaspur district and after 16 years he was blessed with a son. After the birth of his second son four years later, Nanak Dev Ji handed over the responsibility of the family to his father-in-law and set out on a pilgrimage with four companions in 1507. Mardana, Lahna, Bala and Ramdas were with him. At that time Nanakdev Ji was 38 years old. That's when he started Sikhism. It is also said that no better knowledge can be found in a book than travel. Guru Nanak Dev Ji realized this in his youth. In his travels he traveled thousands of kilometers and observed and understood the society very closely.
By then the Lodi dynasty and Sultanate were gone. The ill effects of the invaders were clearly visible in the society. Restrictions were also being imposed on prayers. Atrocities escalated. For ages, religion was just a name for small rituals. It was a time of misrule and chaos for North India. There was an era of widespread corruption in social life and hatred and confusion in the religious sphere. This was visible not only among Hindus and Muslims, but also among various sects of both the major religions.
Due to this the bigotry that was created in different communities continued to grow. A feeling of resistance was growing. Social condition is getting worse day by day. Society was divided into castes and classes. The monopoly of Brahminism was visible everywhere due to which non-Brahmins were prevented from studying and teaching the Vedas or Shastras. There was a complete ban on reciting the Vedas and scriptures for small castes.
Kaka Hatrasi: The poet who wrote about cricket, captured what he saw and put it on paper.
Guru Nanak began to speak after realizing the dire malady of discrimination prevailing in the society. In 'Japuji Saheb' he says – 'Nanak Uttam-Neech Na Koi' i.e. no one is big or small in the eyes of God, even if a person thinks himself small in the eyes of God, God is always with that person. And this can only happen when a man overcomes his ego by remembering God. Then that person is the greatest in the sight of Allah and no one can be equal to that person. Then Guru Nanak Dev gave the words 'Ik Omkar', i.e. One God, who is present in every self-made creation. One God who constitutes eternal truth. In addition to this, he drew the attention of the society to some other issues. Kabir's literature also moves in this direction.
six sticks That is, share with others what Allah has given you. He said, helping the needy is the greatest blessing. It is considered as one of the principles of Sikhism.
do kirat– That means live honestly. One should not exploit others to enjoy one's own happiness. He preached earning money without cheating and working diligently.
chant the name- Chant the name of the true God, Guru Nanakdev ji emphasized on chanting the Lord's name to remove 5 evils. These are lust, anger, greed, attachment and pride.
Sarabat Da Vala- Whenever you pray, pray to Allah for everyone's happiness. He emphasized the concept of universal brotherhood. Guru Nanakdev Ji said that everyone should do good to others irrespective of religion, caste and gender and only then that good can be returned in return.
Speak the truth fearlessly- The victory achieved by suppressing lies is temporary. Sticking to truth is eternal. Sticking to the truth is also one of the instructions of the Guru.
Guru Nanakdev Ji said the same during his visit a short time later –
I'm low, I'm very low, I'm very low.
Nanak was with three people, what did they do?
Similarly, Kabir said to end the prevailing caste discrimination in the society-
Kabir, don't ask the saint's caste.
to seek knowledge,
price of swords,
Let's lie
Giving the slogan of equality in society, Guru Nanakdev Ji said – 'God is our father and we are all his children. To a father no child is less or less, all children are equal. It is God who created us and provides us with food to fill our stomachs.
Guru Nanak Dev Ji started opposing casteism. They ask and answer questions from the society itself. Nanakdev ji said that the human race is one, so why are castes high and low? He believed that caste should not be asked. When people take refuge in God, is caste asked? Caste is not sought there, only your actions are seen. Guru Nanak Dev Ji said the mouthpiece 'Japuji Sahib'. He said in one place:
Nanak jant awake, sambhalai savanah.
What to do while doing, he is worried..
That is, when we are all heirs of one father, then the question of caste does not arise in the eyes of the father.
Guru Nanak Dev Ji criticized many evils prevalent in the society. Touch and tantra-mantra were their aim. His words still guide society today, but how much one accepts depends on the individual. Guru Nanakdev Ji, who introduced Sikhism in Punjab, is revered by both Hindus and Muslims. Quite different that he started preaching a different religion than these two religions. Whose spirit of service is an example to the world today.
(Disclaimer – The author is a senior journalist and this is his personal opinion.)