Sister-in-law and sister-in-law came to their mother's house with children, served 56 dishes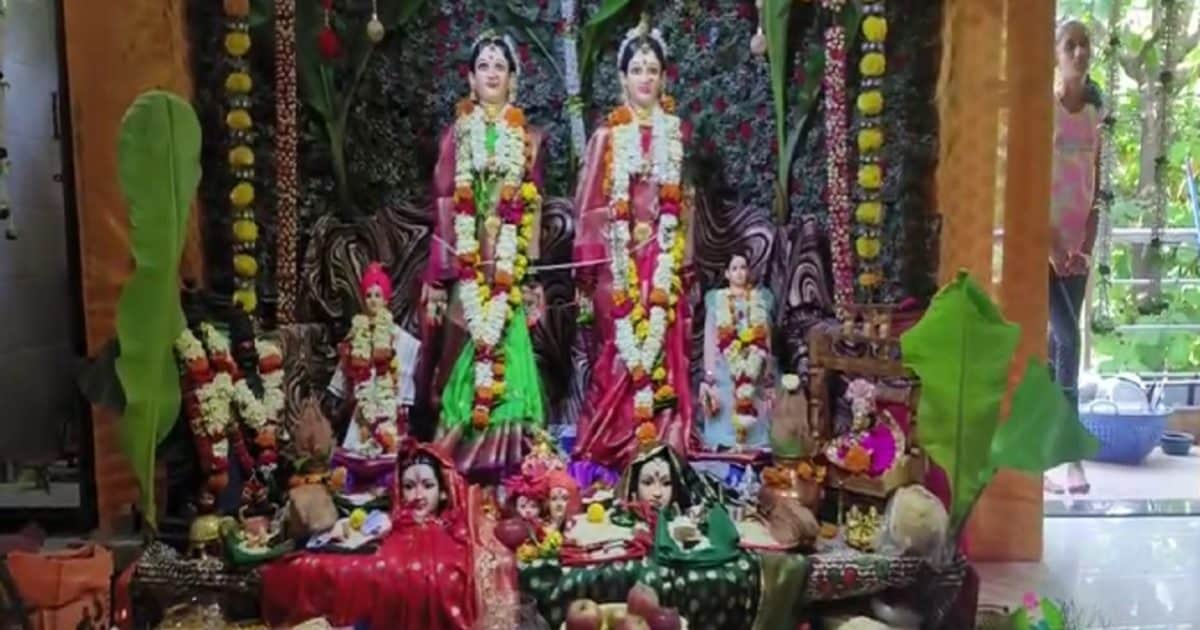 Report by Ganesh Kumar Baviskar
Burhanpur, two sisters' son-in-law and sister-in-law have come to Burhanpur these few days. The whole family is busy looking after him. 56 prasads are offered to welcome him. Both will be back soon and again next year.
Mahalakshmi is established in Maharashtrian households on the third day of Ganeshotsava across Burhanpur district. It is believed that the forms of Mahalakshmi worshiped are Vaghnipati and Vaghnipati. On the third day of Ganeshotsava, she comes to her parents' house with her children. He was welcomed here.
56 dish diet
Mahalakshmi is established in every house. Families where mothers come for three days have to offer obeisance and welcome to this goddess. Their idols are placed with special decorations. Then for three days 56 types of delicious food are fed. Mahaprasad is also offered to the devotees who visit the goddess.
Also Read- Mahakal Lok: 16-storey building and 2,000 rooms, it will be a devotee abode for devotees, CM lays ground
Mahalakshmi, the symbol of happiness and prosperity
Burhanpur district is adjacent to the state of Maharashtra. So there is influence of Marathi culture here. Many families establish Mahalakshmiji here. There is a belief that it brings happiness and prosperity to the families it comes to. The three-day Mahalakshmi festival brings joy to the family. Mahalakshmiji festival is celebrated in many villages of the district including Shahpur, Khaknar, Nepanagar, Ichapur, Fopnar, Nachankheda, Nimbola.
Farewell to Haldi Kumkum
Mahalakshmi Ji is established on the third day of Ganeshotsava i.e. on the sixth day according to the tithi. On Saptami Mahaprasad is offered and on Ashtami the deities are sent away with rituals. Before farewell, Mahalakshmi is given a baby bath with turmeric and kum kum. After touching their feet, they bid farewell to their home wishing for happiness and peace.