Sohna flooded after half an hour of rain, heavy waterlogging on the road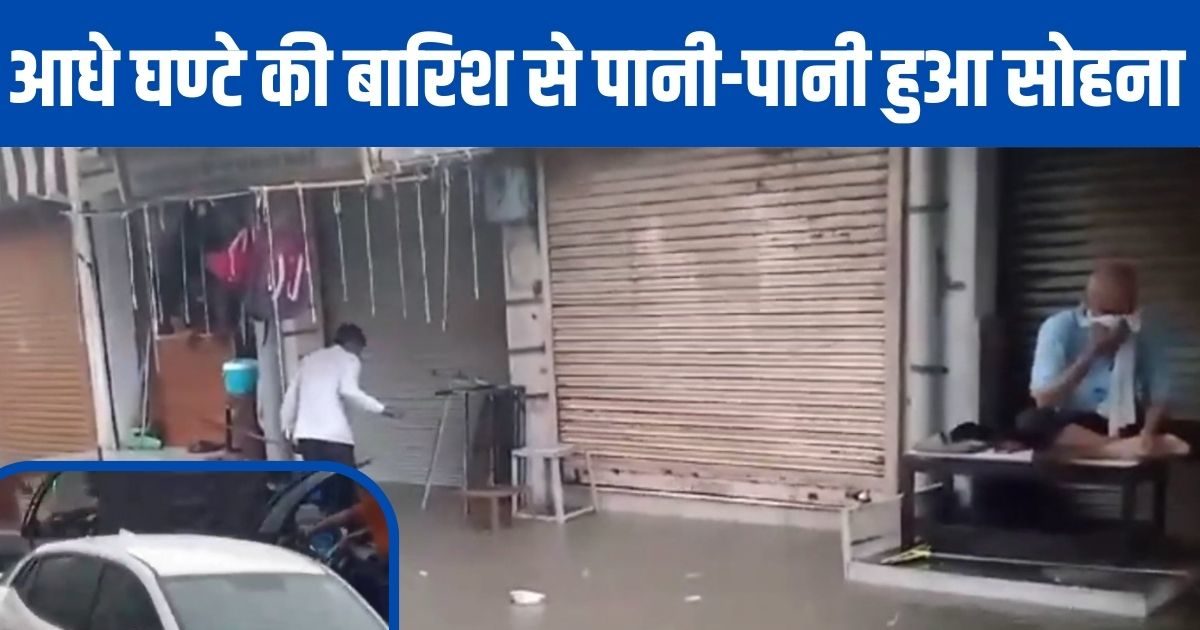 Sanjay Raghav/Sohna: After few rains in Gurugram, which is known as cyber city all over the world, waterlogging problem has become a common thing. Sohna city was not spared from this problem. Where only half an hour of rain has completely submerged the roads. Shopkeepers are afraid of loss of lakhs of rupees due to rain water entering the shop.
On Saturday, the administration's claim was leaked in just half an hour of rain in Sohna city. Even though the council has spent crores of rupees on water drainage, no permanent solution to water drainage has been found till date. Due to the rain, water has accumulated on all the roads. Drivers and pedestrians have to suffer to get out.
No solution found
Bus stand road, Fohara Chowk, hospital road, old vegetable market area of ​​the city due to accumulation of rain water has caused traffic jam in these places. It is believed that due to the rains, the shopkeepers doing business in the old vegetable market have suffered a loss of lakhs of rupees. Due to continuous rain, water entered the shop. At the same time, the shopkeepers say that this problem is not new, which the council has not been able to solve till date. But the shopkeepers have also applied several times. Besides, it was reported that the balcony of a house in Ward No. 15 collapsed due to rain.