Started selling spices due to unemployment…now competing with big brands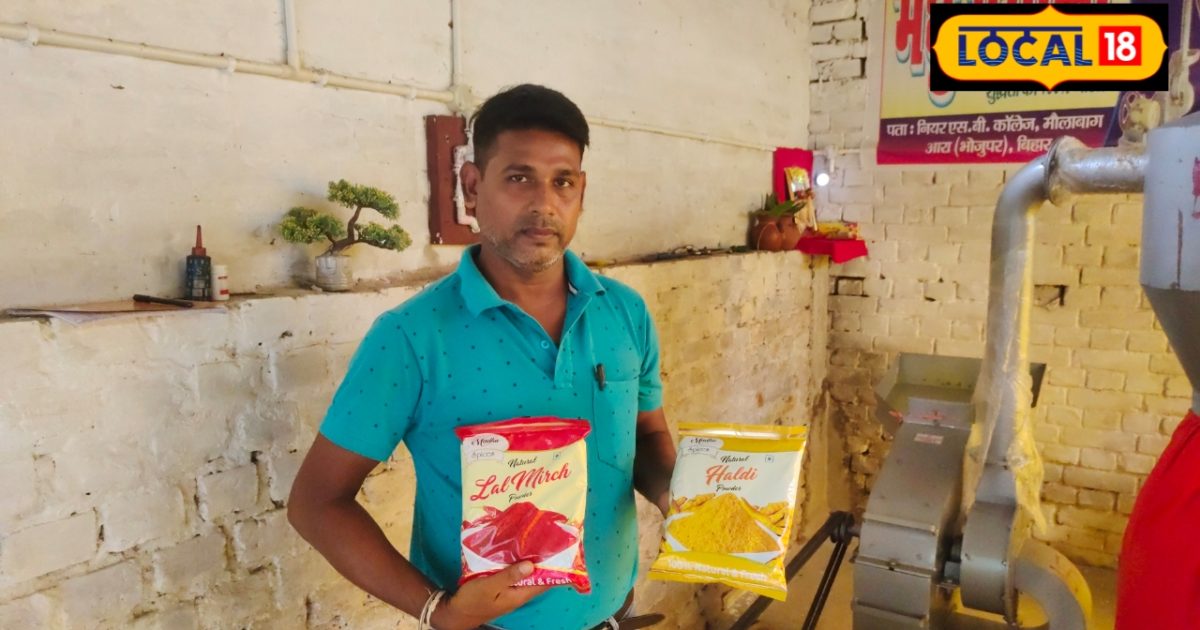 Gaurav Singh/Bhojpur: Anup, a resident of Maulabagh in Ara, worked for others but his financial condition was not improving. After that, on the advice of his friends, he took a loan of Tk 2 lakh from the Department of Industry and bought machines and raw materials and set up his own factory. He started his own spice industry. Today he is not only earning well but also employing some people. Anup started an industry called Madhu Masala with a loan of Rs 2 lakh from PMFME scheme. Due to which now we are also earning money.

That's how my industry started
Anup said, I don't have the capital to set up a spice industry. In many places the hands and feet were tied, but arrangements could not be made. After that apply for loan under PMFME scheme. After completing the paperwork, I got a loan of Rs 2 lakh and invested some money myself. He then started a spice industry called Madhu. At present they are making turmeric, chili powder and coriander powder and supplying them to different markets of the district. Daily profit is 250 to 3000 taka. Bihian, Dhobaha, Ara, Kailwar, Gadhani and Piro send spices to the market in the district. It is currently sold only at Jill's.
Self marketing

Anup also said that in the beginning it was very difficult to sell spices. He went to all the shops in the market and told everyone about the quality of spices. After that, the sales gradually increased. Now it is difficult to meet the demand. He said that now it is difficult to get free time due to increased work. There are plans to involve a large number of people in this business.
Buy spices from farmers
He said, we buy whole masala from farmers of different districts to make masala. Then we clean it well and make masala from the machine and supply it to the market. Economic conditions also improved a lot after starting spice business. Now working on expanding this business.
Due to the accuracy, space is created in less time
Anup told Local 18 that big brands like MDH and CATCH are available in the market. In this situation, it was very difficult to enter the spice market. For this, we first worked on the purity of our ingredients. Khada Masala is purchased directly from the farmers. After it is thoroughly cleaned, it is cut into pieces and packaged in machines.
Also, we have kept our spice rates low to compete with big brands. Where MDH 500 grams of turmeric is priced at Rs 175 in the market, we give a 25 percent discount and sell it at just Rs 140. A 500 gram packet of MDH chilli costs Rs 320, so we are paying Rs 236. Shopkeepers also get good savings.