Sukhi Review: 'Sukhi' is the story of a housewife's life after marriage.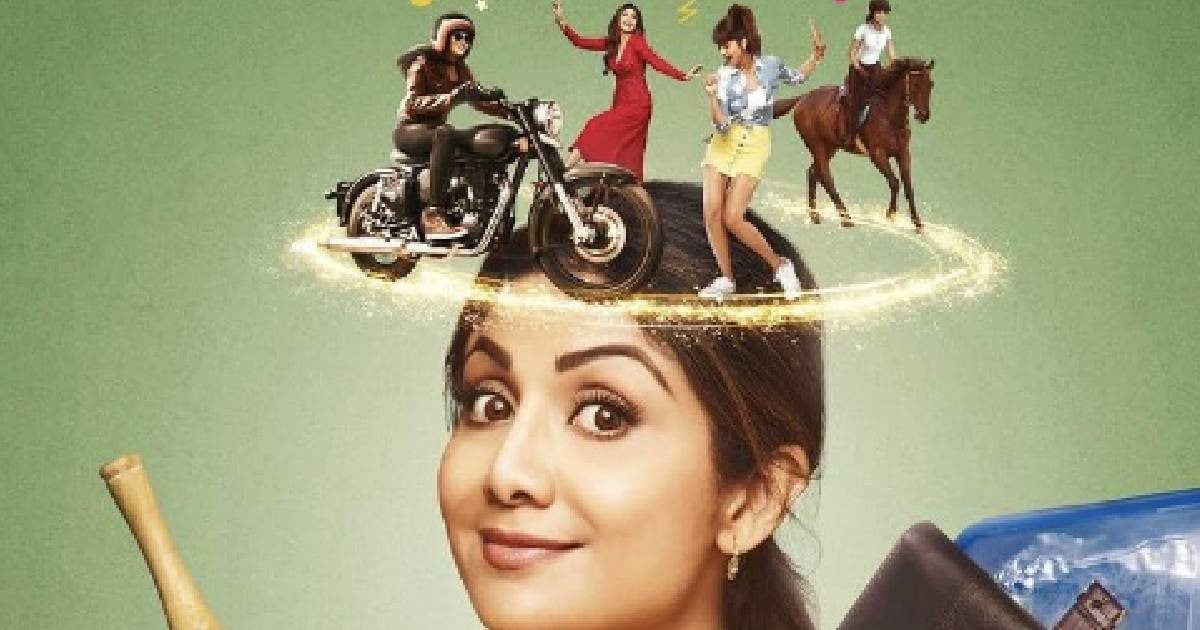 New Delhi: Generally, it is often thought about middle class housewives, their lives change completely after marriage. Busy with household responsibilities, this housewife sacrifices many of her dreams to fulfill the needs of her husband and children. Shilpa Shetty's 'Sukhi' also featured this kind of story. When Sukhi gets bored with her daily life, gets a chance to attend a school reunion, she is considered a selfish.
We have already seen many images in cinema that show women's sense of self-respect and their independence. But in cinema, old things are often sold in new packages and the audience likes them very much. But director Sonal Joshi's story pack is old and so is the material. This film wants to tell the story of feminism and self-love. But in many places it fails to express its views. Newcomer director Sonal Joshi weaves a simple story. But there is nothing new or unique in this story that will give you happiness. The story of this movie is a mix of many movie stories that we have seen before.
Directed by Sonal Joshi, the story of 'Sukhi' revolves around four female characters.
What does the story say?
The story of the film revolves around Sukhpreet Kalra aka Sukhi, a Punjabi girl who gets married against her parents' wishes. After marriage she forgets to think about herself while fulfilling every need of children and husband. But when Sukhi, caught up in all these obligations, suddenly gets a chance to attend a school reunion, her thoughts change completely. She wants to take some time for herself and when she talks about leaving with her husband, she is considered selfish. After that how does Sukhi go out with her friends and what problems does her family face after that. You will see all this in the picture.
The film's weak link
Love, regret, marriage against parents' wishes, duties of motherhood, daughter-in-law in a middle-class Punjabi family where patriarchy has naturally become routine. There is nothing new in the film Zindagi Mein School Reunion which the audience is seeing for the first time. What is new in the film? The way director Sonal Joshi, being a woman, understood the joys and sorrows of women's lives, nothing like that can be seen in the film. In 'Sukhi' there was no visible aspect of female emotions that only a woman writer or a woman director could understand.
In fact, on many occasions you don't understand what 'happy' means. It's a story of a cold married life between a middle-aged couple or a do-anything housewife story… At times it seems like a sex-comedy between girls. One of the strangest things that blew my mind right from the trailer was how 34-year-old Kusha Kapila could be shown as 48-year-old Shilpa's childhood friend.
Sonal Joshi has brought up a point through this film in which she talks about women's thoughts according to the prescribed norms. But still his move seems aimless. Although the film touches your heart at some places, the plot of the film spoils your entire mood. After all, why make a film where the director can't serve something new to the audience?
Kusha Kapila played the role of a single mother in this film.
If we talk about Shilpa Shetty, who plays the role of Sukhi in the film, she is seen quite energetic, while Kusha makes a good start in the film, who is seen proudly being a single mother. Apart from these, Pavlin and Dilnaz have also done justice to their characters. Even though Chaitanya's character is a bit stale, he seems to be trying to make it somewhat believable. Amit aka Dhanshi's character can also entertain you. He is a welcome relief in this tedious film. This picture is 2 stars from our point of view.
Detailed rating
| | | |
| --- | --- | --- |
| the story | , | |
| screenpl | , | |
| orientation | , | |
| the music | , | |