Surprising: Thieves Steal Army Tanks, No One Had a Clue, Officers Stunned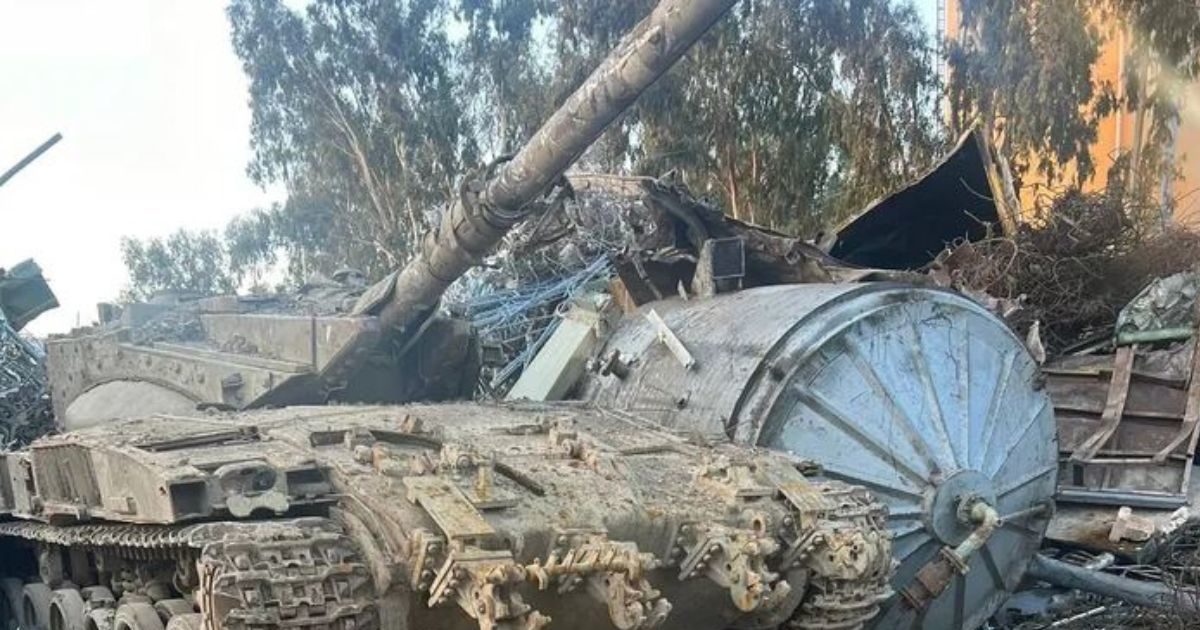 You must have heard of cars and even trucks being stolen. But in Israel, thieves steal an armored army tank. However, no one else in the army area had any idea about it. Police said the tank was stationed at an Israel Defense Forces (IDF) training base near the Aleichem interchange. This area is completely closed for general public and no one can easily enter this area. But the miscreants got in and got away with heavy tanks. The officials then wandered around confused. Later it was recovered from a place 20 km away from the city.
According to Israeli media reports, it was a Merkava 2 tank and weighed about 65 tons. As soon as news of the disappearance spread, a sensation was created. The theft of tanks from military bases was not a common occurrence. So the Ministry of Defense has also been informed. Many agencies were deployed in its search. The tank was reportedly last seen near Elikim, northeast of Zichron Yaakov. When the police reached there, they found it standing in a scrap yard.
2 suspects have been caught by the police
This is a unique event in Israel's military history. Agencies are investigating how such a large tank was stolen. How did it disappear between so tight security and cameras? Not only that, it was taken 20 km away and the police had no clue. This is very worrying. Police arrested two suspects, one from Tiberius and one from Haifa.
Suspected to have been stolen for display
So far the investigation has revealed that the theft was done to protest against the government. So that it can be taken on the street and stand on it and chant anti-government slogans. There was an earlier incident in Israel, when protesters blew up a tank at a memorial. This incident happened at the beginning of this year. This tank is historic and was used in the Yom Kippur War of 1973. Theft from here was not a big deal as there was not much security. But stealing tanks from military bases is a big deal.