Take a video or photo of India at this stop, Rail will reward you, just do this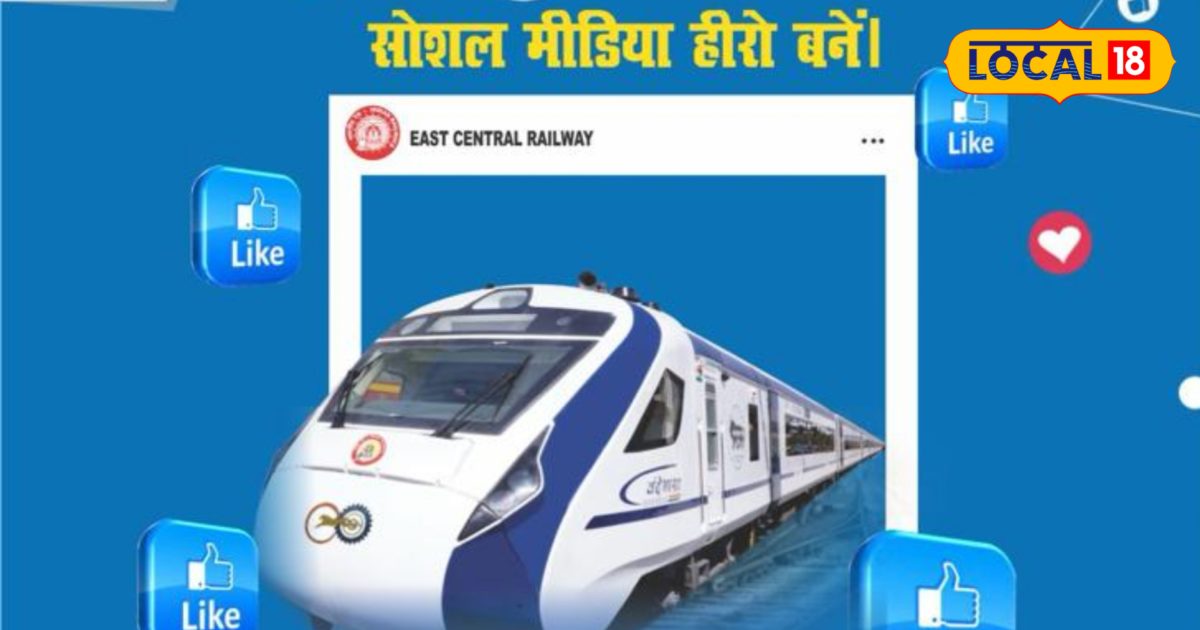 Satchidananda/Patna. If you love taking good pictures or videos and know how to use social media, you can win prizes worth lakhs of rupees. Tomorrow i.e. 24th September, Vande Bharat Express train is starting between Patna and Howrah. Bande Bharat train video or photo should be captured from any station between Patna and Howrah and tagged East Central Railway and Ministry of Railways.
If your photo or video is excellent, you will receive an award in addition to a certificate. This is a good opportunity to become a social media hero. Pictures and videos can also be sent to East Central Railway e-mail id. All this information has been released by East Central Railway. East Central Railway has informed that post an awesome video or photo of Patna-Howrah Band Bharat Inaugural Special on September 24 and stand a chance to win prizes. Also become a 'Social Media Hero'.
You can participate like this
East Central Railway launches "Social Media Hero" campaign. Under this campaign, capture an interesting video or photo of Patna-Howrah Vande Bharat Express Train Inauguration Special on 24th September and tag it on social media with East Central Railway's social media ID @ECRlyHJP and Ministry of Railways' social platform ID @RailMinIndia with hashtag #VandeBharat #StationName Post (eg #patna, #patna sahib). Also send your best photo or video to East Central Railway e-mail id [email protected] by 25 September 2023.
This will be the selection criteria
East Central Railway said that this is a good opportunity for youngsters who capture good videos or pictures with camera or phone. Share your best video or photo on Bande Bharat with your railway station name on Patna-Howrah Bande Bharat Express launch and post the most Bande Bharat train on social media with a quote from Railways. Suitable prizes will also be given. Those who send pictures and videos will be selected and awarded based on good content, shares and likes.