That popular Bollywood actress, Salman Khan was shocked to hear the news of her marriage, she thought her career was over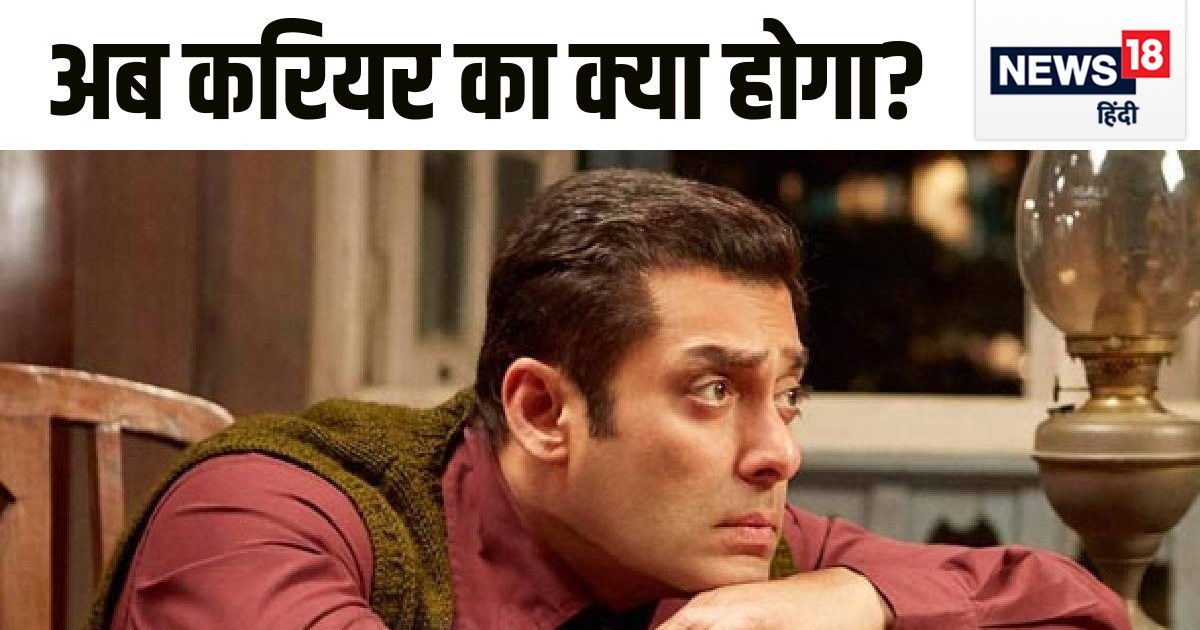 When Salman Khan got scared: Salman Khan started his career with 'Bibi Ho To Asi' with Rekha. However, his first film in the lead role was with Bhagyashree in 'Mayane Pyar Kiya'. He got recognition in the industry from this film. Bhagyashree got married after this film. But the Bollywood brothers got scared after the marriage of the actress. Let us know why?
New Delhi. In 1989, Salman Khan and Bhagyashree were seen in the lead roles in Sooraj Barjatia's blockbuster film 'Mayne Pyar Kiya'. This film proved to be a big hit that year. Bhagyashree became a superstar overnight with this film. Salman and Bhagyashree's chemistry in the film is also well liked. But just as the film became a blockbuster, Bhagyashree got married and it gave Salman Khan the biggest shock. He was very scared.
Despite coming from a filmy background, Salman Khan may have struggled a lot in the beginning of his career, but in the 90s he became a sure hit in the industry. He became the first choice of the audience as well as the producers. He has also given many blockbuster films in his career, it is different that today he is yearning for a big hit. But very few know that there came a time in his life when after Bhagyashree's marriage, he didn't know what to do.
People liked Bhagyashree's pairing with Salman Khan in the 1989 film 'Mayane Pyar Kiya'. Their chemistry created a stir on the silver screen. However, Salman Khan was rejected several times before the film. But the makers had to cast Salman in the film due to the budget. His decision later proved correct. The film proved to be a blockbuster. According to media reports, Bhagyashree received Rs 1.5 lakh as remuneration from the film, while Salman Khan was paid only Rs 31 thousand. (Photo Courtesy: Instagram @salmanlovers)
From the movie 'Mayane Pyar Kiya', Salman Khan started to feel that everything will be alright in the future. But it couldn't be. The actor himself revealed this in one of his interviews and said that when 'Mayane Pyar Kiya' became a hit, Bhagyashree got all the credit for the film and then I thought that if we go ahead and work together, we will do something. will be good But then the news of his marriage blew my mind as it was said that he will not do films again. I lost my consciousness. ' (Photo Courtesy: Instagram @salmanlovers)
Keeping his own words in front, Salman Khan said, I did not get a job for 6 months after 'Mayane Par Kiya'. Bhagyashree announced the marriage. I thought my career was over. Then I asked my father to do some work for me. He talked to Zippy Zippy for me. What happened next was that soon after an article appeared in a magazine that Zippy CP was signing me, Ramesh Taurani approached him with Rs 5 lakh and started talking about working together in his next film. After that, I started getting work somewhere.
Let us tell you that this was Suraj Barjatia's first film where Salman Khan was seen as the love interest. After this film, Salman Khan was seen as Prem in many of his films, including Hum Saath Saath Hai, Hum Aapke Hai Kaun, and Prem Ratan Dhan Payo, but all these films proved to be hits. at the box office and it also proved beneficial for Salman Khan's career.