The 300 km long Green Corridor was first brought to Jabalpur, Bhopal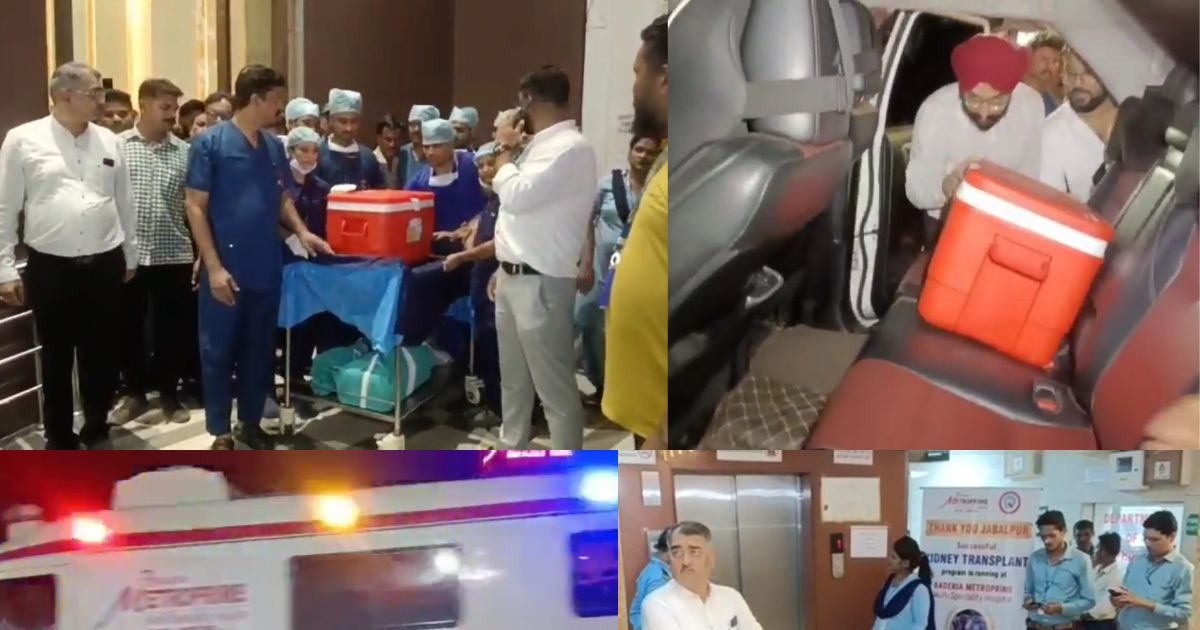 Pawan Patel
Jabalpur, For the first time in the history of Jabalpur, a green corridor has been created for organ transplant. This corridor was planned for a distance of more than 300 km from Jabalpur to Bhopal. In fact, 64-year-old Rajesh Saraf, who had a private job in Bhopal, suffered a brain haemorrhage in March. After that his family members took him to Jabalpur and he was treated in a private hospital located in Damoh Naka. Two days ago, the doctors told the family that Rajesh Saraf was brain dead. After that, the hospital authorities advise the family members to donate their organs, so that someone's life can be saved.
The family members also agreed to it on the advice of the hospital doctors. After this, the hospital management started searching for needy patients with the help of National Organ and Tissue Transplant Organization i.e. NOTO. It was later learned that Dinesh Chandra Tiwari, a resident of Dewas admitted to a private hospital in Bhopal, needs kidney, liver and eye retina.
Chief Minister gave his helicopter
Many expert doctors examine the dead body of both the patients and then the experts in Bhopal doctor Gursagar Singh Sahota and his party reached Jabalpur. Here Rajesh Saraf's body organs were examined and then transplants were planned. Last evening, the body parts of Rajesh Saraf had to be removed from his body in an operation and sent to Bhopal, for which the Chief Minister also provided his helicopter.
Also Read: Jabalpur: Health of over 100 children deteriorating after eating at hostel, collector reaches hospital to inquire about their condition.
The organs were taken to Bhopal by road
The helicopter reached Jabalpur's Dumna Airport on time, but could not take off due to bad weather. After that arrangements were made to take the liver, kidney and eyes to Bhopal by road. Later, late at night, the body parts were sent to Bhopal along with doctors from Bhopal in ambulances, for which a green corridor was created from Jabalpur to Bhopal.