The Ganesha temple is built in Maharashtrian style, once the idol used to grow by itself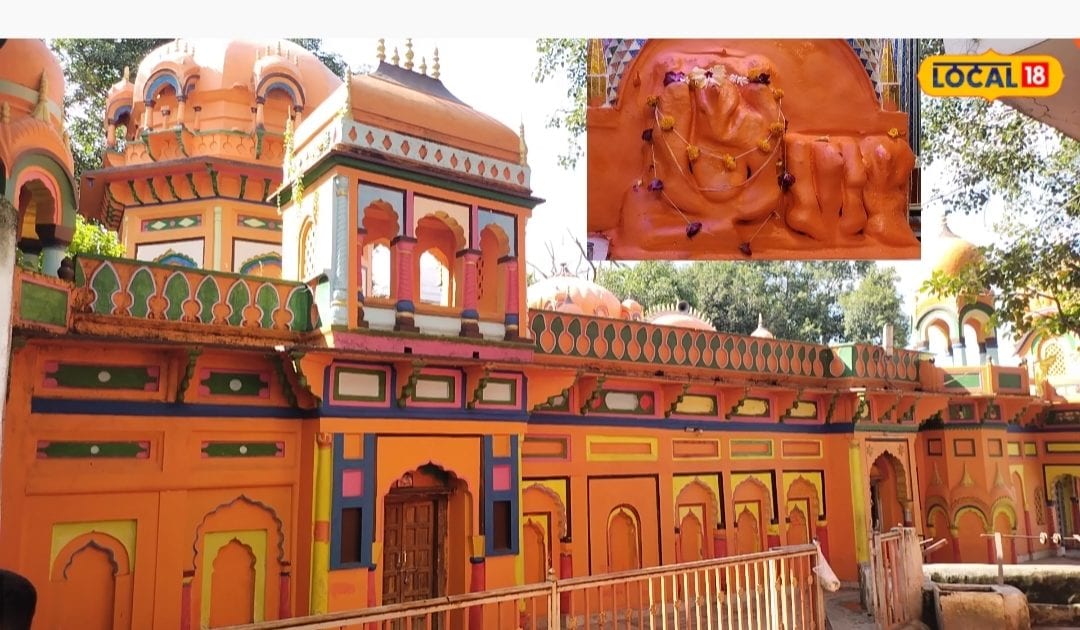 Anuj Gautam/Sagar. There is a famous Ganesha temple about 400 years old on the shores of Lake Lakha Banjara in Sagar. It is credited to the Marathas for its construction. It is said that this temple is modeled after the Siddhivinayak temple in Mumbai. Its womb is octagonal i.e. it has 8 corners, from ground to dome it has eight corners. Therefore, this Ganesh temple at Ganesh Ghat is also called the second such temple in the country.
The blessed nail was driven into the self-styled Ganesha's head
Lord Ganapati with Riddhi and Siddhi is present in this temple. There is also a legend about this. The priest of the temple said that after the installation of the idol, the idol of Ganesha kept growing every year. About 100 years ago, one Shankaracharya came here and when he came to know this, he nailed Lord Ganesha on the head in the name of Lord Ganesha. The iron nail above Ganesha's head can still be seen. Purohit said that the height of Ganesha statue has stopped but now its nose is growing.
The splendor of the Ganesha temple has remained intact for 400 years
80-year-old Govinda Dattatreya Atwale is the sixth generation priest of the temple. He said, this idol of Ganesha was found during excavation here in 1600. That is why he is also called Swayambhu Ganesha. This temple was built in 1638 by artisans from Maharashtra in 35 years. Even after four hundred years, the Maratha Ganesha temple has been built to maintain its grandeur. In 2013, the Marathas of Sagar received assistance for the development of the temple. And the Marathas of Maharashtra donated about 60 lakh rupees and after that it was renovated.
Govind Dattatreya Athawale has been working as a priest in this temple since 2002. He was a Maharashtra electrical engineer. After retiring from service, he engaged in the service of Ganesha.