The girl was sleeping at home, the miscreant came in the middle of the night…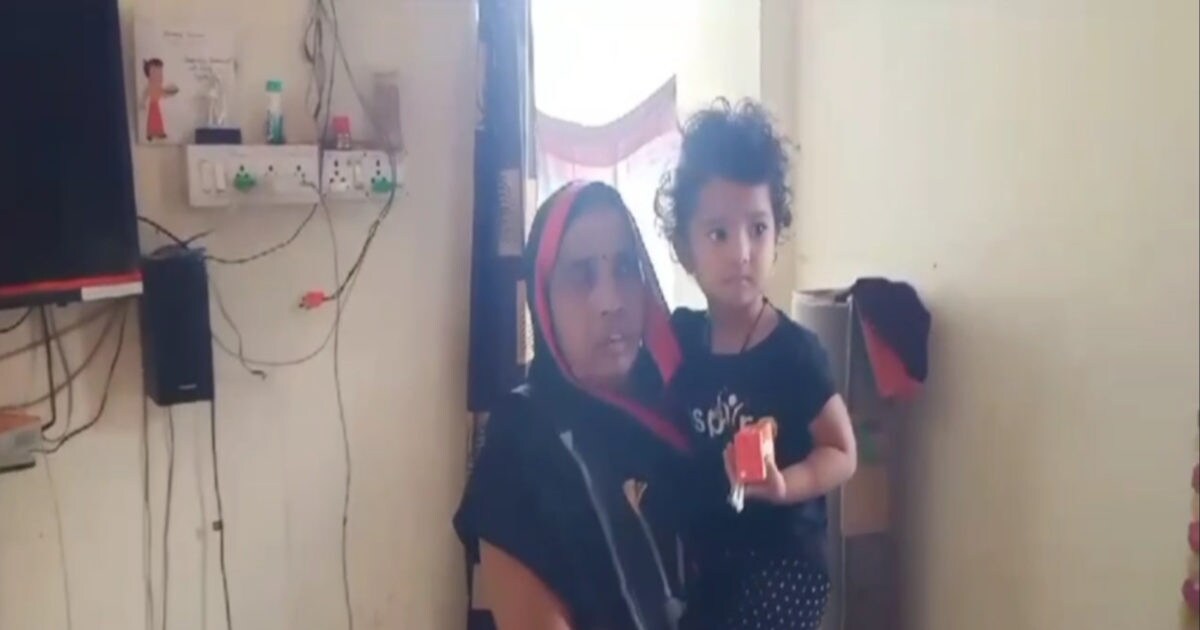 Ujjain. In Ujjain, Madhya Pradesh, miscreants took a girl who was sleeping in her house through the back door. Suddenly the mother woke up and saw that the child was gone. Meanwhile, the girl's mother started making noise. When the girl's mother woke up her family members, everyone started looking for the girl making noises. After that, the whole area started looking for the young woman. The miscreants got scared and ran away leaving the child some distance away.
Later, family members found the girl near the drain. Then the family informed the police. When the police reached the spot and saw the CCTV footage, it was seen that an unknown person was picking up the girl. Now the police are investigating why this big incident happened? The matter will be known only when the accused is caught.
The thief entered the house late at night
In fact, on the day of the incident, the main gate of the house of Sanjay Chandrawat, a resident of Krishna Vihar Colony in Chimanganj Mandi police station area of ​​Ujjain, was closed. After that, the criminal entered the house next door. Three-and-a-half-year-old daughter Prachi was sleeping near her mother Divyanshi in the back room. The door was opened and an unknown miscreant entered the house around 2:30 AM and took Prachi away. Meanwhile, seeing the girl missing, the girl's mother Divyanshi opened her eyes and started searching the house.
Also read: Husband goes to Oman, then wreaks havoc on wife, father-in-law forces him to marry sister-in-law, even abandons in-laws' support
Wife as children are not at home Swami Wake up Sanjay and tell him about the missing girl. After hearing the noise of the family members, the people of the area woke up and everyone started looking for the girl. Seeing the ruckus, the miscreants fled by throwing Prachi near a drain a short distance from the house. At that time, the girl's father Sanjay informed the police. Later, the police reached the spot and checked the CCTV installed there. It shows an unidentified miscreant girl being picked up. Now the police have registered a case and started searching for the culprit.