The government will now confiscate the property of the terrorist who has sparked a row between India and Canada.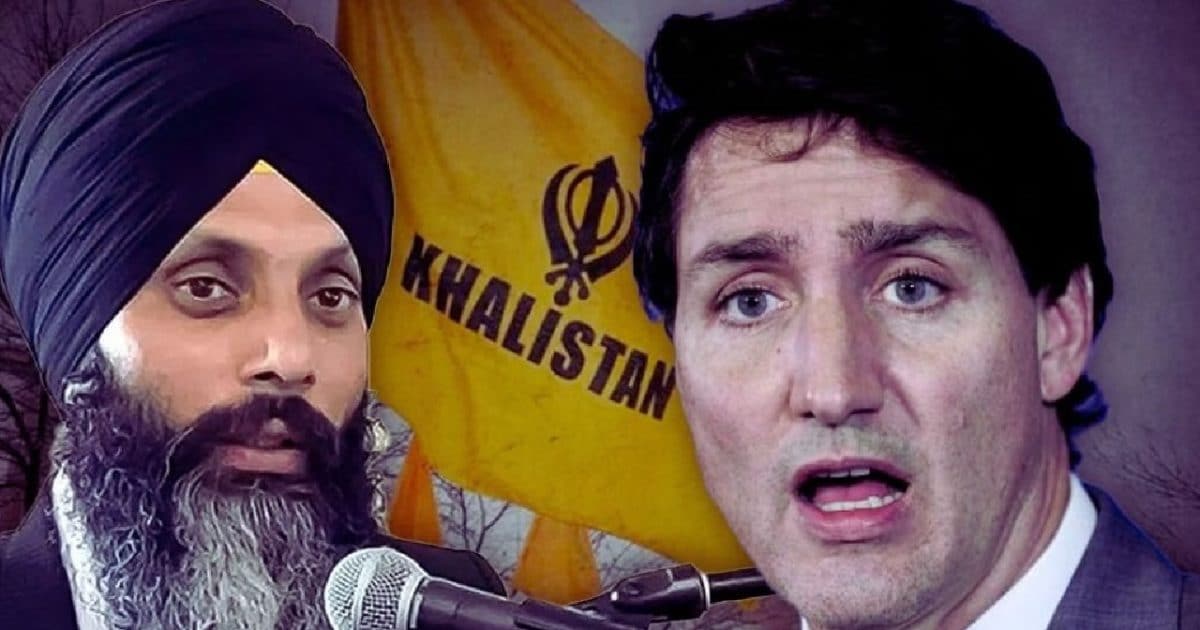 S Singh
Chandigarh The National Investigation Agency (NIA) is all set to seize 11 kanals of land and 13.5 marlas of property belonging to Khalistan Tiger Force (KTF) chief Hardeep Singh Nizar, whose killing has sparked controversy between India and Canada. Nijjar was murdered in Canada in June this year, following which the Canadian government accused India of involvement in the murder, although the Indian government has vehemently denied the allegations. In order to confiscate Nijr's property, the NIA team issued a notice to his family about 10 days ago.
Nizr was a resident of Bhar Singpura in Jalandhar.
According to information, Nijr's family originally hailed from Bhar Singhpura (Phillaur) village in Jalandhar, Punjab. Although he settled in Canada, his land and house are in the village. About 10 days ago, an NIA team reached Nijr's house to serve a notice issued by a special CBI court in Mohali on his properties, Indian Express reported.
The notice, filed in the case of NIA vs. Kamaljit Sharma alias Kamal and others, was sent through family members and agents of accused Nijr. Those who were supposed to appear in the special court on September 11. It said that you have been directed to appear before the court in connection with the application under Section 33 (5) of the UA(P) Act filed by the NIA on September 11 for attachment of immovable property of Hardeep Singh Nizar. Relatives and close friends have been given an opportunity to express their views.
Nizr's parents also come to the village
However, a villager said that no one from that family was present there to take notice. It is possible that some relatives may appear in the Mohali court on that date. In September 2020, the Union Ministry of Home Affairs (MHA) declared Nijjar a terrorist, leading to a notice to attach his property in Bhar Singhpura village in Jalandhar. The object of the notice was 11 kanals and 13.5 marlas of his home village property.
Also Read- NIA releases new list of 19 Khalistani terrorists, all their properties will be confiscated, they run anti-India propaganda from foreign soil.
Gram panchayat member Amrik Singh said Nijja's family had long since left, but his parents still visit there often. However, during Nijr's last journey last year, there was an argument between his parents and neighbors, after which he never returned. About 10 days ago, a team reached the village and served a notice to confiscate their property, he said. Nijr's uncle Himmat Singh is the only relative of the family still living in the village, but he refused to discuss the matter.
He fled to Canada in 1996 on a fake passport
Villagers said Nijja's father has four brothers, who collectively own around eight acres of land. Nijjar inherited a piece of land from his paternal uncle, which was about 5.5 acres. According to central agencies, Nijjar fled to Canada on a fake passport in 1996 after being named in a terrorism case. He later married a woman who helped him with his immigration and he became a Canadian citizen in 2007.
Recently the NIA released the list of 40 most wanted terrorists, which includes Niza's name. He is said to have played a role in organizing a referendum in support of Khalistan in Canada. According to his dossier prepared by the Central Intelligence Agency, Nijjar was initially associated with Khalistan Commando Force (KCF) terrorists in the 1980s and 1990s. And since 2012. , he was associated with Babbar Khalsa International (BKI) terrorist Jagtar Singh Tara.