'The matter is serious, your son will go inside for a long time, ASI arrested while taking bribe, 50 thousand rupees recovered.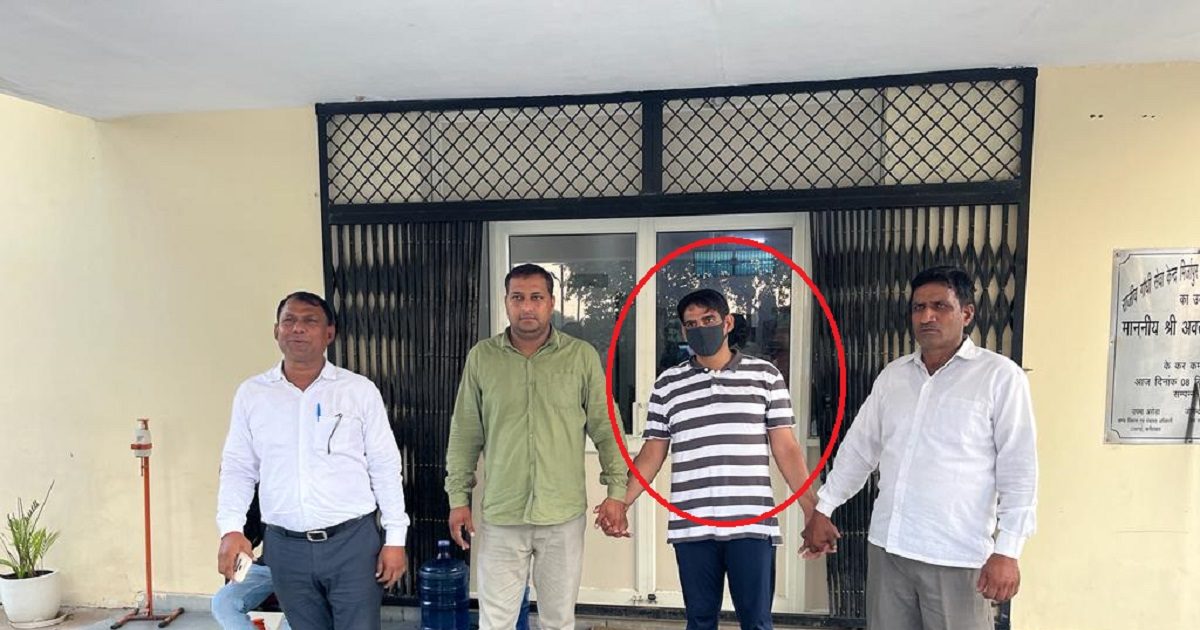 Report – Anil Kumar Rathi
Faridabad A case of defaming the Haryana Police, which claims to provide services, security and cooperation, has come to light by a bribe-taking ASI. In fact, the Anti Corruption Bureau team arrested ASI Sundar of IMT post, Faridabad Sadar while accepting a bribe of Rs.50,000. ASI Sundar was taking this money in exchange for releasing the accused in a fight case.
The accused initially demanded Rs 1 lakh but later agreed to release the youth with Rs 50,000, for which a complaint was lodged with the Anti-Corruption Bureau SP. The team then took action and arrested the ASI. ASI Sundar, a bribe-taker, was caught red-handed while accepting a bribe of Tk 50,000 in exchange for the release of the accused in the assault case. The complainant said that his nephew was hiding in a case of assault, which he himself took to the police station, where the in-charge of the police station said that the case comes under IMT post, so took it to the post.
He said he reached the IMT post where he met ASI Sundar. They put the young man in the post and asked for investigation, on which they came back but after three-four days when he reached there, they did not release him and said that investigation is going on, they will send him back. In the future. He said, despite this, he was not sent back and when the police station was contacted, they said that a case has been filed against him under various sections, so it will take a long time.
He was then taken to the crime branch and tortured and told that no work can be done without money. ASI asked him to arrange Tk 1 lakh but later he agreed to Tk 50 thousand. Action will be taken only if the victim approaches the anti-corruption officer and asks him to provide any evidence. He went to the ASI and recorded it. The anti-corruption team conducted a raid and arrested the accused policeman red-handed.
Regarding this whole move, SP S Subramaniam of the Anti-Corruption Bureau said that his team has arrested the ASI while accepting a bribe of Rs 50,000, based on which the police will take further action. He appealed to the people, if someone wants bribe from someone, come directly to him and complain.