The taste of Mumbai's vada pav in Dehradun, has been thronged by tastemakers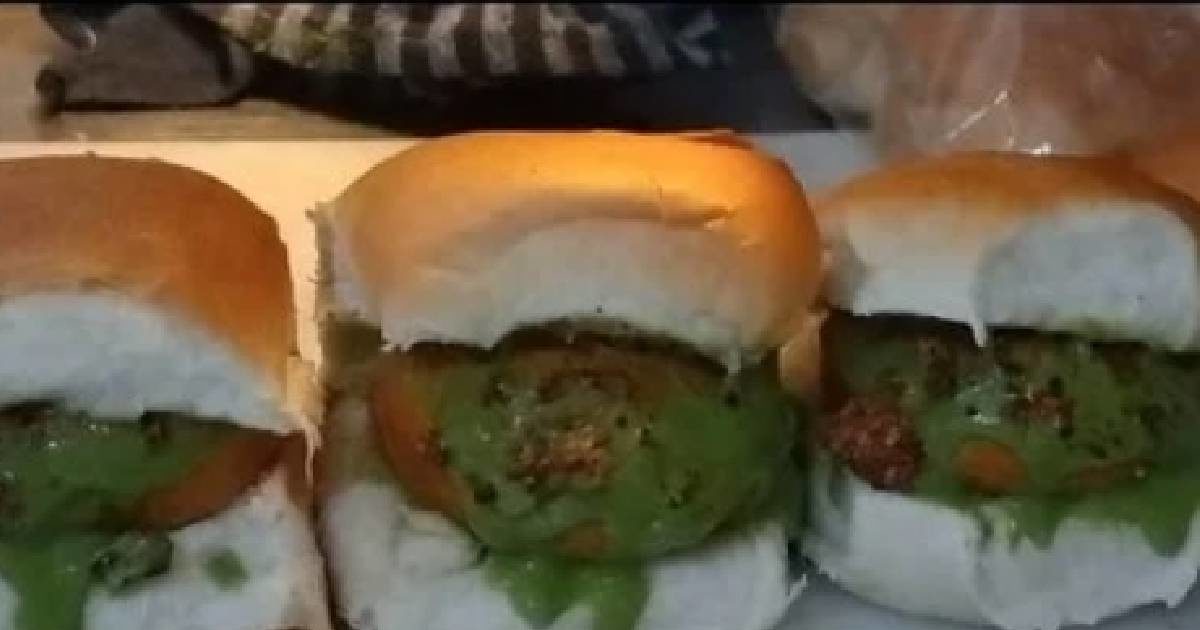 Hina Azmi/Dehradun. When it comes to Mayanagari Mumbai, Mumbai's specialty pani kaam chai and Mumbai's vada pav and pav bhaji are much loved. If you can taste it in Dehradun, we all know that people of Dehradun are very fond of food and drinks. The city has many restaurants and stalls, big and small, and street vendors stand at every corner serving a variety of delicious street food. Until now, people in the city were only fond of fast food. People used to love the taste of chow mein, burgers and momos, but now in the same city, people are very fond of a Mumbai dish.
In the evening, people from Dehradun who want to enjoy special Mumbai tea with vada pav and pav bhaji with their friends, reach Bombay Vada Pav and Dosa Corner located in Dharampur, Dehradun. Here they get not only Mumbai food but also South Indian food.
Shopkeeper Sahil said he hails from Dehradun but has worked in Mumbai for 20 years. He worked in a restaurant in Mumbai and learned to cook there.
You will also get South Indian taste
He said that when he shifted to Dehradun, he liked to eat street food in Mumbai, so he tried a few places but he didn't like it. After that it occurred to him that he would start his own shop in Dehradun where he would sell the famous things of Mumbai. 4 years ago, he started a shop called Mumbai Vada Pav and Dosa Corner, where he started serving Mumbai specialty Pani Kam Cha, Mumbai Vada Pav and Pav Bhaji and South Indian food. People liked it a lot.
Crowds gather for Mumbai's special tea
He said, people from Dehradun's Premnagar, Raipur, Doiwala, Mussoorie, Rishikesh and Haridwar also come to our shop. He also said that he prepares his own spices and makes the pav himself so that customers can actually get a taste of Mumbai. Meanwhile, Michael, who came here with his friends to eat the vada pav, said that his home is nearby. So sometimes like to eat vada pav from here but love mumbai special pani kaam chai very much. He says he is not much of a foodie but after Maharashtra, he got the real taste here.
Where is Bombay Vada Pav and Dosa Corner?
If you want to try Maharashtrian street food in Dehradun, visit Bombay Vada Pav and Dosa Corner, Jal Sanstha at B Block Road, Dharampur, in front of which you will find this shop. Here you will find classic vada pav, maharaja vada pav, shezwan vada pav and cheesy vada pav ranging from Rs 30 to Rs 60.