The temple has accumulated silt after the water receded due to flood in Tapti river.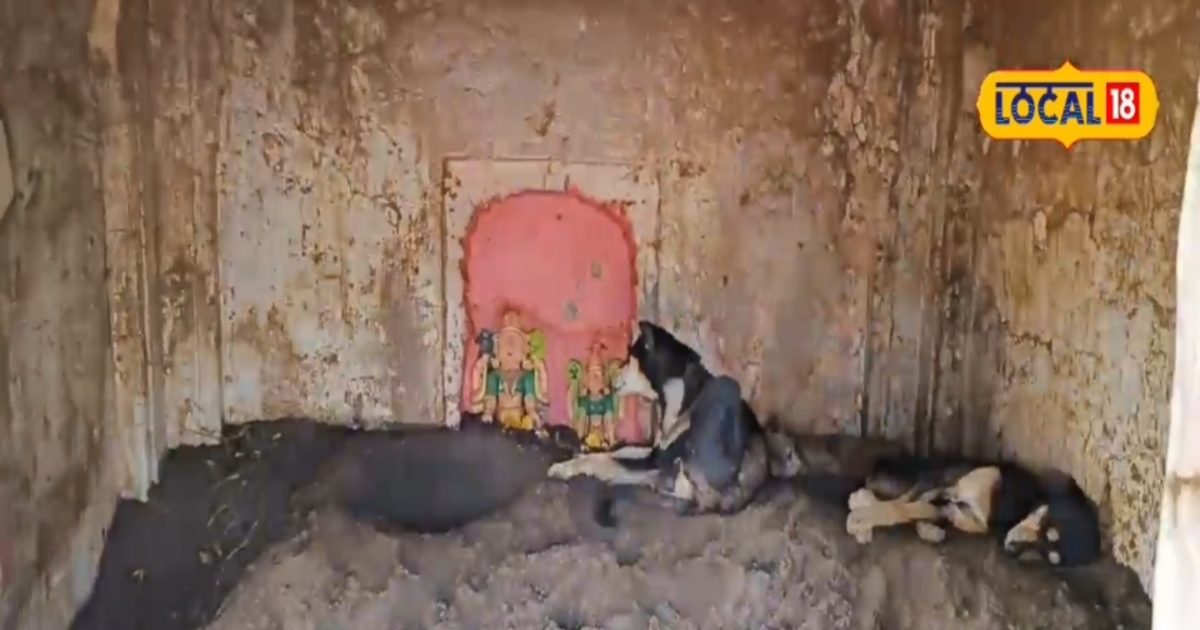 Mohan Dhakale/Burhanpur. Difficulties in visiting temples in case of heavy rains and floods are understandable, and it is important to take care of the safety and convenience of devotees. The old Shani temple at Rajghat has encountered this problem of silt accumulation and timely action may be required in this regard. On the demand of the devotees, the district administration officials who check the cleanliness and safety of the temple can take measures, so that the devotees can reach the temple without any problem and continue their spiritual rituals.
A dozen temples on half a dozen ghats of the Tapti River are covered in silt. Talking about Rajghat, about 50 temples here have accumulated silt. Where the Shani Mandir, Shiva Mandir, Hanuman Ji Mandir, Ganesha Mandir and Mata Mandir have accumulated silt. At the same time, Lord Narasimha Temple at Satyara Ghat, Balak Swami Temple at Khalkhali Ghat and Hanuman Temple at Nagjiri Ghat, Hanuman Temple at Pipal Ghat and Ganesha Temple at Khatu Ghat have been silted up.
Flood water has accumulated silt in the temple
The temple has accumulated silt after the water receded due to flood in Tapti river. These temples were also flooded as the water of Tapti river flowed above the danger level. All these temples were submerged. Now silt has accumulated here. Due to which the fans are in trouble.
Applied to Municipal Corporation
Devotee Jitendra Shinde said that more than half a dozen ghat temples of Tapti river have been filled with silt due to flood in Tapti river. There is frost here, due to which devotees find it difficult to visit the temple. The Municipal Corporation should pay attention and clean this place, so that the devotees coming to the temple do not face any kind of problem.
The officials have given this answer
Cleaning supervisor Rajesh Mehrauliya said cleaning of ghats and temples has started on the orders of Collector Bhavya Mittal and Municipal Corporation Commissioner Sandeep Srivastava. The problem was reported by the people, regarding which municipal corporation workers have now reached the ghats and are carrying out cleaning work.