There is a consensus on Nitish Kumar's name in India, claimed a JDU leader who came to meet the chief minister.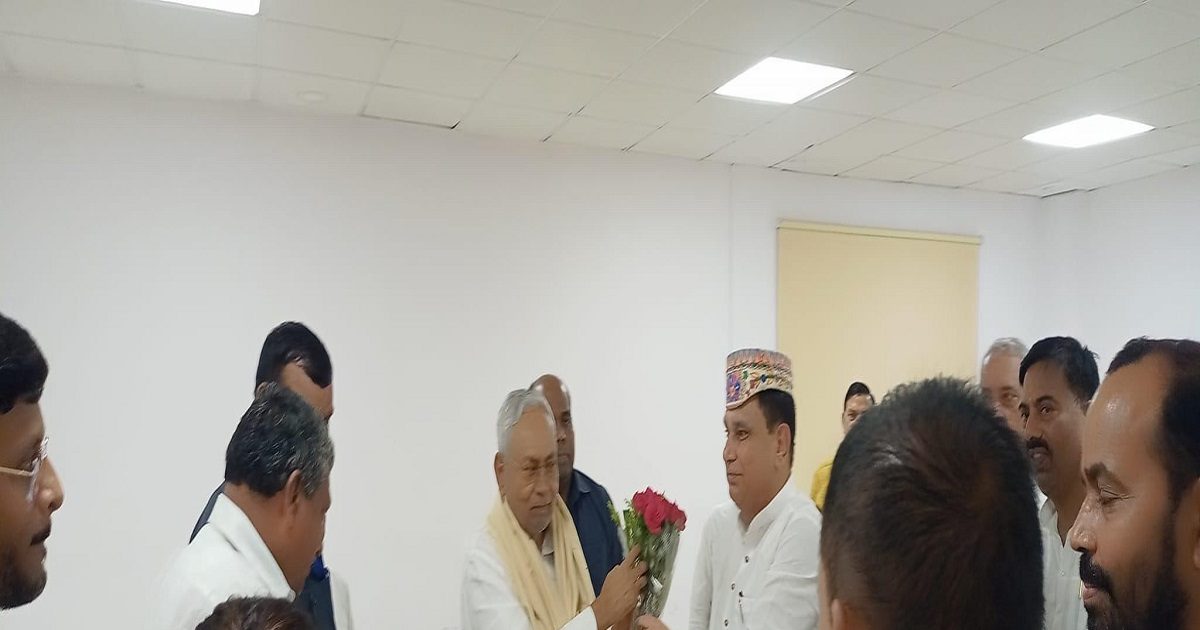 Patna. A statement by Bihar Assembly Deputy Speaker and JDU leader Maheshwar Hazari has intensified the stir in Bihar politics. Paswan reached CM House with community leaders. When Deputy Speaker of the Vidhan Sabha Maheshwar Hazari came to meet the Chief Minister and while Paswan was going to thank him for giving due respect to the community, reporters asked him a question about Chief Minister Nitish Kumar. Do you like Nitish Kumar? Considered as the prime ministerial candidate.
What Hazari said on this question has intensified the political agitation. Maheshwar Hazari made a big statement saying that Nitish Kumar is the main contender for the post of Prime Minister. Not only Bihar, the people of the country want Nitish Kumar to be the Prime Minister. I hope there is a consensus on Nitish Kumar's name in India alliance. Nowadays, whenever there is an announcement, only Nitish Kumar's name is announced. Maheshwar Hazari is a senior party leader and his statement comes at a time when statements have suddenly started pouring in from senior JDU leaders that Nitish Kumar has all the qualities of a prime ministerial candidate.
The matter did not stop here. On Saturday, when the chief minister called an important meeting of all cell presidents and spokespersons, where the spokespersons present brought tips from Nitish Kumar, his statement reflected the same statement made by Maheshwar Hazari. JDU spokesperson Manjit Singh said that India's alliance will move forward under the leadership of Nitish Kumar. Under the leadership of Nitish Kumar, Bihar will move forward, the country will also move forward. MLA-cum-spokesperson Binay Chowdhury's speech became more important.
He said that it would be good for the country if Nitish Kumar became the Prime Minister of the country but when asked if Congress objected to such statements, he said why Nitish Kumar's power should not be discussed? Proved himself.