This 60-year-old shop offers 12 varieties of chaat, even Amit Shah is crazy about this taste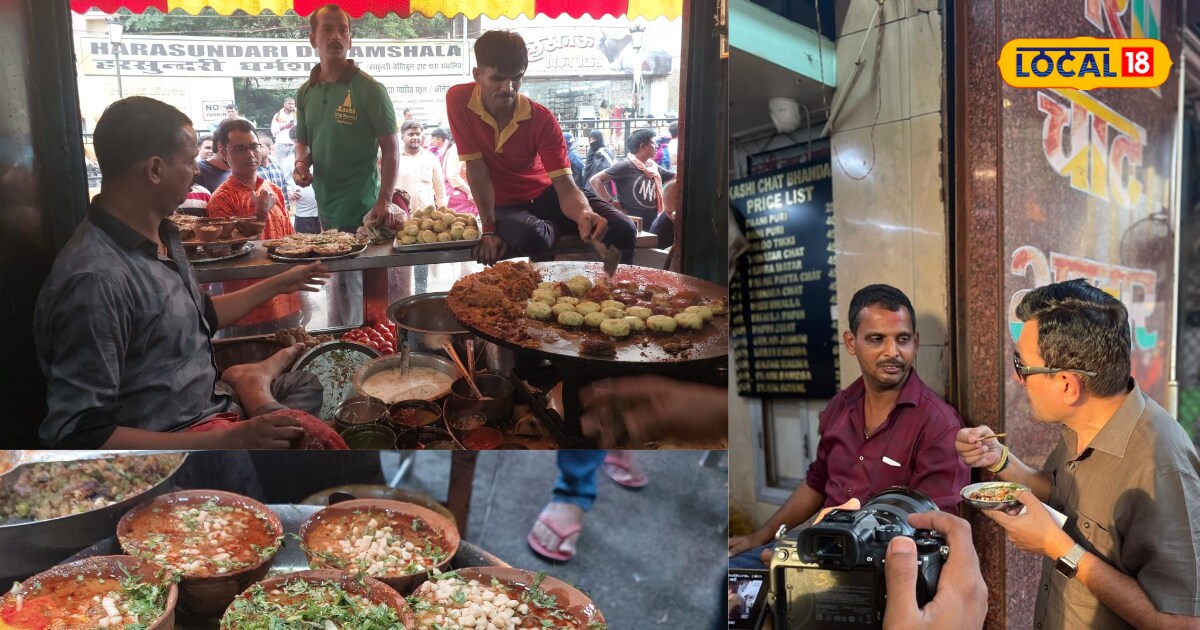 Abhishek Jaiswal/Varanasi: Baba Vishwanath, Banaras is famous all over the world for its taste apart from ghat-road. Banarasi taste has many flavors, which are craze all over the world. Such is the taste of Banarasi tomato chaat, whose fans range from politicians to politicians. That's why those who visit Banaras for a picnic must relish this delicacy.
Said to be the heart of the city, Godaulia's Kashi Chaat Bhandar has the same taste. This 60-year-old shop serves customers with 12 varieties of chaat. But the most sought-after tomato chaat. Many leaders including Amit. Shah, Rajnath Singh, Mahendra Pandey, Dinesh Yadav, Manoj Tiwari, Ravikishan have tasted it.
Bollywood and television serial celebrities are also crazy

Apart from all these celebrities, actors from Bollywood and television serials are also crazy about the flavors here. Food bloggers are also coming here. The customer craze at this shop is such that the wait for each order is 25 to 30 minutes. have to do

12 flavors are available

Shopkeeper Rakesh Keshari said that the taste of 60-year-old chaat is still intact in his place. That is why the shop is crowded with people when it opens. The most popular demand is tomato chaat and potatoes. Also, a total of 12 types of chaats are served here to customers including Papri Chaat, Samosa Chaat, Palak Chaat, Dahi Golgappa, Dahi Bhalla Chaat.
Started by Kashinath Keshari

Let me tell you Kashinath Keshari started it 60 years ago. Then people used to sit on the roadside and taste chaat. But the craze grew so much that small chaat shops spread and people went crazy for it.