This festival brightens the life of the potter and increases the speed of the wheel due to the increase in demand.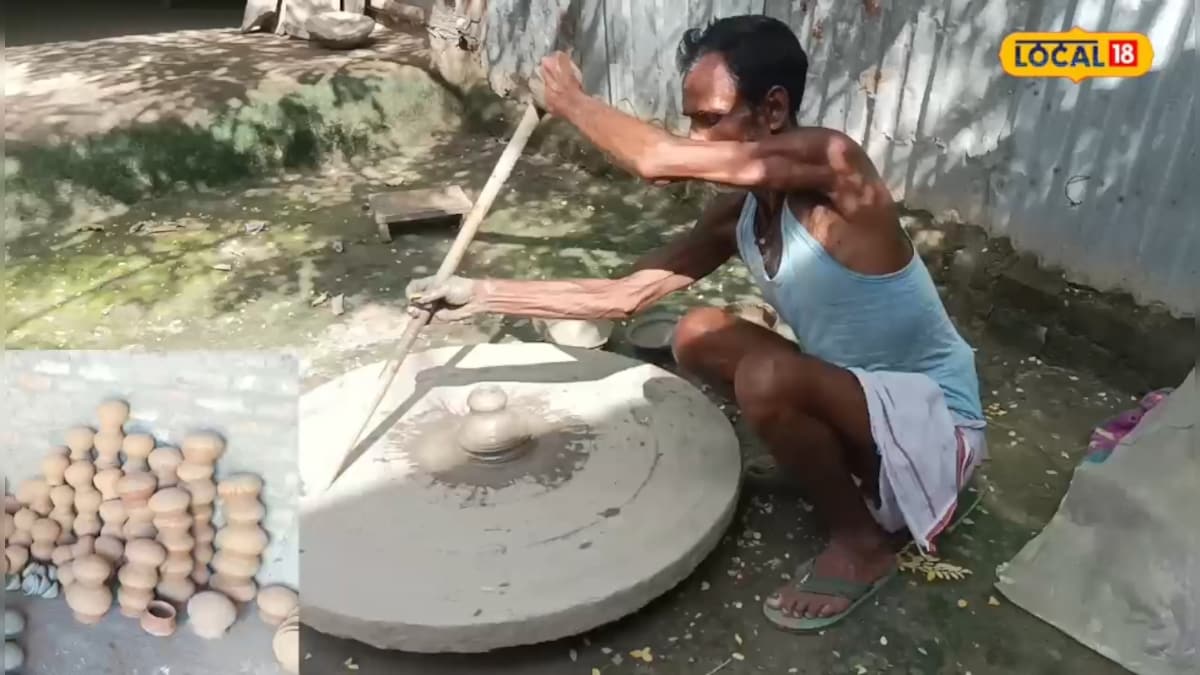 Vikram Kumar Jha/Purnia.The excitement in the market has increased due to the festival. But the most happy face of the Kumaras. As there are three festivals on the same day, earthenware will be enjoyed in abundance. The Kumaras were already preparing for this. While giving information, Kumar Vinod Pandit said that this time there are three festivals together. There is a lot of demand for clay pots. He also said that in changing times, people use different utensils including steel, plastic, silver, aluminum. But if we talk about earthenware, its use has become very less. Due to this, their business has slowed down. Good things are expected to happen in this festival.
Vinod Pandit said that on the occasion of Diwali, Dussehra, Chorchan, Teej and other festivals, all families make different clay pots in their homes. To sell it, he traveled from village to village by car, only then clay pots were sold. If we talk about the price of an earthen pot, the price of an earthen pot starts from Rs 5 and is now available at different prices on Teej, Chorchan and Ganesh Chaturthi, he said. Due to which they produced a large number of earthen pots of various designs. If we talk about annual income, we can earn only 10 to 12000 rupees in a year, but on festival occasion we can sell only 1000 to 1500 rupees.
Urge common people to buy local products
Vinod Pandit also said that with the changing times, people are using different things according to their wishes. People from other potter community including Ava Devi also said that they have been following the family tradition. But they can meet their needs by selling them. Urging the people, he said that they should use earthenware, which should also be indigenous.
First Published: September 23, 2023, 11:29 IST