This gardener did an amazing feat, he grew the heaviest cucumber in the world, you will be surprised to know the weight!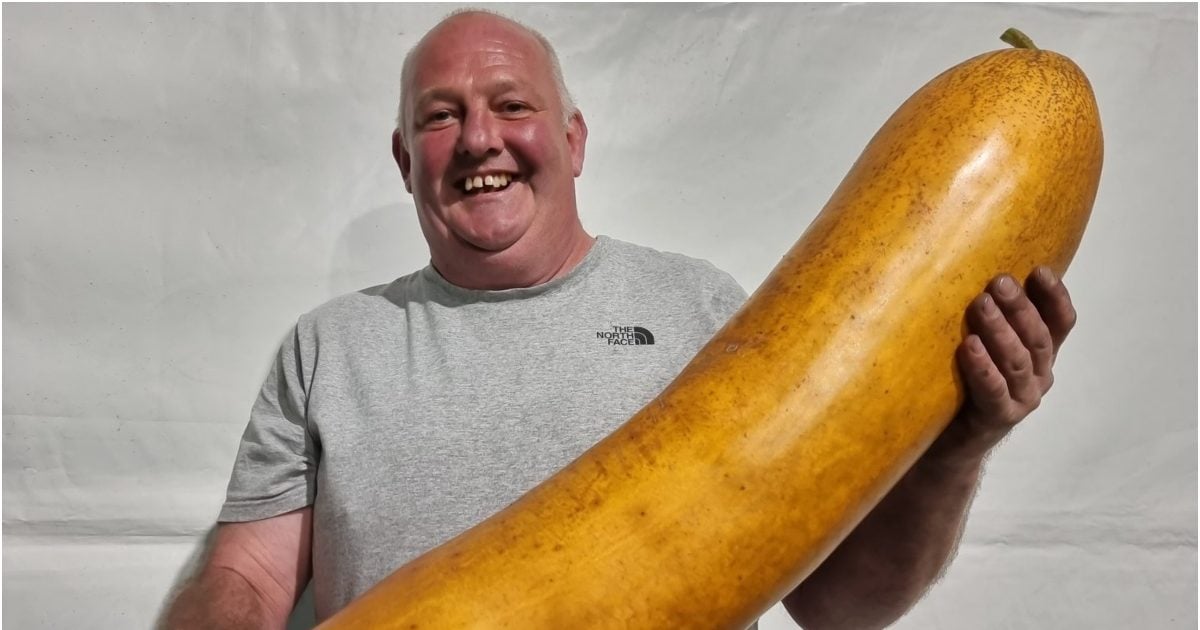 World's Heaviest Cucumber: A gardener has done an amazing feat. He has grown the heaviest cucumber in the world. That cucumber weighs 30 pounds (13.61 kg). The Gardner who accomplished this feat is named Vince Sjodin. Vince is very happy to have grown the heaviest cucumber in the world. By doing this he broke the world record held by David Thomas in 2015.
As The Sun reports, this was Vince Szodin's second record-breaking feat, as just two years ago he achieved the world's heaviest muscle (The heaviest marrow in the world) was developed. His weight was 116.4 kg. Vince won the Guinness World Records title for this feat.
How are we able to grow such large vegetables?
Vince Sjodin says his vegetables can grow so big because of fresh air as well as the 'secret formula' he uses. He said, 'It is a great achievement. I was talking to former world record holder David Thomas this morning and he was surprised.
Vince from Wales grows the world's heaviest cucumber weighing just under 30 pounds The @malvern show @GWR pic.twitter.com/TpD8mHbwl7

— Kevin Forte (@GiantVeg) September 22, 2023
How is the world's heaviest cucumber grown?
Vince said he worked very hard to grow the heaviest cucumber in the world. 'The cucumber was grown on netted ham, which helped it carry the weight,' he says. Because of the change in temperature and rain, he was nervous for a few days that the cucumbers might burst, but he said, 'Thankfully the cucumbers were safe and I'm looking forward to some cider to celebrate.'
Vince stated that his family calls him 'Vince the Wedge'. He grew such a large cucumber from seeds planted in May. He gave the plant liquid food every day, which helped its leaves and fruits to grow. Vince displays his cucumbers at the 'Malvern Autumn Show' at the UK National Giant Vegetables Championships. A representative from Guinness World Records was also present at the show. They claim, now this cucumber will go through their verification process.