This 'Pine Kitchen' restaurant with amazing decor is made of 'Pine wood'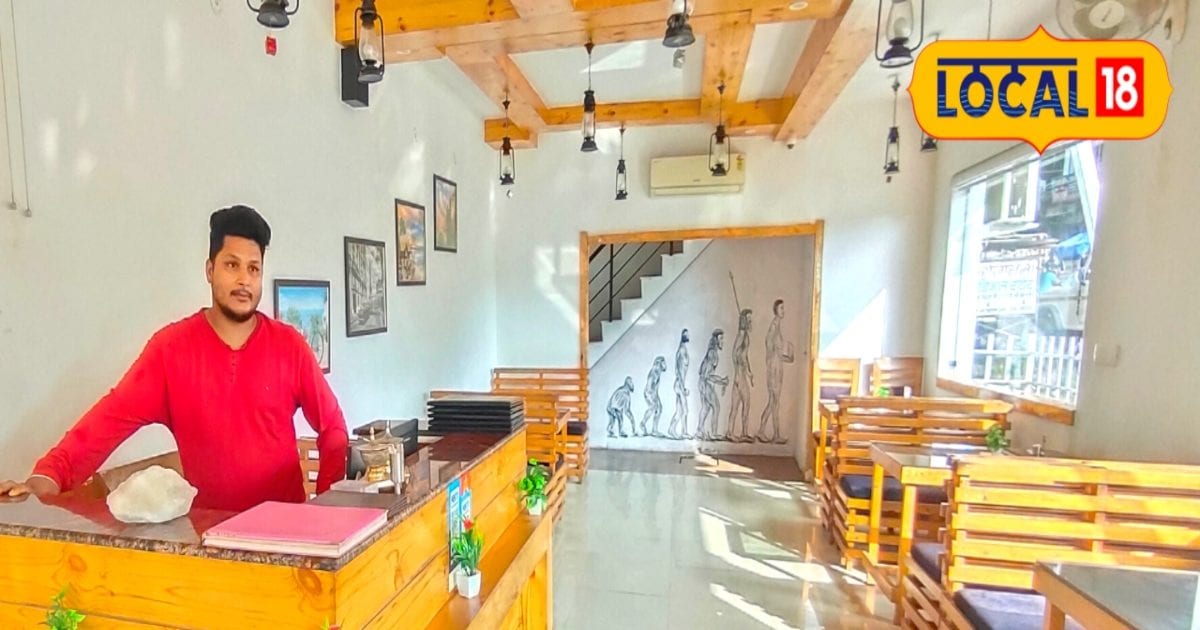 Arshad Khan/Dehradun This restaurant looks like a normal restaurant in Dehradun but it has the craftsmanship that makes it special. Yes, the entire interior of 'Pine Kitchen' in Maldevata, Dehradun is made of 'Pine Wood'. Here you will find everything from chairs, tables to dish-trays made only of pine wood. Pine wood is called cedar wood. Deodar wood is available in unlimited quantity in Uttarakhand and this wood is strong and beautiful to look at. Apart from building construction, the cedar tree is also known for its medicinal properties.
The manager of 'Pine Kitchen', Tejpal Singh Rawat, said that this kitchen made of cedar wood has been named 'Pine Kitchen'. This is the idea of ​​Pine Kitchen owner Ashok Singh. He said that the owner of the restaurant wanted to represent Uttarakhand through his restaurant. Mountain food is certainly available in restaurants, but if the same food is eaten sitting on mountain cedar wood, the customers might enjoy it more. They have a capacity of 100 to 150 customers, he said, besides having kitty parties, meeting halls and a lawn for weddings. Apart from Indian food, Chinese and Continental food is also served to the customers.
Medicinal properties of cedar tree

The evergreen cedar tree found in the hills of Uttarakhand is famous for its timber. More than that, guna is known for its medicinal properties. It is also mentioned in Ayurveda. This tree lives for 100 to 200 years. The older the plant, the more useful it is for treatment. Its scientific name is Cedrus Deodar. Root, bark, wood and fruit of this plant are used in medicine. It is used to treat nervous disorders, asthma, fever and wounds.
,
First Published: September 23, 2023, 15:21 IST