This shop is famous as 'Modi Chai', even opposition parties enjoy its taste, know the location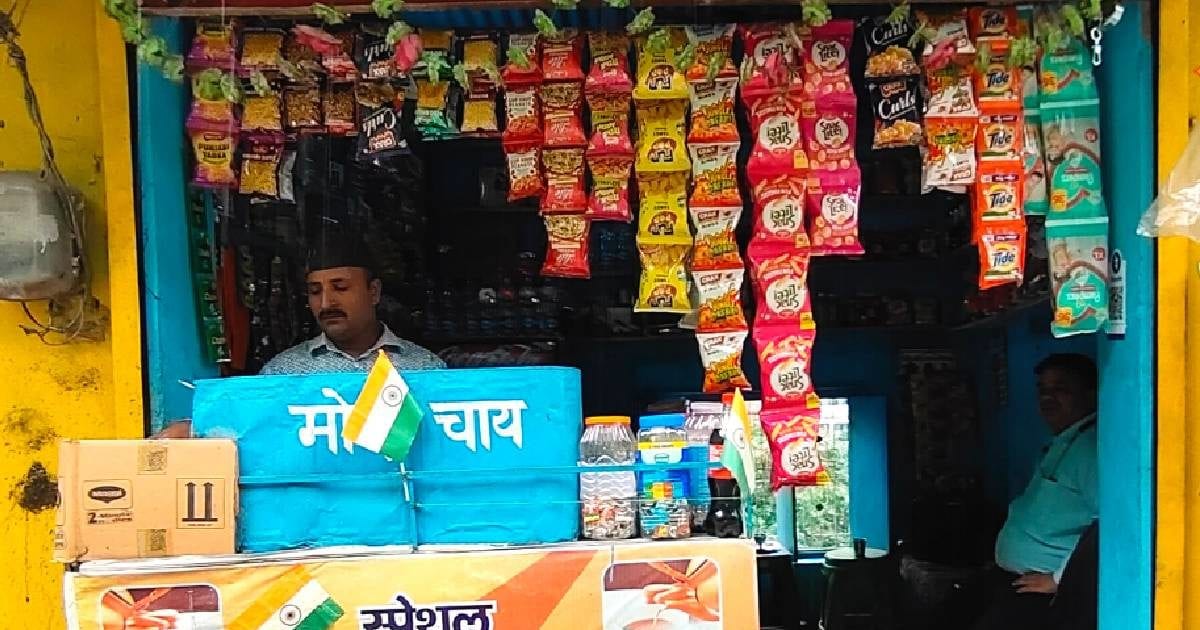 Arshad Khan/Dehradun. Inspired by Prime Minister Narendra Modi, a man named his 'tea stall' in Dehradun's Sahasrathara 'Modi Chai'. Let us tell you that the young man's name is Murari Chamoli, who is a big fan of PM Modi. Chamoli gives free tea to people at his 'cha stall' every election BJP wins. Although he has been running this shop for 20 years, he named his tea shop 'Modi Chai' in 2014 after being inspired by Narendra Modi.
Murari of Dehradun calls himself a big fan of PM Modi, while talking to Local 18, Murari Chamoli said that 'Modi is the protector of the country, he is a tea seller'. During his struggle days, PM Modi also used to sell. Tea at the railway station. Today he is the Prime Minister of the country and he encourages struggling people to fight against hardships. He also said that his popularity is such that people read the boards of Modi tea shops and stop here and drink tea.
Tourists posting selfies
Not only that, tourists from outside take selfies in his shop, take selfies with him and then post them on social media. He said that his tea stall in Sahasrathara is very famous and his 'tea stall' has gone viral many times on social media due to tourists. He says that whenever Prime Minister Modi or the Bharatiya Janata Party wins any election, he serves free tea to every customer who visits the shop. Besides, there is a strong discussion about politics while sipping tea at his 'tea stall'.
'People from every party come for tea'
The shop may be called 'Modi Chai' and he himself may be a BJP supporter, but all kinds of people come to the shop to drink tea and have vigorous discussions on public issues. He has also installed a TV for the customers so that the latest news is always broadcast. Common people stay informed about what is happening in the country through news and people connected with politics find issues to discuss in his 'tea stall'. He also said that ever since he named his tea shop Modi Chai, he has been earning quite well and people also see him as a social media star.
,
First Published: September 23, 2023, 12:52 IST