This team serves stray cows at personal expense, ready 24 hours a day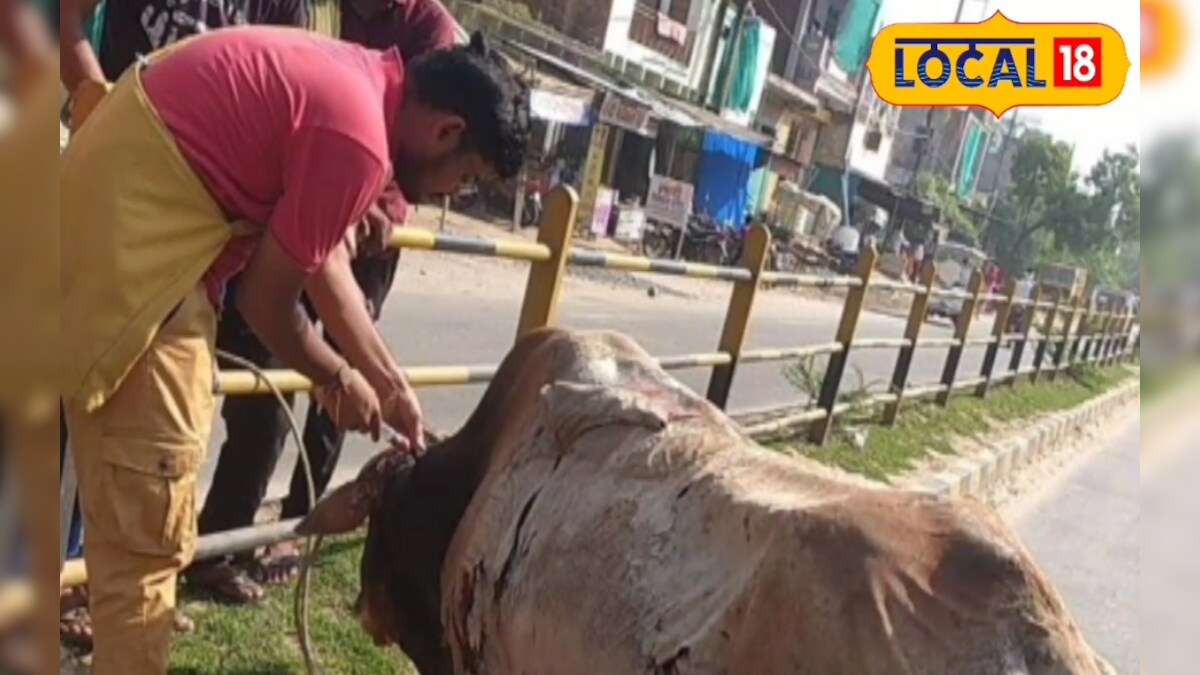 Akash Gaur/Morena: There is an organization in the district which has taken up the initiative of rescuing stray animals. The name of this organization is Bismil Foundation. This organization is working for stray cattle not only in the district but also in other districts of Madhya Pradesh. We tell you that this organization has been working non-stop for stray cows without taking any help from the government. It works for sick, accidental, helpless cows and they are ready to provide this service 24*7 if anyone calls this organization number.
Cow institute ready for cow service
This Bismil Foundation cow service organization has been working for stray cows for almost 10 years and continues to serve them. This foundation has around 2500 people who are continuously providing services and motivating people to provide such services.
It also saves people's lives
Ajay Singh Sikarwar, head of Bismil Foundation, said that we have applied radium to the cow's horns, due to which these cows are visible to drivers from a distance. Due to which cows and people are often saved from accidents.
Contact here
If there is a helpless sick cow in your vicinity, you can also contact this given number to save the cow's life. 90982645982, 8085506153. You can also contact its Facebook, Instagram and Bismil Sena website.
A cow shelter is run
Currently they also run a cow shelter where only those cows that are seriously injured cannot be treated on the spot. Such cows are treated by vehicles in the cow shed.
First Published: September 23, 2023, 23:27 IST