This temple of Radhaji opens only one day in a year, devotees come from many states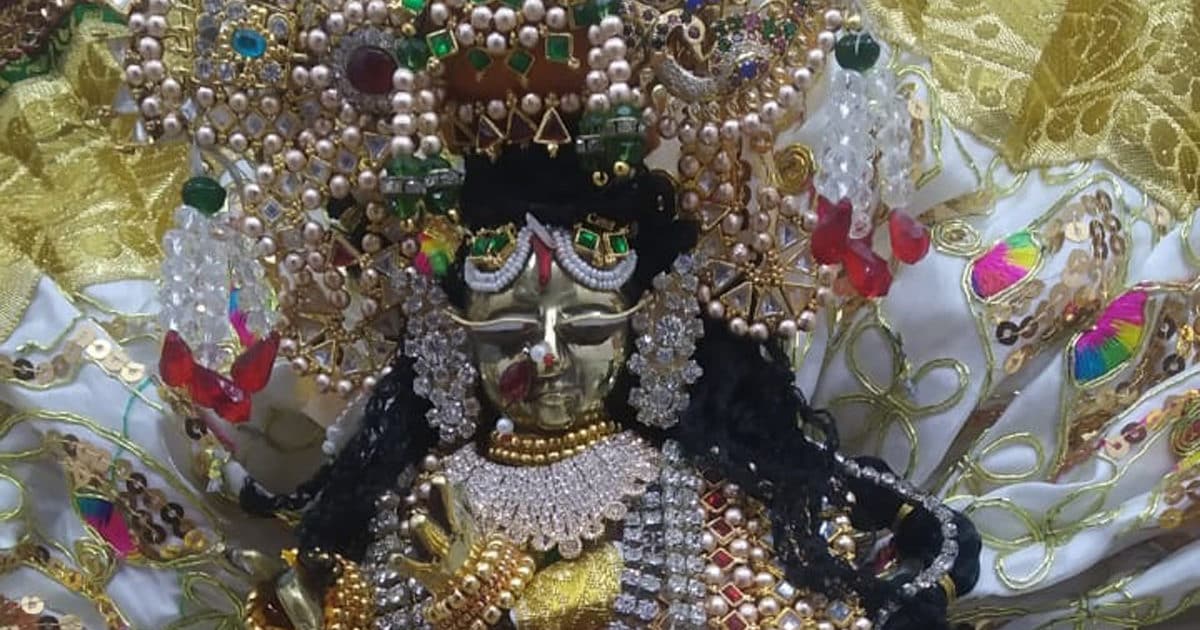 Ravi/Vidisha: Just as Ladliji's Prakatyotsava is celebrated in Vrindavan on Radha Ashtami, a similar scene is seen in this temple in Vidisha. This temple of Radha Rani is about 400 years old. The doors of this temple are opened only once a year on the day of Radha Ashtami. On other days the priests here perform puja secretly.
Purohit Madan Mohan Ji Maharaj said, As Radha Rani is worshiped in Vrindavan, so also in this Radha temple in Vidisha. These are performed according to the Vaishnava communal worship practices in Vrindavan according to the season and time.
The door opens only once a year
Pandit Madan Mohan Ji says that the temple of Radha Rani opens once a year on Radha Ashtami. This practice has been going on for a long time. It is said that Aurangzeb and other invaders were attacked when Radha Rani came here. That's why the tradition of opening the temple only once a year continues even today.
The idol came from Vrindavan
The Vaishnava community brought these images of Queen Radha with them when they left Vrindavan. This temple located at Vrindavan Gali in Vidisha has the same idol. These idols were in the temple established as Radha Rangi Rai on the banks of the Yamuna in Vrindavan before 1669, i.e. the idol in Vidisha was earlier in Vrindavan on the banks of the Yamuna. There were attacks, that is why the ancestors of the priestly community of the temple hid the idols in boxes and came and installed them here.