Thousands of women will welcome PM Modi in Kashi tomorrow, know the complete programme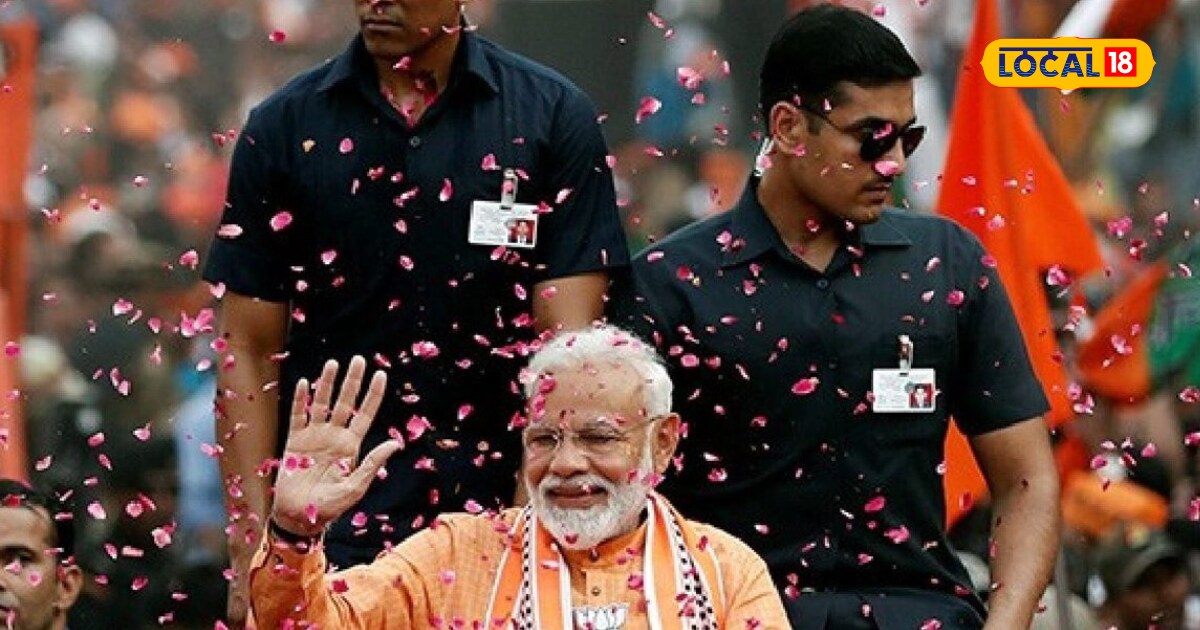 Abhishek Jaiswal/Varanasi.Prime Minister Narendra Modi is visiting his parliamentary constituency Varanasi on September 23. Women will give him a special welcome in Kashi. After it was approved in Parliament, women of different classes in Benares would give special thanks to him. For this a program has been fixed in the grounds of Satlananda Sanskrit University, Varanasi. 5 thousand women will participate in it.
Also, after the Bhoomi Puja and public meeting of the International Cricket Stadium in Ganjari, when Prime Minister Modi will arrive in a police line by helicopter to attend the function at Sambarananda Sanskrit University and then proceed to Sambarananda by road, there will be space on the roads for women to greet him.
Welcome everywhere

BJP is preparing for this. BJP regional president Dilip Patel said that for Prime Minister Modi's arrival in Kashi, the streets will be thronged by BJP workers and he will be welcomed by showering flowers at various places.
PM Modi will stay for 6 and a half hours now

Varanasi Divisional Commissioner Kaushal Raj Sharma said Prime Minister Narendra Modi will reach Varanasi Airport around 12 noon. Earlier the program was scheduled for around 4 hours, but now PM Modi will spend around 6 and a half hours in Kashi. In the deadline, three programs have been scheduled.
This is the complete program

After reaching Varanasi airport, PM Modi will first visit Gonjari in Rajatalab. There he will address a public meeting after laying the foundation stone of the country's first spiritual international cricket stadium. He will then participate in the felicitation of the Nari Shakti Bandan Act in the entire Sanskrit University. After this, PM Modi will visit the Rudraksha Convention Center. Kashi's MP will attend the closing ceremony of the cultural festival there. At this time, along with the artists, he will meet the children of Atal Residential School.