Video: A man was seen sleeping with a leopard, people said – brother you need courage, but the reason is very special.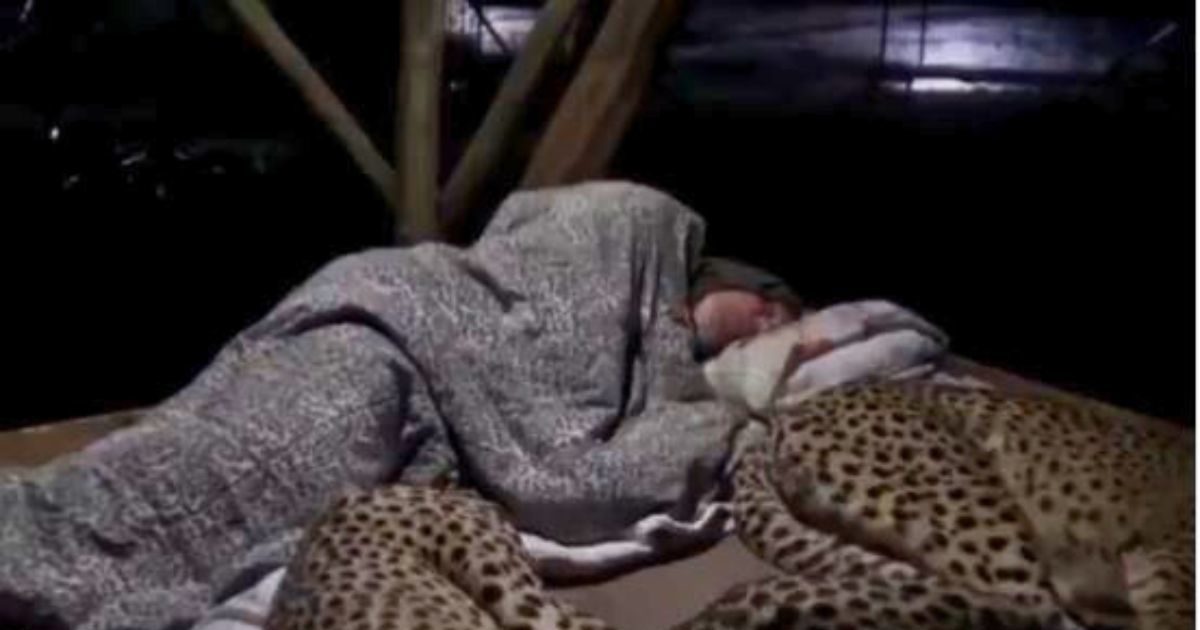 You may have seen people sleep with cats and dogs, but have you ever seen people sleep with leopards? If not, check out this video which has gone viral on social media. At night a man is seen sleeping with three leopards. He knows the leopard is sleeping nearby, yet he is not afraid. He is sleeping comfortably. The reason is very interesting.
Cheetah is one of the most dangerous animals in the world. No one would want to go near him. But seeing this viral video on social media will blow your mind. This video was first posted on YouTube in 2019 by Dolph C Volker, which went viral. Once again social media is getting massive likes.
A cheetah family sleeping with a forest ranger pic.twitter.com/d72YxwT7Vh

— Enezator (@Enezator) September 21, 2023
Lying close to each other
In the video you can see three dangerous leopards sleeping comfortably on the ground. Right next to him is a man lying under a blanket. Meanwhile, a cheetah suddenly wakes up and goes near the man and lies down on the bed. That person also holds him tightly as a person sleeps holding his child in his arms. After a while other leopards also came and lay down next to each other. People shudder at this. Many people said that courage is needed for this brother.
More than 95 million views
Video shared with @Enezator account on X. So far it has been viewed more than 95 lakh times. Seeing people's friendship with leopards, people are surprised and want to know who this person is? Then we tell you that this person sleeping with a leopard is a zoologist. His name is Dolph C Volker. Volker studied animal behavior. In this video he wants to know about the cheetah's sliding pattern. So he spent the night sleeping near the leopard. He said that all leopards look like pets. I watched him grow up and met him many times. So I got permission to sleep with him.