Vikaji Kama Birthday: Madam Kama fought for freedom abroad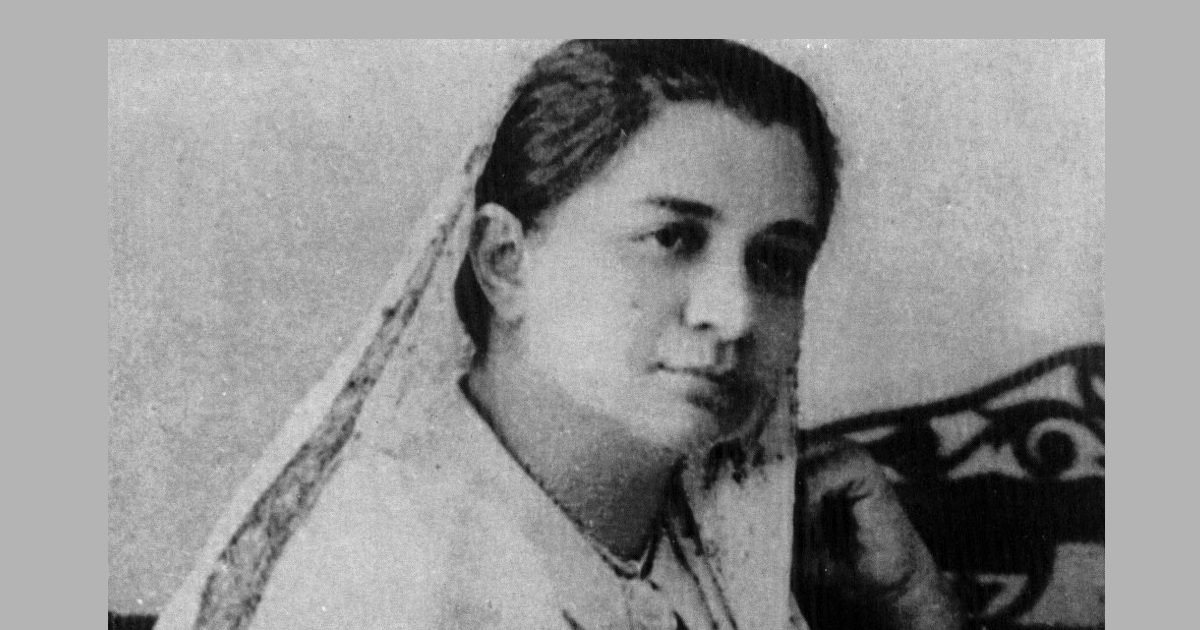 The freedom struggle was not only on Indian soil. Many children of the country went out of India and raised the cause of their country before the world, helped freedom fighters, and some did not hesitate to go to British soil and kill infamous British officers. Madam Vikaji Rustom Kama's name is also counted among the freedom fighters who went abroad and did not get a chance to return to India, but she continued to serve the country abroad and introduced India's freedom struggle to the world, but she was mostly. He had the honor of hoisting the first Indian flag abroad.
Full attitude of service
Madam Vikaji Rustam Kama was born on 24 September 1861 in a wealthy Parsi family in Mumbai. The spirit of service was deeply ingrained in her from the very beginning. He always devoted time to social service and public welfare. The situation worsened in 1896 during an outbreak of bubonic plague following famine in the Bombay Presidency. In this situation, Vikaji fearlessly served the people and did not care about his health.
Activism with other patriotic Indians
Finally he also got plague. His family finally decided to send him to London for treatment. After moving to London, Vikaji Kama's patriotism did not diminish. He became a member of the Home Rule Society. He came in contact with Shyamji Krishna Varma, Dadabhai Naoroji and Singh Revabhai Rana and became a supporter of the Indian Home Rule Society.
Refusal to accept conditions for return to India
Soon the British government began to object to her activities and the government made Madam Kama's return to India from London a condition that she would not take part in nationalist activities back home. Madam wanted to return home but did not want that she would not be able to serve her countrymen, so she did not accept the British terms.
Vikaji Cama spread India's revolutionary thought throughout the world, including Europe. (Image: Wikimedia Commons)
Establishment of Paris India Society
Madame Cama decided to serve the country away from her country. The same year he was sent to Paris. But even here he did not stop working for the country. In Paris, Madame Cama founded the Paris India Society with Singh Revavai Rana and Munchershah Burjorji Godrej and began writing revolutionary articles in support of India's sovereignty.
Also read: Jatin Das Death Anniversary: ​​Revolutionary Jatin Das' sacrifice was not in vain
There was even smuggling of articles
Madame Kama's work was not limited to Paris. He wrote and published articles on India in many European countries which were mainly distributed in Netherlands and Switzerland. It also included the song Vande Matran which was banned by the British. It is said that his articles were smuggled to Pondicherry, India.
The flag hoisted by Vikaji Kama was designed by him himself. (file image)
History is made by hoisting the flag
Madame Cama is best known for the day on 22 August 1907 when she presented to the world at the Second Socialist Congress held in Stuttgart, Germany, the seven English orders of famine in India and a poignant plea for human rights to equality and self-government. For India. At the same Congress, she hoisted the Independence Flag of India, the first independence flag hoisted by an Indian woman abroad.
Also read: Dadabhai Naoroji Janam: What is Dadabhai Naoroji's 'drain theory' that created a stir?
Madame Cama herself designed this flag. The national flag of India was later created based on this flag. Apart from Europe, Madame Cama worked in many countries of the world including America, Egypt, but the center of her activities was Paris. He stayed in Paris until 1935. Later, due to serious illness, he agreed to return to India on British terms and arrived in Bombay in 1935, but died nine months later, on 13 August 1936.