Villagers expressed anger against the government, tearing down posters of government chariots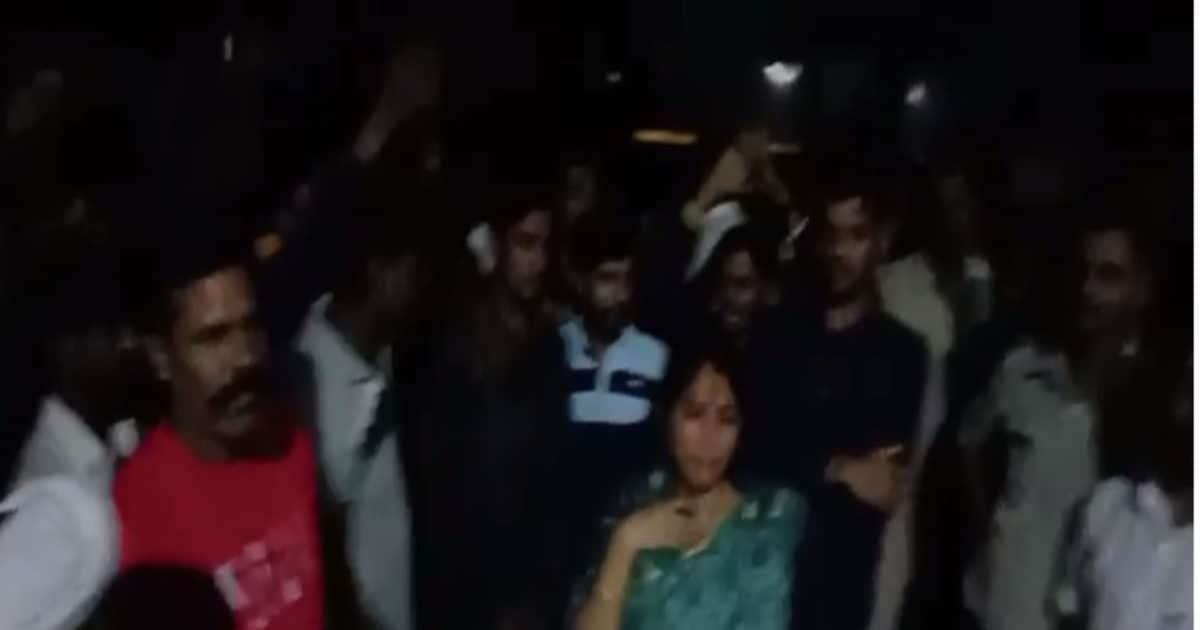 Sawai Madhopur. As the assembly elections in Rajasthan are approaching, the politics of Sawai Madhopur district is heating up. Local MLA Danish Abrar and the public angered against the government. On Friday, Rath, who was roaming here to promote the state government's scheme, faced public fury. Expressing their anger against the government, the crowd tore down posters of Rath at Maksudanpura-Chauhanpura village under Malarna Dungar police station in the district.
The police took action in this incident and arrested a young suspect. However, he was later released under pressure from BJP workers and villagers. According to reports, some people suddenly attacked Rath promoting the Indira Gandhi smartphone scheme and tore down posters. Besides, there was a scuffle with the security personnel deployed in the chariot. Following the incident, the driver of the chariot, Gujrwal Jodha, a resident of Ludhiana Punjab, lodged an FIR with Malarna Dungar police station, after which the police arrested one.
The villagers said that the arrest was made under the pressure of the MLA.
After the assault was reported, the police arrested a suspect and brought him to the police station for questioning. Hundreds of villagers along with BJP leaders reached the police station as soon as news of the youth's police custody came to light. Along with the villagers, BJP state working committee member Asha Meena and zilla parishad member Satya Prakash protested in front of the Bariara police station, alleging that the police administration was arresting innocent people under pressure from the MLA.
The MLA opposed the program of the Gurjar community
2 days ago MLA Danish Abrar had to face opposition at a function organized by the Gurjar community. In fact, as soon as the MLA reached the programme, Sachin Pilot's supporters started protesting and he had to leave the program midway. Regarding the matter, Police Station Officer Lakhan Singh Khatana said that some people tore down posters of Rath promoting the Indira Gandhi smartphone scheme, after which one was arrested on suspicion. But the innocent youth Kanwar Singh Gurjar was released as the identity of the arrested youth was not identified by the personnel deployed in the chariot.