Want to cook South Indian food in less time, try this quick and easy idli recipe, it will be delicious.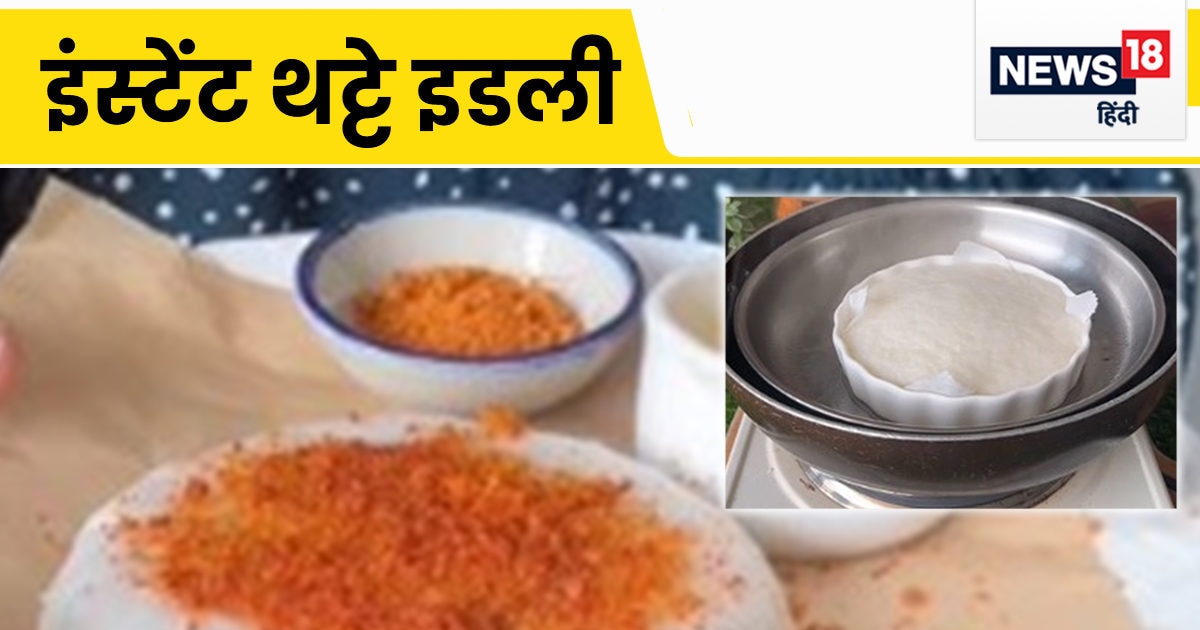 Instant Thate Idli Video Recipe: Most of the people who love South Indian food love to eat Idli. In such circumstances you must have eaten plain idli many times, but have you ever eaten quick idli? While people usually have to wait for hours to make idli pita, you can enjoy a soft and spongy South Indian dish by making idli in no time.
Let's check out the quick and easy idli recipe shared by Instagram user (@nehadeepakshah) through a video on her account. By following this recipe you can serve delicious idlis with less time and effort.
Also Read: Make Delicious Protein Idli From Mung Dal, Stay Energized All Day, Watch Video Recipe
Instant Trick Idli Preparation Ingredients
To make quick idlis, take idli podri with 1 cup soaked rice, 1/3 cup soaked poha, 1/2 cup yogurt, ¼ tsp ino, some water, salt to taste and ghee for garnishing.
Instant Idli Recipe
To make quick idlis, first put the soaked rice in the mixer grinder. Now add poha and curd to it. After that add salt and water and grind everything well. Where the idli batter is too thick. So you can add a little more water to it. After that add eno and mix the batter. Your idli batter will be ready. There is absolutely no need to keep it for fermentation. Now spread the butter paper in a bowl. Due to which the idli will come out easily. But butter paper will not work. So you can put a little oil in the bowl. Due to which the idli will not stick.
Also read: Potatoes with curd will add flavor to the dish, spicy vegetables will be ready in minutes, watch the recipe in the video.
Now fill this vessel with idli batter and steam it. Put water in the pan to steam the idlis. Then place the idli bowl in a tall bowl in the pan. As a result, the water from the pan will not go into the bowl and the idli will be steamed. Place the lid on the pan after placing the pot. After cooking for a while, your tata idlis will be ready. Now take it out and keep it on a plate. Then spread little ghee on it and serve with idli podri.