What is Canada's per capita income, its two islands are larger than England, 13 special things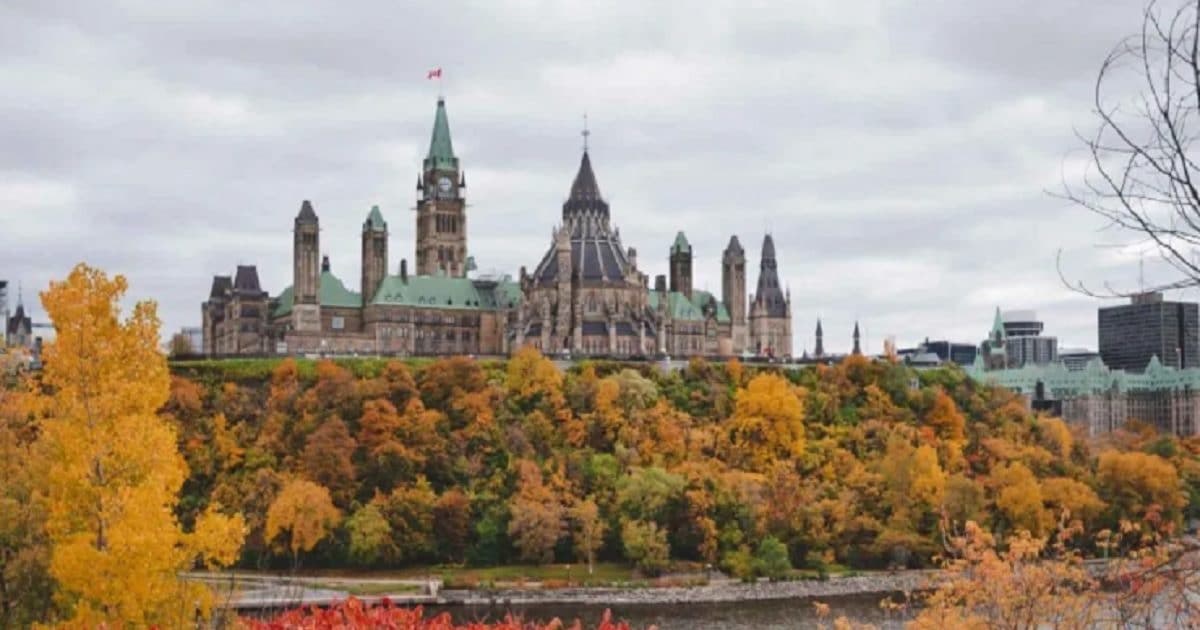 Canada is currently under discussion. Did you know that Canada is also called the country of immigrants because there are a large number of immigrants and it is also believed that people who came here from outside centuries ago settled in this country. It is a country that always welcomes immigrants. It is the second largest country in the world by size. This world also exists in countries with many islands. It has two islands which are bigger than England.
Know many facts and interesting facts about Canada, which you might not know.
1 – Did you know that Canada is the second largest country in the world? Often people think that this number will be from China or America but actually this place is from Canada. Russia is the largest country in the world by size and America is the third.
2 – Canada is a developed country, with the world's 10th per capita income. Canada claims that its people enjoy the cleanest air and water in the world.
A large number of immigrants live in Canada. One-fifth of these are immigrants. It is also often called the land of immigrants.
3- Canada has more lakes than any other country in the world. There are 563 lakes in the Great White North alone. More than half of the world's lakes are located in Canada., the country has more than 3 lakh lakes, of which 31,700 are huge and cover an area of ​​about 300 hectares. Two of the largest lakes in the world are found in the country of Canada which are called Great Bear Lake And Great Slave Lake,
4- Climate of Canada is always cold, it is recommended to carry warm clothes while traveling in the country. Some areas of it are always very cold and minus.
The squirrel is Canada's national animal. At one time they started disappearing from there but now attention is paid to them and their numbers have recovered. This squirrel statue is placed outside the Parliament of Canada. (Wiki Commons)
5 – Canada is among the countries that have the largest number of islands among countries. 3 of the 10 largest islands in the world are Canadian islands. Baffin Island Almost twice the size of Great Britain, Ellesmere Island Roughly the size of England and a third island Victoria Island, these islands are full of greenery and contribute 10 percent to the world's forest conservation. These islands are usually tourist destinations. They are also home to great wildlife species.
6- Canada has the longest coastline of any country in the world. For this reason fishing, whale watching, swimming and boating are quite famous here.
7-99% of Canada's population is literate. However, this country invests heavily in education. The teachers here are very well paid. More than half of the population has an educational degree.
It is the city of Toronto in Canada, which is also called the financial capital of this country. (Wiki Commons)
8- How did Canada get its name? In fact, the locals here call it Kanata, which means "settlement" or "village" in the language of the St. Lawrence Iroquois. Sadly, these natives disappeared during the war with the Mohawk in the 16th century.
9- Quebec is the only walled city in North Canada. It was built in the 17th century. The entire city is covered by this wall. This wall belongs to UNESCO heritage.
Canada is a beautiful country with maximum number of lakes and great climate. Migrants can come here and settle easily. Because of this, immigrants from all over the world are eager to come here.
10- No one in Churchill, Manitoba, Canada locks their house or car doors. This is not due to the absence of thieves. In fact, many polar bears roam this area. People don't lock doors to make their escape easier after an attack.
11- Many people don't know that Canada has a lot of oil. It has four times more oil reserves than Russia.
12-Toronto in Canada is said to be the largest city in the country. 2.7 million people live here. This makes it the largest city in terms of population.
13- Along with English, the official language of Canada is French. Because it was also a colony of France. There are more than 1.2 million Chinese speakers here. Punjabi is also spoken by more than 5 lakh people. Then there are the number of speakers of German, Italian, Tagalog, Spanish and Arabic.
14 – It became legally independent from Britain in 1982. Until then it was legally dependent only on Britain. The Canadian Parliament requested in 1982 that Canada be given its destiny and voila Should be allowed to control i.e. Canada should be given full autonomy. Britain accepted it.
15- Canadians are really apologetic. They actually often say I'm sorry or sorry. If you visit Canada for a long time, you will also develop a habit of apologizing.